Video: 20-Year-Old Girl Poisoned To Death By Her Jealous Friend After She Got iPhone 11 On Her Birthday
A 20-year-old lady has been reportedly poisoned to death by her own close friend after receiving iPhone 11 as a birthday gift.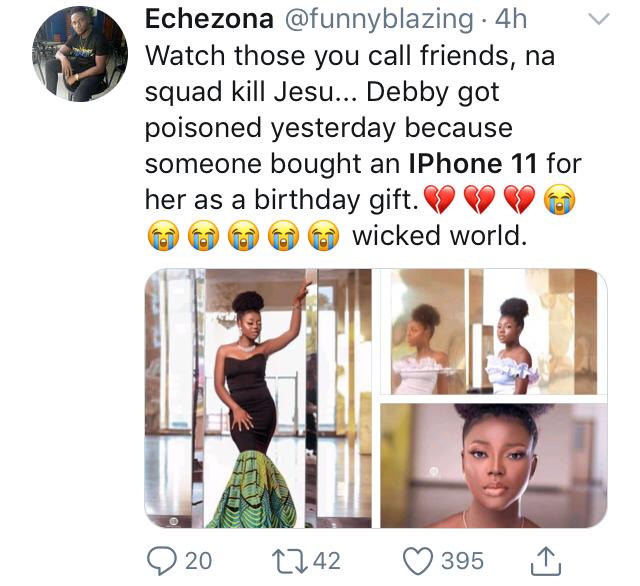 According to reports, the friend whose identity is yet to be determined got jealous of her friend after she received the gift on her birthday.
The victim, only identified as Deborah received many gifts including the iPhone 11 on at her birthday party which was held just yesterday the 4th of July, 2020 at her home.
Watch the video of the party below;
Join our WhatsApp Group 3 to get notified when new Job Vacancies in Ghana are posted. Click Here to Join Our Jobs in Ghana Website WhatsApp Group 3
So Sad!!! Beautiful Nigerian Lady Allegedly Poisoned at her birthday party last night after She was gifted an iphone 11 in Benue state!!! pic.twitter.com/FLtb3Mvmor

— naija_updates2 (@NUpdates2) July 5, 2020
Sometimes, we dine with our enemies in the form of friends, we need to be careful with the kind of people we choose as friends and spend our time with.
READ ALSO; Shatta Wale Postpones #GiftOfGod Album To 2021… See Why
But then again, it beats all imaginations why someone will get jealous of his or her own friend just because of a mobile phone and to the point of ending that friend's life?
The world is evil indeed.
Below are some photos of Deborah who just lost her life.
May she rest in peace.
READ ALSO; Stonebwoy Fluants Motorbike Prize He Won In A Dancehall Competition In 2010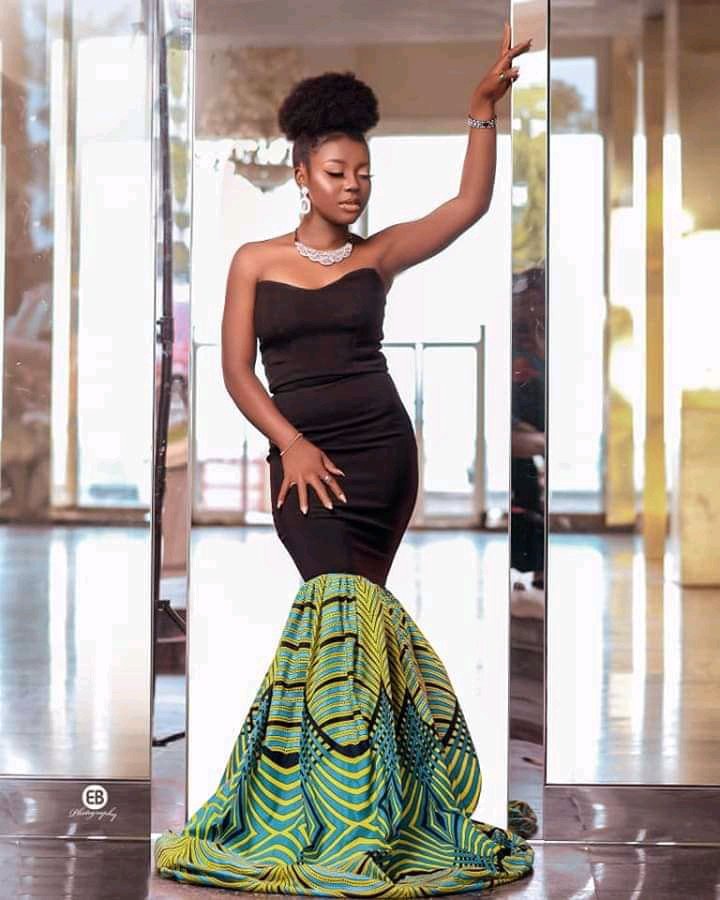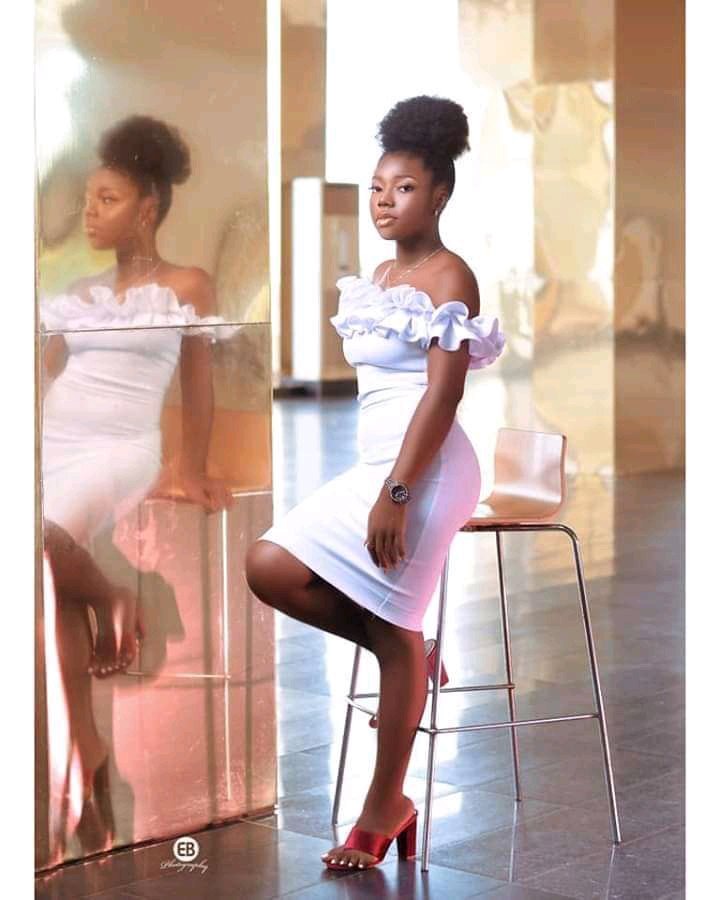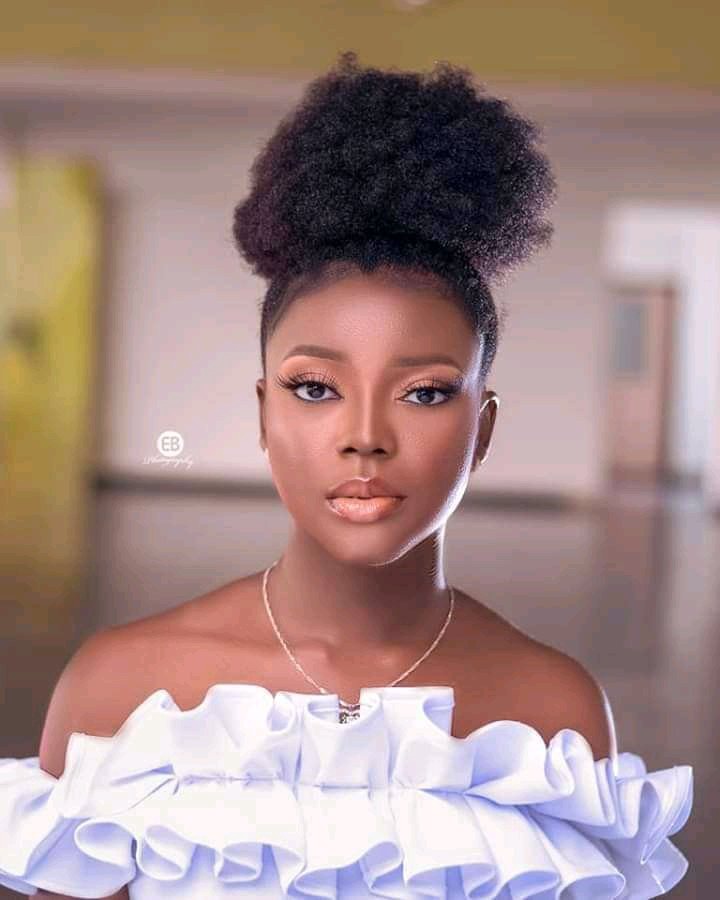 see how some of her friends are reacting online;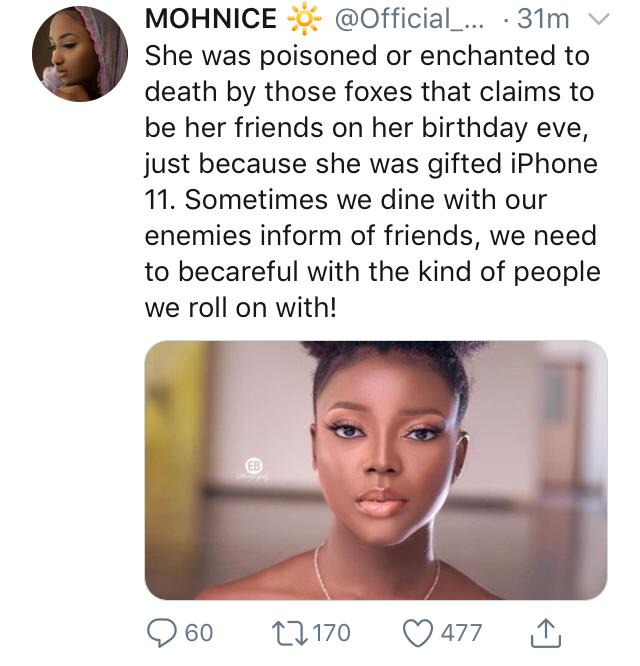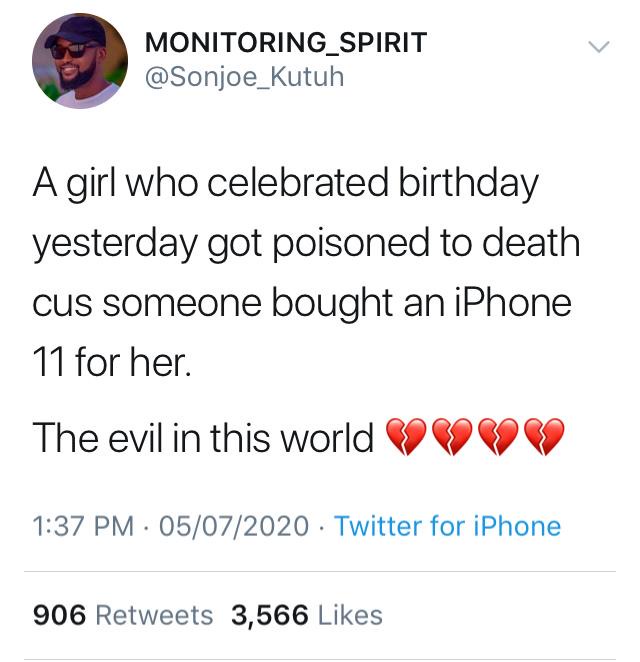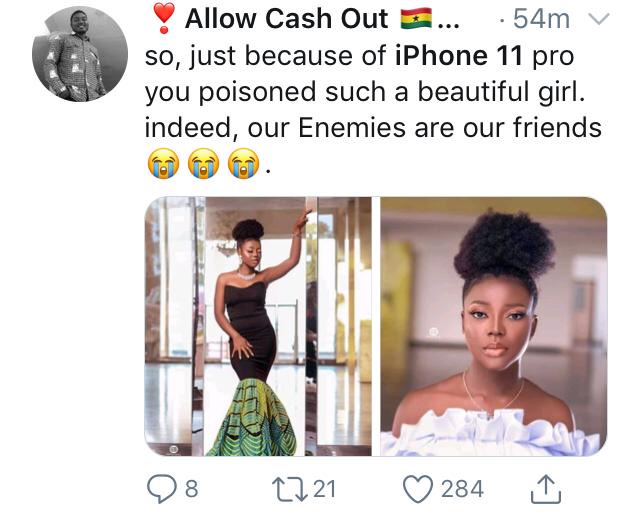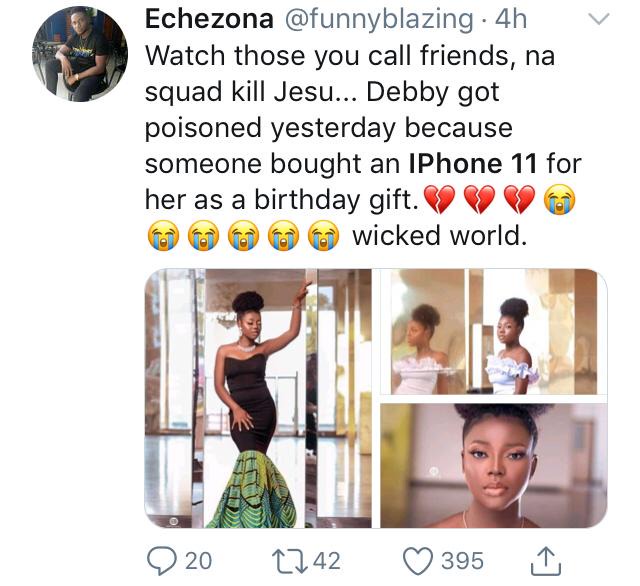 READ ALSO; See 10 Tempting Pictures Of Nana Ama, The Beautiful Female Ghanaian Carpenter
JUST IN: Tracey Boakye suspended; Film Producers Association of Ghana Releases Statement
JUST IN: Tracey Boakye suspended;  Film Producers Association of Ghana Releases Statement
The Film Producers Association of Ghana (FIPAG) has indefinitely suspended Ghanaian actress Tracey Boakye.
The announcement was made in a press release copied to the media and signed by James Aboagye, President of FIPAG.
Tracey Boakye, in the last few days, clashed with popular musician MzBel on social media.
Tracy, also a film producer, in several live videos on Instagram threw caution to the wind and used vulgar and unprintable words against MzBel.
The statement states that Tracey Boakye is "not supposed to take part in any activities during this period until the situation is reviewed."
Read the full statement below,
"Our attention has been drawn to recent publications and circulation of videos on social media showing pistons of vulgar and unprintable exchanges between Tracey Boakye and musician MzBel.
The contents was so bad and affront to our Ghanaian Cultures, Traditions, and Sensibilities. The Film Producers' Association of Ghana (FIPAG) finds their actions very regrettable especially that of Miss Tracey Boakye, who happens to be an actress and a Film Producer and therefore supposed to serve as a role model.
The Film FIPAG wishes to render an unqualified apology to the general public and man involved for her behavior as that display of character does represent what the film industry stands for or wishes to propagate.
We wish that Ghanaians will find a space in their hearts to forgive her.
In view of this, FIPAG has immediately suspended miss Tracey Boakye indefinitely. She is not supposed to take part in any of the activities during this period until the situation is reviewed."
Anderson Ofosuhene Anim, Empress Leak porn site Administrator arrested
Anderson Ofosuhene Anim, Empress Leak porn site Administrator arrested
The operator of empress leak – a site devoted to child pornographic and adult sexual content – has been arrested for alleged sextortion.
The operation was carried out by the National Cyber Security Centre (NCSC) of the Ministry of Communications, in collaboration with the Criminal Investigation Department (CID) of the Ghana Police Service and the National Cyber Security Technical Working Group.
Anderson Ofosuhene Anim's website records about 600,000 monthly users from Ghana, Nigeria and the United Kingdom.
Ghana's Communications Minister, Mrs. Ursula Owusu-Ekuful made the disclosure on Monday at a joint press briefing.
Addressing the media, she noted that, an investigation to clamp down on activities of empress leak was launched after a female Senior High School student, filed a report on January 6th, 2020, with the Computer Emergency Response Team (CERT-GH) of the NCSC. The report by the victim who is below 18 years, was to alert the CERT-GH team of an uploaded sexually explicit video of her to the website.
The Minister further noted that, preliminary investigations uncovered information on the website's registrant information, associated domain names, email addresses, telephone contacts as as well as residential address of the administrator.
She said "As part of Government's efforts towards the protection of Ghana's cyberspace, the National Cyber Security Centre in 2019 launched a Cybercrime/Cybersecurity Incident Reporting Point of Contact (PoC), to provide an effective mechanism for citizens to report suspected and identified cyber crime and cybersecurity incidents."
The Minister stated that since the operationalization of the PoC, the NCSC has received countless cybercrime/cybersecurity incidents reports from the public. Key among these reports are the publication of non-consensual intimate images (sextortion), online impersonation, online fraud, malware attacks, online blackmail, website defacement, among others.
According to her, sextortion and distribution of sexual images of individuals are gradually becoming a canker in the Ghanaian cyber space, due to the trusting nature of most Ghanaians.
"Out of a total of 296 cases received by the National CERT between January 1 to June 30, 2020, 27% of the cases, representing a total of 79 cases, are related to either sextortion non-consensual sharing of intimate images or child online abuse", she said in a report by Starrfm.com.gh.
She stressed that these criminal acts are perpetrated by malicious individuals who build acquaintance with unsuspecting victims on platforms such as social media, dating and adult website through the use of fake identities.