Trotro Driver Causes Stir Online After He Was Spotted Eating Rice While Driving His Passengers
A Trotro driver has caused serious stare online after he was seen eating his lunch while driving his passengers to their destination.
To the dismay of everyone on board and those who saw the trending photos, drivers are the ones who are supposed to exhibit the utmost caution while commuting but it was sadly the opposite in this situation.
ATTENTION: We are giving out FREE airtime
The driver along the way took out a pack of rice that he bought at the station and began eating while driving.
According to one of the passengers who was concerned, Imma Deuces, the incident took place in a Trotro vehicle from Kaneshie to Winneba.
He said the driver said he was planning to eat after they arrived at their destination but he became so very hungry so he decided to eat the food while on the move.
He managed to take some photos while the driver was eating and driving.
He took to social and posted them saying;
"From Kaneshie to Winneba… Driver said he can't come and kee himself. The food is on his laps wey he the drive and still eating at the same time"
See the post below;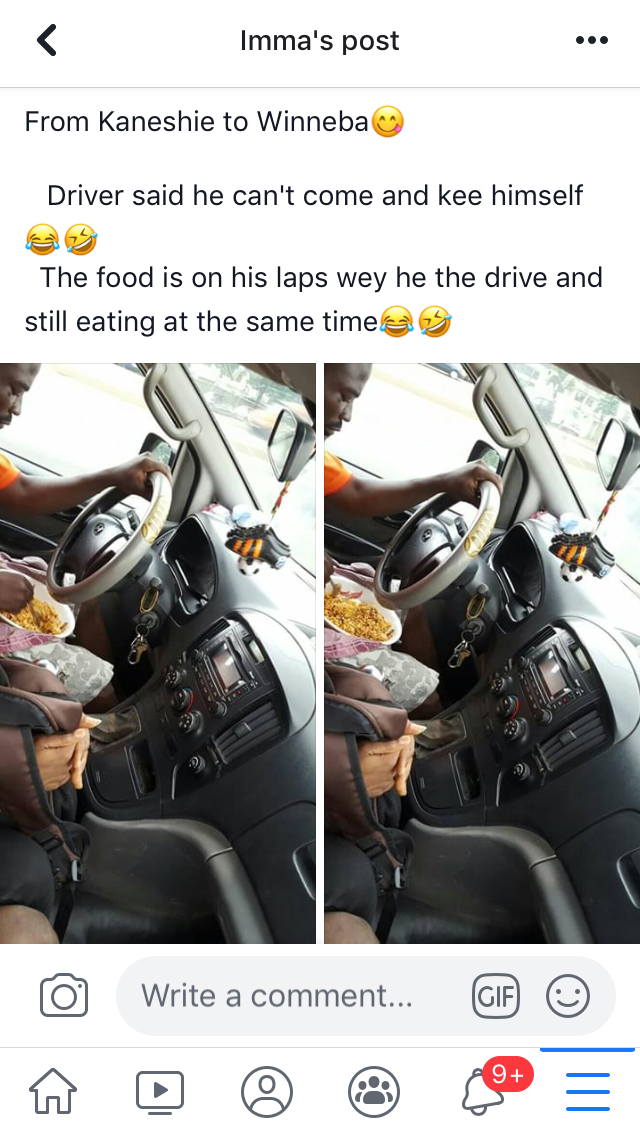 What do you think about the driver's action?