Ten Ghanaians Celebrities Who Became Superstars Before Reaching The Age of 20
Some talents struggle to be known for years with hard work and dedication but they never get their heart desire. To be famous in Ghana now doesn't really have a particular format. Social media has now to some extent made it easier for you to be known by many around the world.
Shatta Bundle, Ablekumalace, Mr. Eventuary, Ghana 2 Pac Supa, Bosom P Young, Fameye, etc, became known through the various social media platforms. However, some have to pass-through reality shows and different stages in our music industry before being accepted by the masses.
Becoming popular at your tender age is awesome and precious, everything goes in your favor because they consider you to be a kid and fragile.
Join our Telegram Group to get notified when LATEST NEWS IN GHANA & JOBS IN GHANA are posted. Click Here to Join EnewsGhana Website Telegram Group
I'm here to walk you through ten Ghanaians who became superstars and popular in Ghana before reaching the age of 20 years.
Please let go through the list;
Tutulapato
The kid rapper became popular during his days at TV3's reality show Talented Kidz. Tutulapato at the age of 7 years became one the finest youngest rappers in the world.
READ ALSO; See 10 Tempting Pictures Of Nana Ama, The Beautiful Female Ghanaian Carpenter
The rap genius was managed by Pope Skinny's movement, Asuoden Music. Pope Skinny featured him on Oil money, Ras Kuku featured him on Woye and him released singles; Anansesem, Stole Way, Small Boy Danger, etc.
In 2017 Wanluv the Kobolor during an interview at Accra based radio station Hitz FM said the young star is a better rapper than Black Avenue Chief Executive Officer, Desmond Black is well known as D-Black.
Dj Switch
Straight from Sefwi Dadieso in the Western Region of Ghana, Erica Tandoh popularly known as Dj Switch became the talk of Ghana during her days at TV3's Talented Kidz.
In 2017, she was crowned the overall winner of the Talented Kids reality show. In 2018 Dj Switch was awarded the Best Dj of the Year at Ghana Dj Awards held in Accra.
Dj Switch has performed on many international platforms and for many dignitaries around the world including the President of France, Emmanuel Macron in 2018 during Bill and Melinda Gates Foundation's annual gatekeepers event. Dj Switch was born on December 12, 2007.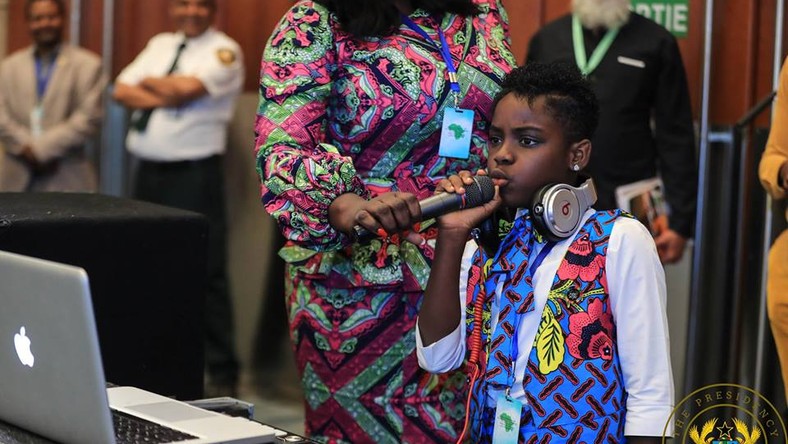 Awal Mohammed
The young talented rapper became popular when he was just 12 years of age. Awal Mohammed became a star a decade ago when he was part of TV3's Talented Kids season one because of his outstanding performances throughout the competition.
READ ALSO; Stonebwoy Fluants Motorbike Prize He Won In A Dancehall Competition In 2010
Most entertainment pundits likened him to the most decorated musician in Ghana, Micheal Owusu Addo also known as Sarkodie. After the reality show, he was taken care of by Sarkodie throughout High School.
A few years ago, it was reported that Awal and Kumawood sensational young actress Maame Serwaa are dating.
The following are some of the songs from the rapper's camp.
Join our WhatsApp Group 3 to get notified when new Job Vacancies in Ghana are posted. Click Here to Join Our Jobs in Ghana Website WhatsApp Group 3
Awal – Akuapem Poloo ft. Fameye
Awal – Supremo (Strongman Diss) (Prod by Fortune Dane)
Awal – Take It Or Leave It (Strongman Medikal Diss)
Awal – Waatse Anaa (Strongman Diss) (Prod. By Horro FiX Umaga)
Awal – Jawule (Prod by AbeBeatz)
Awal ft. IWAN – Money (Prod by A.B.E)
Awal x EmPeraw x Fortune Dane – Come And Get It (Prod. By Fortune Dane)
Awal – Gbaagbona ft. A.B.E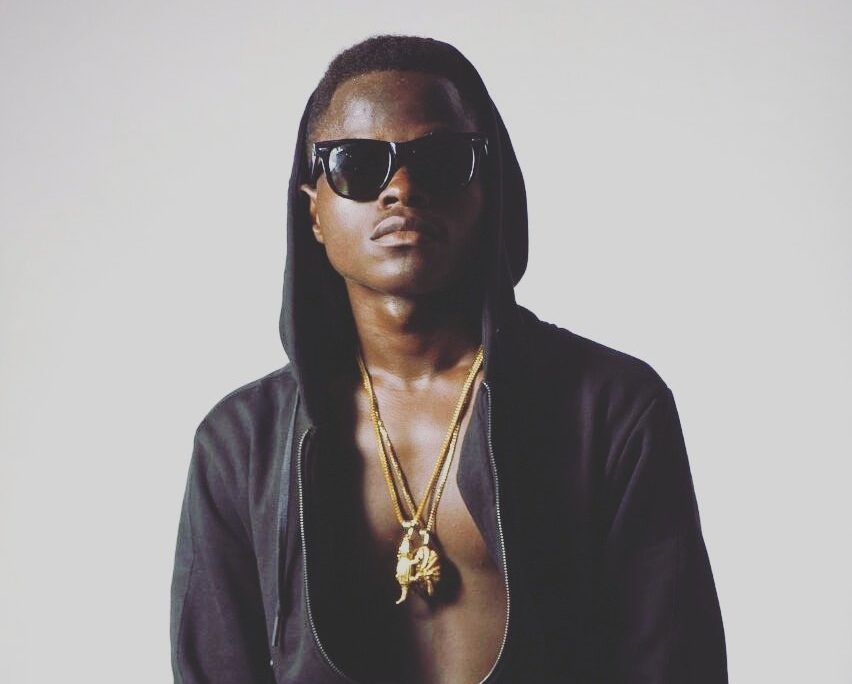 Shatta Berry
Shatta Berry because popular in Ghana before attending the TV3's famous reality show, Talented Kidz. The kid back in the days could sing most of the popular songs in Ghana in her school uniform and post them on her official Facebook wall. Most of the artists in the country used her as part of their promotional strategy because she had a huge following on social media.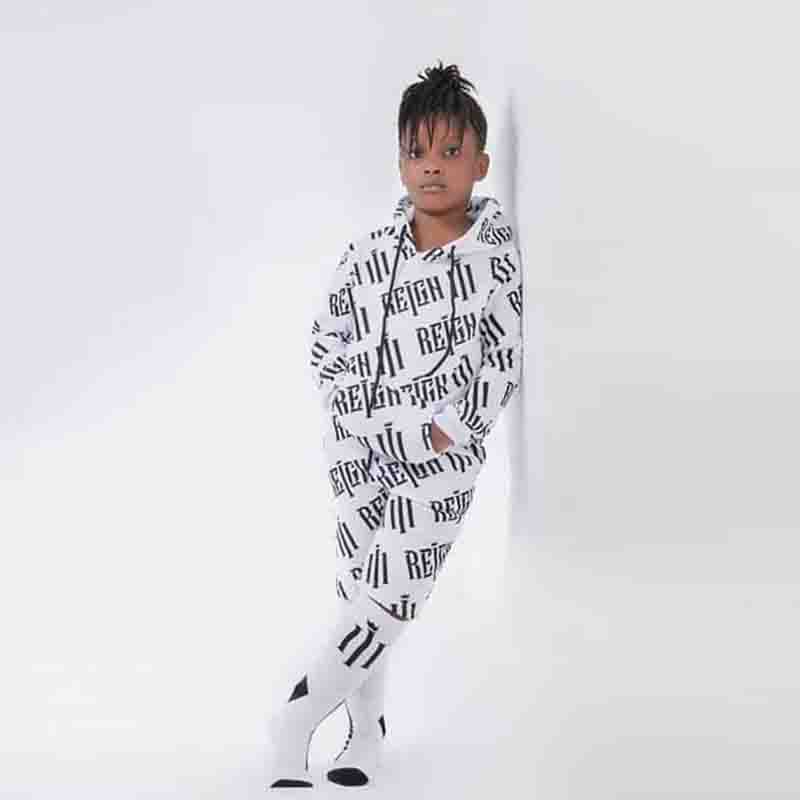 Tariq Jibril
The talented left-footed footballer became the hottest young player in Ghana Premier League during the 2007 – 2008 soccer season when he played for Accra Hearts of Oak. Tariq Jibril now plays for TP Mazembe in DR Congo.
After leaving the Accra based club he has played for
Portsmouth
Zulte Waregem
Bucaspor
Trabzonspor
1461 Trabzon (loan)
Bucaspor
Ismaily
Al-Wehda
Arab Contractors
Al-Masry
Al-Kawkab (loan)
TP Mazembe.
He's currently 29 years but started shining over a decade ago.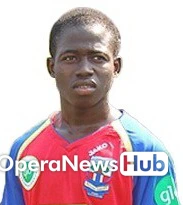 Cartoon
Rapper Cartun was given a chance to show his rap skills on Guru's Bonsam Ani song which was released some five years ago. The kid rapper didn't disappoint. Though he's not actively doing music now he became fans favorite at a very tender age.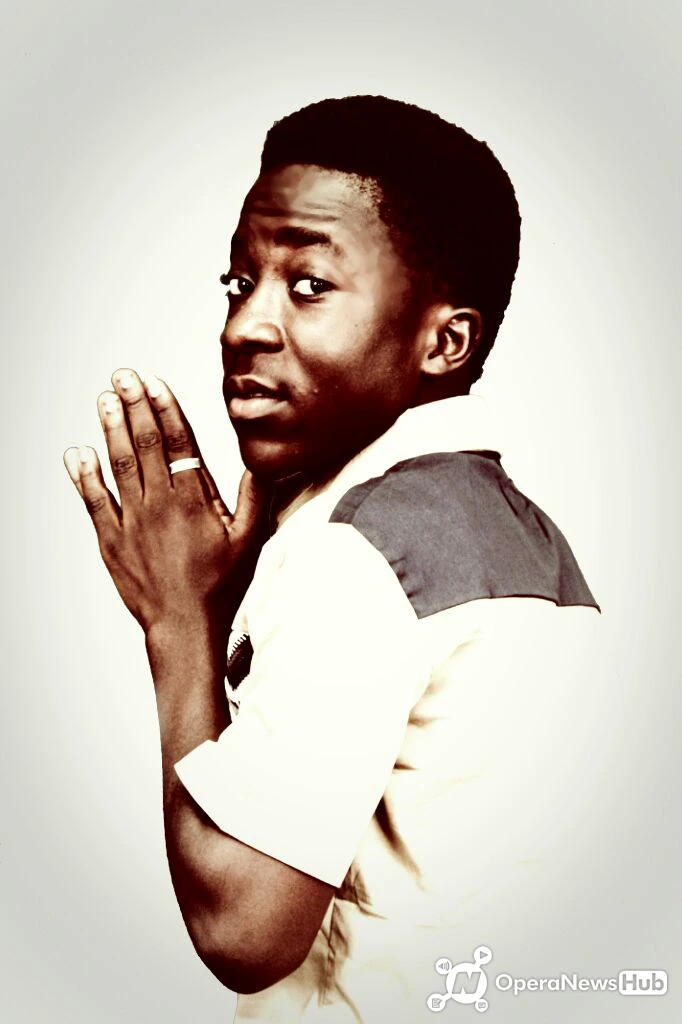 Don Little
The Kumasi based actor and comedian are arguably one of the favorites of many Ghanaians as far as the movie industry is concerned. Don Little has established his name in the Kumawood movie industry for his stunning performances in the various roles he's handed. He's now 20 years of age but he became very popular in Ghana before 17 years.
These are some of the movies Don little has played a major role in them
Games Played
Cat and Mouse
No Hohwini Aberanteɛ
Hidden Gold
Efiewura Eye Red
Tom and Jerry
The Beautiful Ghost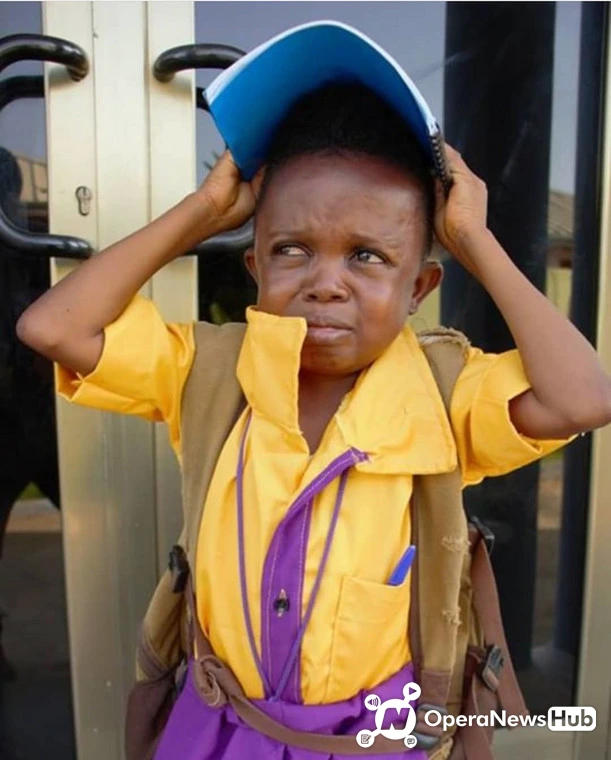 Yaw Dabo
Also known as Adwen Kese, is loved by everyone who watches him our local movies. The 20-year-old Kumasi based actor became popular in Ghana and some parts of the African continent before reaching the age of 20 years. He has been featured in over 70 movies.
The following are some of the movies Yaw Dabo has been featured in
My Sister's Poor Boyfriend
Obonefo Abaawa
Cat and Mouse
The God Of Thunder
My Mother's Pains
Tom and Jerry
David and Goliath
Eyes Of The Gods
Akonfem Aware
Painful Love
The Reward Of Greediness
Abuse Of Marriage
When You Dare A Witch
Abrewa Nisuo
Kpa Kpa Kpa Movement
My Brother Is The Real Devil
The Twin Spirit
Nasty Little Thief
My Love For You Is Real
Afi Bi Y3 Asan
Obaa Bia Y3 Obaa
Maame Serwaa
Clara Benson known in Ghana as Maame Serwaa has been featured in over 50 movies in the Kumawood movie industry. The popular actress has been on set with the late Bernard Nyarkoh, Akrobeto, Kwadwo Nkansah Lil Win, Mercy Asiedu, Vivian Jill. The young actress was in the news all over the country for allegedly dating one of Kumawood's finest actor, Bill Asamoah. Maame Serwaa was born on August 19th, 2000 meaning she's still under 20. Maame Serwaa has played a major role in the Kumawood movie industry…
Hwan Na Odo Me
For The Love Of A Mermaid
Odimafo
Owuo Ahyensodie
Trotro Mate
Amane3
Sugar Daddy
The Mysterious Girl
Etwa
Rich Gang
Nyame Nhyira Mmaa
The Twin Demon
School Love
Asem Bi Asi
Maame Serwaa In School
Evil Deeds Of Tyrant
Nsohw3 Mba Kwa
Woy3 Boni a
Abakanye Busufo
One Good Turn
Seed of Rejection
Circle Of Conflicted Interest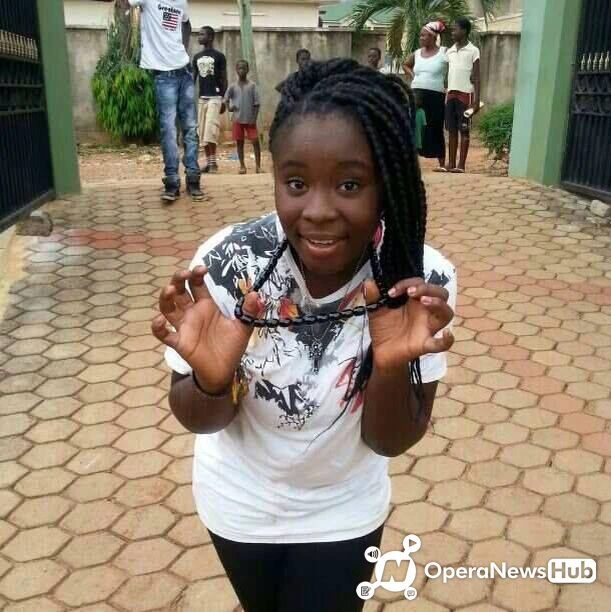 Yaa Jackson
She was mostly Maame Serwaa's sibling in most of the movie roles she was handed by the directors of the Kumawood movies. Yaa Jackson became the talk of the country after she started doing music. She has released a couple of songs since bursting into the music industry including Tear Rubber, 3hw3 papa now featuring Famye. Maame Yaa Konadu Jackson well known as Yaa Jackson was born on October 18, 2000.
READ ALSO; (Photos) Angry Girlfriend Hires Area Boys To Beat Boyfriend Who Slapped Her
JUST IN: Tracey Boakye suspended; Film Producers Association of Ghana Releases Statement
JUST IN: Tracey Boakye suspended;  Film Producers Association of Ghana Releases Statement
The Film Producers Association of Ghana (FIPAG) has indefinitely suspended Ghanaian actress Tracey Boakye.
The announcement was made in a press release copied to the media and signed by James Aboagye, President of FIPAG.
Tracey Boakye, in the last few days, clashed with popular musician MzBel on social media.
Tracy, also a film producer, in several live videos on Instagram threw caution to the wind and used vulgar and unprintable words against MzBel.
The statement states that Tracey Boakye is "not supposed to take part in any activities during this period until the situation is reviewed."
Read the full statement below,
"Our attention has been drawn to recent publications and circulation of videos on social media showing pistons of vulgar and unprintable exchanges between Tracey Boakye and musician MzBel.
The contents was so bad and affront to our Ghanaian Cultures, Traditions, and Sensibilities. The Film Producers' Association of Ghana (FIPAG) finds their actions very regrettable especially that of Miss Tracey Boakye, who happens to be an actress and a Film Producer and therefore supposed to serve as a role model.
The Film FIPAG wishes to render an unqualified apology to the general public and man involved for her behavior as that display of character does represent what the film industry stands for or wishes to propagate.
We wish that Ghanaians will find a space in their hearts to forgive her.
In view of this, FIPAG has immediately suspended miss Tracey Boakye indefinitely. She is not supposed to take part in any of the activities during this period until the situation is reviewed."
Anderson Ofosuhene Anim, Empress Leak porn site Administrator arrested
Anderson Ofosuhene Anim, Empress Leak porn site Administrator arrested
The operator of empress leak – a site devoted to child pornographic and adult sexual content – has been arrested for alleged sextortion.
The operation was carried out by the National Cyber Security Centre (NCSC) of the Ministry of Communications, in collaboration with the Criminal Investigation Department (CID) of the Ghana Police Service and the National Cyber Security Technical Working Group.
Anderson Ofosuhene Anim's website records about 600,000 monthly users from Ghana, Nigeria and the United Kingdom.
Ghana's Communications Minister, Mrs. Ursula Owusu-Ekuful made the disclosure on Monday at a joint press briefing.
Addressing the media, she noted that, an investigation to clamp down on activities of empress leak was launched after a female Senior High School student, filed a report on January 6th, 2020, with the Computer Emergency Response Team (CERT-GH) of the NCSC. The report by the victim who is below 18 years, was to alert the CERT-GH team of an uploaded sexually explicit video of her to the website.
The Minister further noted that, preliminary investigations uncovered information on the website's registrant information, associated domain names, email addresses, telephone contacts as as well as residential address of the administrator.
She said "As part of Government's efforts towards the protection of Ghana's cyberspace, the National Cyber Security Centre in 2019 launched a Cybercrime/Cybersecurity Incident Reporting Point of Contact (PoC), to provide an effective mechanism for citizens to report suspected and identified cyber crime and cybersecurity incidents."
The Minister stated that since the operationalization of the PoC, the NCSC has received countless cybercrime/cybersecurity incidents reports from the public. Key among these reports are the publication of non-consensual intimate images (sextortion), online impersonation, online fraud, malware attacks, online blackmail, website defacement, among others.
According to her, sextortion and distribution of sexual images of individuals are gradually becoming a canker in the Ghanaian cyber space, due to the trusting nature of most Ghanaians.
"Out of a total of 296 cases received by the National CERT between January 1 to June 30, 2020, 27% of the cases, representing a total of 79 cases, are related to either sextortion non-consensual sharing of intimate images or child online abuse", she said in a report by Starrfm.com.gh.
She stressed that these criminal acts are perpetrated by malicious individuals who build acquaintance with unsuspecting victims on platforms such as social media, dating and adult website through the use of fake identities.