Peace Council and Christian Council Should Come Out and Apologize To Ghanaians
Peace Council, Christian Council should shut up and return to apologize to Ghanaians for being sinfully irresponsible and hypocritical in a time like this.
It can be recalled that from the beginning when the EC decided to prepare a new voter's roll to the aftermath of the election, there have been calls on the Peace Council to address the injustices meted out by the security forces but no word was heard from them.
Their silence until now makes them accomplices in this EC mess.
READ ALSO; Video: Mintah Akandoh Says He Felt Like Wood Sitting On Him When Ursula Owusu Sat On His Lap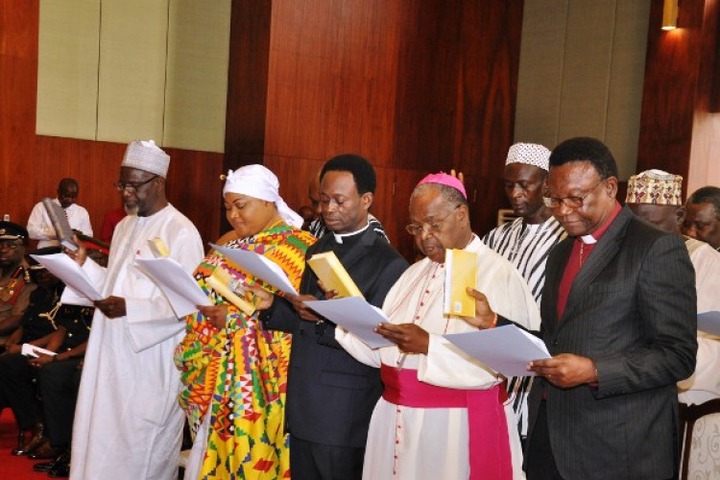 They and the President, Nana Akufo-Addo backed the EC silently to send us this way leaving about 20,000 blameless citizens disenfranchised.
They sat down silently as if they didn't exist for all these citizens to be denied representation in the 8th Parliament.
What it means is we've deliberately denied them participation in this democracy because it's in Parliament that ultimate participation takes place.
They saw the Techiman killings and the mess that went on there. But, because of Nana Akufo-Addo, they existed as if they didn't exist.
Now, they've resurfaced to say what?
READ ALSO; Samira Bawumia Is Just A Desperate Side chic – Social Media Users Spit Fire As Bawumia's First Wife Shows Up