NPP And NDC Customers At Kumasi Mall Fight Among Themselves Over Which Political Party Built The Mall
A new video available to this news portal shows scenes of a serious brawl between two customers believed to be members of the two leading political parties in Ghana, NPP and NDC.
The incident occurred earlier today the 10th of August, 2020 at the Kumasi City Shopping Mall as the two went to purchase groceries.
ATTENTION: We are giving out FREE airtime
From the video, both of them were trying to pin the opponent onto the floor but was not successful.
READ ALSO; Ex-Prez Mahama Announces $10bn BIG PUSH Infrastructural Plan
However, they both touched the floor at one point in time before onlookers rushed to separate them before things went out of hand.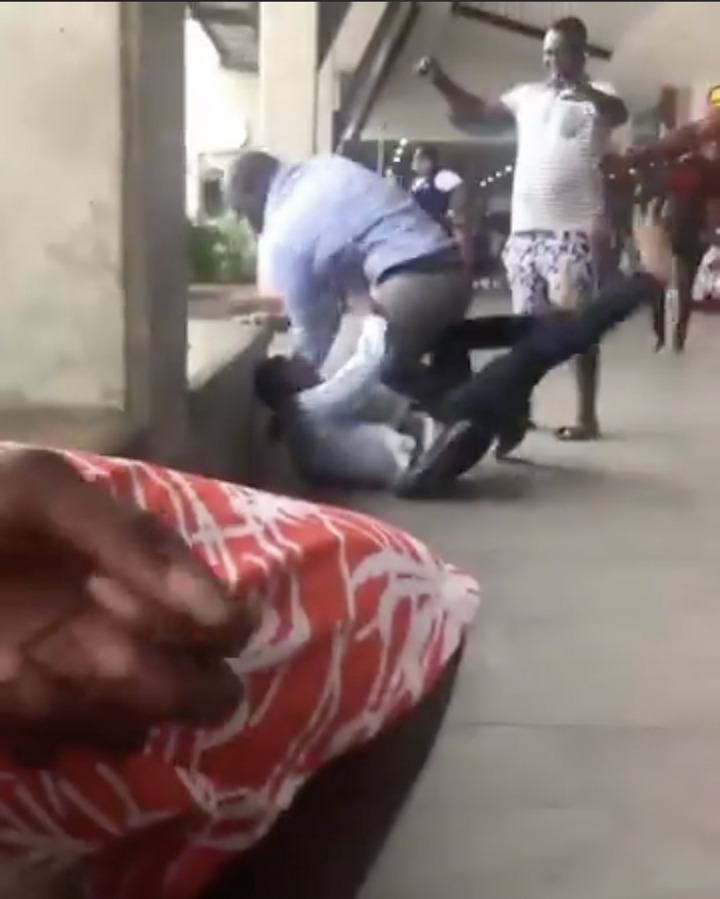 According an eye witness only identified as Oscar Nuwati, the fight erupted between the two men because of an argument over which political party built the mall.
Narrating the cause the fight to the question, Oscar wrote;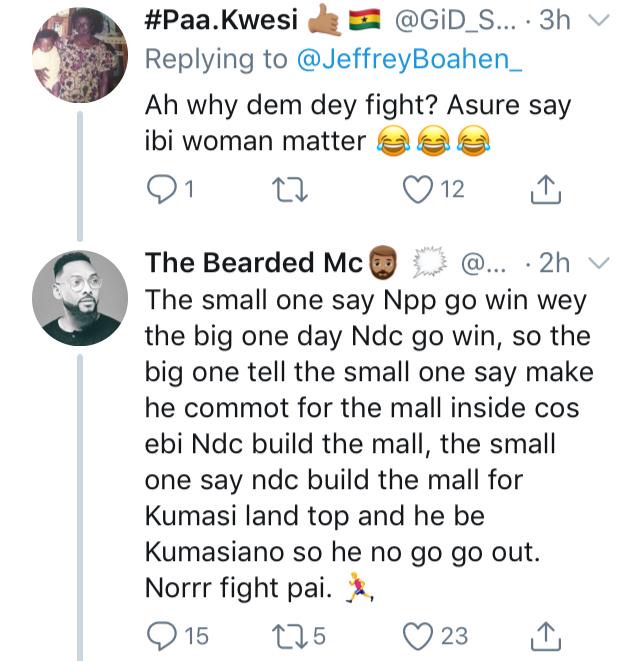 "The small one say Npp go win wey the big one day Ndc go win, so the big one tell the small one say make he commot for the mall inside cos ebi Ndc build the mall, the small one say ndc build the mall for Kumasi land top and he be Kumasiano so he no go go out. Norrr fight pai"
Watch the video below;
Nbs wrestlers at the Kumasi city mall 😂😂🔥🔥 pic.twitter.com/X9uVGzrmpn

— Kelvins sarky❤💡 (@JeffreyBoahen_) August 10, 2020
READ ALSO; EC Caught Registering Minors At New Juaben South (Photos)