7 Signs She Is the Right Girl for You

(adsbygoogle = window.adsbygoogle || []).push({});
It is important for guys to figure out the right girl to marry. Unplanned marriages eventually fall on the rocks if the partners involved fail to spot hidden negatives characters in their lovers (girlfriend and boyfriend) during the stage of courtship. It is unwise to rush to tie the knot with your girlfriend without knowing her character. The following are some signs that you have met the right girl to marry
Hard-working and determined
Personally, I prefer ladies who are hustlers in whatever they do. A good girlfriend should be passionate to succeed in life.  Irrespective of the academic qualifications a woman has attained, it isn't conclusive that she would make a good wife material. The fact is that some ladies with strong educational backgrounds tend to be consumed by pride. If you are a man who prefers highly educated girls, please upgrade your qualifications to be a bit higher than that of your partner. The fear is that, later on, it might be difficult to distinguish who has married who. Lol
Beautiful and Attractive
Mind you, men have a taste for good-looking girls. Physical appearance is the number one feature that sells a woman to her potential boyfriend. No girl should ever trust guys who say they don't mind about beauty when choosing a girlfriend. To me, beauty is a character. I won't be surprised if my affection for beauty stems from my poor physique? LMAO! Anyway, that is understandable. If a man isn't gifted in looks, it is better he marries a beautiful girl, except that he wants to give birth to his own type. In our modern society, no girl has an excuse to be ugly. Science has manufactured a lot of cosmetics for ladies to enhance their looks. However, naturally beautiful ladies who use a lot of make-ups eventually lose their beauty.
Join our WhatsApp Group to get notified when latest news in Ghana AND JOBS IN GHANA are posted. Click Here to Join EnewsGhana Website WhatsApp Group
Shows Respect
Actually, this should have been the first point. Rude girls are a complete turn-off for many men. A man is a symbol of honor, so they value respect more than beauty. Marriage extends its branches to all members of the extended and nuclear family systems, so men seek to marry women who know to appropriately interact with their parents. A good girlfriend should also be caring.
Understanding and Humble
Nothing bores a man other than a girlfriend who doesn't accept her mistakes. Men see it as pride when they point out a girl's mistakes, but she keeps denying her wrongdoings. In the same vein, every man expects his girlfriend to accept and forgive him when he goes wrong.
Inexpensive
Girlfriends today have grown an insatiable desire for money. It is good to be money-loving, but don't be over demanding and expect your boyfriend to be your source of income. It is ok if a girl occasionally asks for money from her boyfriend, but it shouldn't be habitual. Don't use your boyfriend to feed your family. Your boyfriend equally has his own family financial troubles to sort out. It is very easy for boys to dump an overly expensive girlfriend.
Not a Gold Digger
A good girlfriend sticks to her broke boyfriend.  I have a saying that, "Instead of looking for someone with future, why can't you create a future with someone?" There is no need to be cheating on your broke boyfriend with sugar daddies. If you don't believe in his future, just leave him alone in peace.
Don't be a gossip
Few men would want to keep a blabbermouth as a wife. A good girl shouldn't go about disclosing the weaknesses of her man to her friends. How will they respect him, apart from their temptation to nickname him? It is demeaning, never betray your better-half.
Finally, there are other qualities of good girlfriends not listed here. We would reserve that for part two of this write-up.
Source: EnewsGhana.com
How to Get the Best Hair Wigs in Ghana Online
On different occasions, ladies can launch new hairstyles by adjusting their wigs. This could be done by braiding your wig to attain a ponytail or maybe if you like, take it to the sideways, and you're good to go. This article will educate Ghanaian ladies on How to Get the Best Hair Wigs in Ghana online.
How about other wig lovers who prefer box braids wig styles? Surely, They can't be left out of the fashion shows.
Fashion companies are becoming better at making realistic wigs and hair extensions for women. 
People who have eyes for details can easily tell the difference between realistic braided wigs and one that's fake.
You don't have to be a rocket scientist to bust a fake braided wig. They look real from afar, but when you draw near and take a closer look at it — the braids don't emanate from the scalp. 
Not so fast! Sadly, this is what most of us see every day.
It's time to start being smart. If you take your time to explore the market, you can find handcrafted lace front wigs. 
These can be styled to take the form of box braids and micro-braids. Strands of hair drop down from the human hair braided lace wigs to make it look as if your hair is natural.
One good thing about lace front wigs is that — they can be tweaked to obtain a broad diversity of decent hairstyles. 
In a matter of seconds, you can transition from having an unkempt hair into rocking an eye-catching braid. This way, you'll save tons of money without compromising your beauty.
At this juncture, you should begin to understand why braided hair wigs are becoming popular by the day. 
While the Covid Pandemic rages on, it's impossible to predict the future of the global economy.
Even if we do end up in a recession, nevertheless, fashion must continue to take its course. However, that would demand each woman to be very mindful of her expenses. 
Join our Telegram Group to get notified when LATEST NEWS IN GHANA & JOBS IN GHANA are posted. Click Here to Join EnewsGhana Website Telegram Group
Where can you buy wigs online in Ghana
? 
Ghana's fashion and beauty Industry has been growing rapidly in recent years. Thankfully, e-commerce websites in Ghana are revolutionizing how Ghanaian ladies buy wigs. So far, Jumia.com.gh, Kikuu.com.gh, zoobashop, and online classifieds such as Tonaton.com and Jiji.com.gh all provide avenues for Ghanaian ladies to order beauty products (including hair wigs) from the comfort of their homes. All in all, the advent of mobile money payment systems has helped to strengthen the e-commerce industry in Ghana.
Alright ladies! That's  how to get the best hair wigs in Ghana online. Thanks for reading. And feel free to leave a comment below.
5 Simple And Easy Ways To Break Up With Someone You No Longer Love
Whenever people find themselves in a toxic relationship, it becomes difficult for them to step out of it. sometimes, the just don't know how to leave and as a result decide to stay and suffer.
Instead of waiting for your partner to get angry before asking for a breakup, below are 5 easy ways to get things done.
Join our WhatsApp Group 2 to get notified when new Job Vacancies in Ghana are posted. Click Here to Join Our Jobs in Ghana Website WhatsApp Group 2
1.   Check the length of the relationship
It is a different case when the relationship had only been for a couple of months, but when it is the type which has lasted for more than a year, then be careful about it.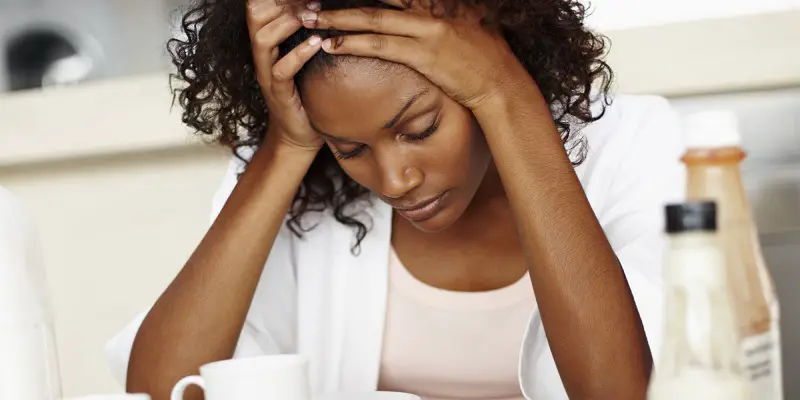 It should be a face to face process because it will help in their healing and also make them respect you. Your kindness and understanding will be noticed.
2.   Be short and sweet
It is difficult to walk away from a relationship especially when your partner is asking for another chance. However, in order to make them understand the situation, be kind as possible and make it clear.
You can tell them you are probably not a good fit for them or you want to focus on your career or something very important.
3.   The right Time
Another thing you should do is time when to ask for the breakup. It is mostly bad when people wait for their partner to get them angry or rather angry before asking for the breakup.
However, as said earlier, be kind and sweet when asking for a breakup. Don't make them anxious about it, be prepared to take full responsibilities too for the breakup.
4.   Don't call for argument
Don't call for argument, the best approach in breaking up is first acknowledging their feelings before rushing. Make it as clear as you can and in case they try to stop you, stay firm to the decision.
Join our WhatsApp Group to get notified when latest news in Ghana AND JOBS IN GHANA are posted. Click Here to Join EnewsGhana Website WhatsApp Group
5.   Think about you
You won't be happy if someone wanted a breakup with you therefore before breaking up, put yourself in their shoes, and look for the best possible way to end things.