5 Things Which Destroy Relationships
Please permit me to comfortably share my views on five things which destroy relationships these days. Using my many years of experiences in fruitful and bitter relationships, I want to assist you to know the barriers to good romantic relationships. A lot of marriages today have lost their meanings. What happens now is that; two lovers stand before sacramental altars to make unfounded promises that they would never split until death separates them. Ironically, these untrustworthy promises sometimes fail to manifest their usefulness in the long run. The result of these failed promises is what we call divorce. But this is completely normal. Successful marriages do yield responsible offsprings who remain to create progenies.
The following 5 factors destroy relationships
Infidelity
As I opined above, some marriage partners are only good at making promises, some couples don't live by their words.  Those who find no sexual satisfaction with their partners eventually step out of their marriages to seek better extramarital sex. Wealth doesn't necessarily guarantee a successful and trustworthy marriages; there are many rich marriages that have fallen on the rocks. We have heard a lot of such stories where rich football players father unknown children from their wives. Some married men also produce illegal kids with the different women who aren't their legitimate partners. Conversely, there are lot of impoverished marriages which have stood the test of time. When the hidden sexual agendas of unfaithful couples are brought to the limelight, the immediate result is normally divorce.
Childlessness
This isn't uncommon in our society today. The main reasons for many marriages is to procreate. Even though, sexual gratification might stand as the focus of other marriage types, but generally, most couple marry in order to produce children.  Consequently, in situations where married couples struggle unsuccessfully for decades to produce just one child, the end result is normally calling it quits. This is completely understandable. In many of such unfortunate scenarios, the childless couple eventually take bold collective decisions to end their marriage. To them, there is no use staying together without having children.
Unresolved conflicts
Married couples aren't always perfect or happy and compatible as we see them. Disagreements over crucial decisions such as family planning, social security and sharing or possession of properties could engulf couples. When fights, insults and disrespect constantly erupt among couples, there is a higher tendency for divorce to gradually eat its way into such marriages. However, when conflicting partners are humble enough to seek counselling or peaceful conflict resolutions, sometimes it's possible to save such quarreling marriages from divorce. There are also marriages in which partners are consumed by pride, disrespect and animosity. Physical assault or bullying by partners will eventually lead to divorce. It is very common for partners in rural traditional marriages to suffers beatings and threats from their spouses. How long can partners endure such brutal beatings? Definitely, not for many years.
Sexual incompatibilities
Sex is very important in marriages. It is the accident that leads to the occurrence of pregnancies and later on, child birth. In situations where married partners do not get the desirable amount of sexual intercourse from their better-halves, issues could turn worse. When the man or woman is very weak in bed and can't last for a reasonable amount of time during intercourse, it could leave the fate of such a marriage in tatters.  Some couples also develop insatiable sexual desires (addiction to sex). It's impossible for an impotent man to settle down successfully with a prostitute. It's a clear fact. Let's don't argue.
Extreme poverty
Some couples produce countless children but lack the economic resources to cater for the needs of such overpopulated families. Lack of money to buy basic household necessities such as food, water, shelter and clothing could mar the joys of married couples. How can a couple have sex like if their stomachs are empty? Like the saying goes, "an army matches on its stomach." Its unwise to expect a successful marriage from couples who continuously shirk their responsibilities. Good mothers should cook food for the family, bath the kids and fetch water. Responsible husbands should pay children school fees, provide shelter and foodstuff for the family. When couples fail to meet growing demands for basic needs and cost of utilities, it could result in divorce; a possible solution to that misery.
Read Other Cool Articles Below; Your relationship will not be the same
The Right Time to Marry Your Girlfriend
7 Qualities of Good Boyfriends
7 Signs She is the Right Girl for You
3 Shocking Secrets About Girls
5 Simple And Easy Ways To Break Up With Someone You No Longer Love
Whenever people find themselves in a toxic relationship, it becomes difficult for them to step out of it. sometimes, the just don't know how to leave and as a result decide to stay and suffer.
Instead of waiting for your partner to get angry before asking for a breakup, below are 5 easy ways to get things done.
Join our WhatsApp Group 2 to get notified when new Job Vacancies in Ghana are posted. Click Here to Join Our Jobs in Ghana Website WhatsApp Group 2
1.   Check the length of the relationship
It is a different case when the relationship had only been for a couple of months, but when it is the type which has lasted for more than a year, then be careful about it.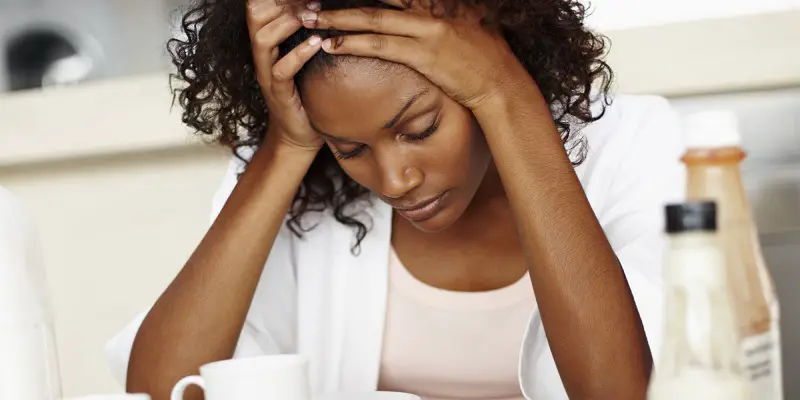 It should be a face to face process because it will help in their healing and also make them respect you. Your kindness and understanding will be noticed.
2.   Be short and sweet
It is difficult to walk away from a relationship especially when your partner is asking for another chance. However, in order to make them understand the situation, be kind as possible and make it clear.
You can tell them you are probably not a good fit for them or you want to focus on your career or something very important.
3.   The right Time
Another thing you should do is time when to ask for the breakup. It is mostly bad when people wait for their partner to get them angry or rather angry before asking for the breakup.
However, as said earlier, be kind and sweet when asking for a breakup. Don't make them anxious about it, be prepared to take full responsibilities too for the breakup.
4.   Don't call for argument
Don't call for argument, the best approach in breaking up is first acknowledging their feelings before rushing. Make it as clear as you can and in case they try to stop you, stay firm to the decision.
Join our WhatsApp Group to get notified when latest news in Ghana AND JOBS IN GHANA are posted. Click Here to Join EnewsGhana Website WhatsApp Group
5.   Think about you
You won't be happy if someone wanted a breakup with you therefore before breaking up, put yourself in their shoes, and look for the best possible way to end things.
Lady Vows Never To Svck D!ck Again After Her Sugar Daddy Urinated In Her Mouth
An angry lady has vowed never to give any man a BJ after her sugar daddy urinated into her mouth as she was in the act.
According to the lady who is identified as Dede, she was happily giving BJ to her sugar daddy as they were being intimate during the lockdown yesterday the 13th of April 2020 but in excitement, he urinated into her mouth.
Sharing the regrettable experience on social media, she angrily tweeted;
"I will never suck dick again the idiot urinated in my mouth yesterday 🚶‍♀🚶‍♀🙄🤢"
See her tweet below;
Have you ever had such experience during s3x? Kindly share it below.