5 Simple And Easy Ways To Break Up With Someone You No Longer Love
Whenever people find themselves in a toxic relationship, it becomes difficult for them to step out of it. sometimes, the just don't know how to leave and as a result decide to stay and suffer.
Instead of waiting for your partner to get angry before asking for a breakup, below are 5 easy ways to get things done.
Join our WhatsApp Group 2 to get notified when new Job Vacancies in Ghana are posted. Click Here to Join Our Jobs in Ghana Website WhatsApp Group 2
1.   Check the length of the relationship
It is a different case when the relationship had only been for a couple of months, but when it is the type which has lasted for more than a year, then be careful about it.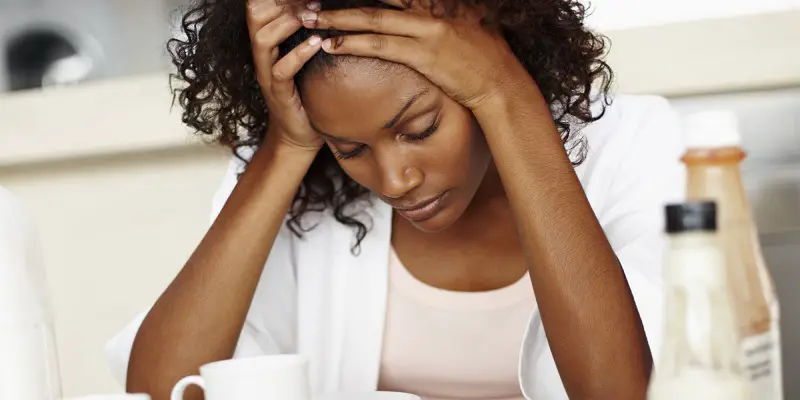 It should be a face to face process because it will help in their healing and also make them respect you. Your kindness and understanding will be noticed.
2.   Be short and sweet
It is difficult to walk away from a relationship especially when your partner is asking for another chance. However, in order to make them understand the situation, be kind as possible and make it clear.
You can tell them you are probably not a good fit for them or you want to focus on your career or something very important.
3.   The right Time
Another thing you should do is time when to ask for the breakup. It is mostly bad when people wait for their partner to get them angry or rather angry before asking for the breakup.
However, as said earlier, be kind and sweet when asking for a breakup. Don't make them anxious about it, be prepared to take full responsibilities too for the breakup.
4.   Don't call for argument
Don't call for argument, the best approach in breaking up is first acknowledging their feelings before rushing. Make it as clear as you can and in case they try to stop you, stay firm to the decision.
Join our WhatsApp Group to get notified when latest news in Ghana AND JOBS IN GHANA are posted. Click Here to Join EnewsGhana Website WhatsApp Group
5.   Think about you
You won't be happy if someone wanted a breakup with you therefore before breaking up, put yourself in their shoes, and look for the best possible way to end things.
Photo: This Louis Vuitton 'Chale Wote' Costs Ghc4,167 – Will You Buy?
It is called flip-flop slippers or sandals and in Ghana, it's popular called "Chale Wote" and it's mostly worn in the bathroom and also serves as casual wear for most people (hustlers).
In Ghana, "Chale Wote" doesn't cost Ghc5 but according to a post on Naija_PR Twitter handle, the below Louis Vuitton flip-flop slippers aka "Chale Wote" costs N280,000 (Ghc4, 167).
As a Ghanaian, would you buy this Louis Vuitton Chale Wote for Ghc4, 167 knowing that you can get one at the market for less than Ghc5?
READ ALSO; You Do All – President Akufo Addo Finally Congratulates Shatta Wale For His Collaboration With Beyonce
Well, this customized Chale Wote being sold for Ghc4, 167 by Louis Vuitton has generated a lot of funny reactions on Twitter.
For the rich, it's nothing to worry about but it's actually nonsense to the poor and those struggling in life.
See the photo below;
You're Your Parent's Duty Until Marriage, Stop Demanding Money From Your boyfriends – Man Advises Ladies
Advise has gone to ladies to stop the practice of pushing all their financial burden on their boyfriends because first of all they're not responsible for them.
It is said that the moment a lady accepts to date a guy, he automatically owes her money because the unnecessary demands begin as if they're orphans.
But a netizen has advised that the practice must stop because a man is not responsible for taking care of his girlfriend so long as they're not married and that, the responsibility falls on the lady's parents.
READ ALSO; Video: 20-Year-Old Girl Poisoned To Death By Her Jealous Friend After She Got iPhone 11 On Her Birthday
Taking to Facebook, Stash Grey intimated that a lady who is constantly asking for money from her boyfriend is not so different from a beggar because that responsibility is that of their parents until the boyfriend takes steps and make her his wife.
"Don't use begging as a replacement of my partner should be able to take care of me financially, you are your parents sole responsibility until you are married!" he wrote.
READ ALSO; It's Only Broke Girls Who Think It's Wrong For A Lady To Spend Money On Her Man – Lady Reveals