Identity of The Soldier Who Led The Military to Invade Parliament to Intimidate NDC MPs Finally Revealed – Photos
The events that characterized the dissolution of the 7th parliament and the inauguration of the 8th was and remains the most serious attack on Ghana's democracy in the 4th republic.
It can be recalled that during the proceedings to elect the speaker of parliament on the night, a heated debate ensued which continued until the military showed up.
However according to the law, under no circumstance is the army allowed to interfere with parliamentary dispensations.
READ ALSO; Osei Kyei Mensah Bonsu Reveals When The Majority Leader in Parliament Will Be Determined
More incriminating is the fact that since there was no interior minister at the time, it was unclear who ordered them to invade the parliament.
Probe reveals that the leader whose identity was not known previously said they went to the parliament house voluntarily.
Further probe points out that the name of the leader of the men who invaded the chamber is Col Joe Punamane.
READ ALSO; Peace Council and Christian Council Should Come Out and Apologize To Ghanaians
He desecrated the how of constitutionalism.
He violently invaded the chamber of Laws that regulate our Republic and forcefully attempted to control the House of our Representatives.
He must be interdicted and prosecuted, for attempting to overthrow our Parliamentary democracy.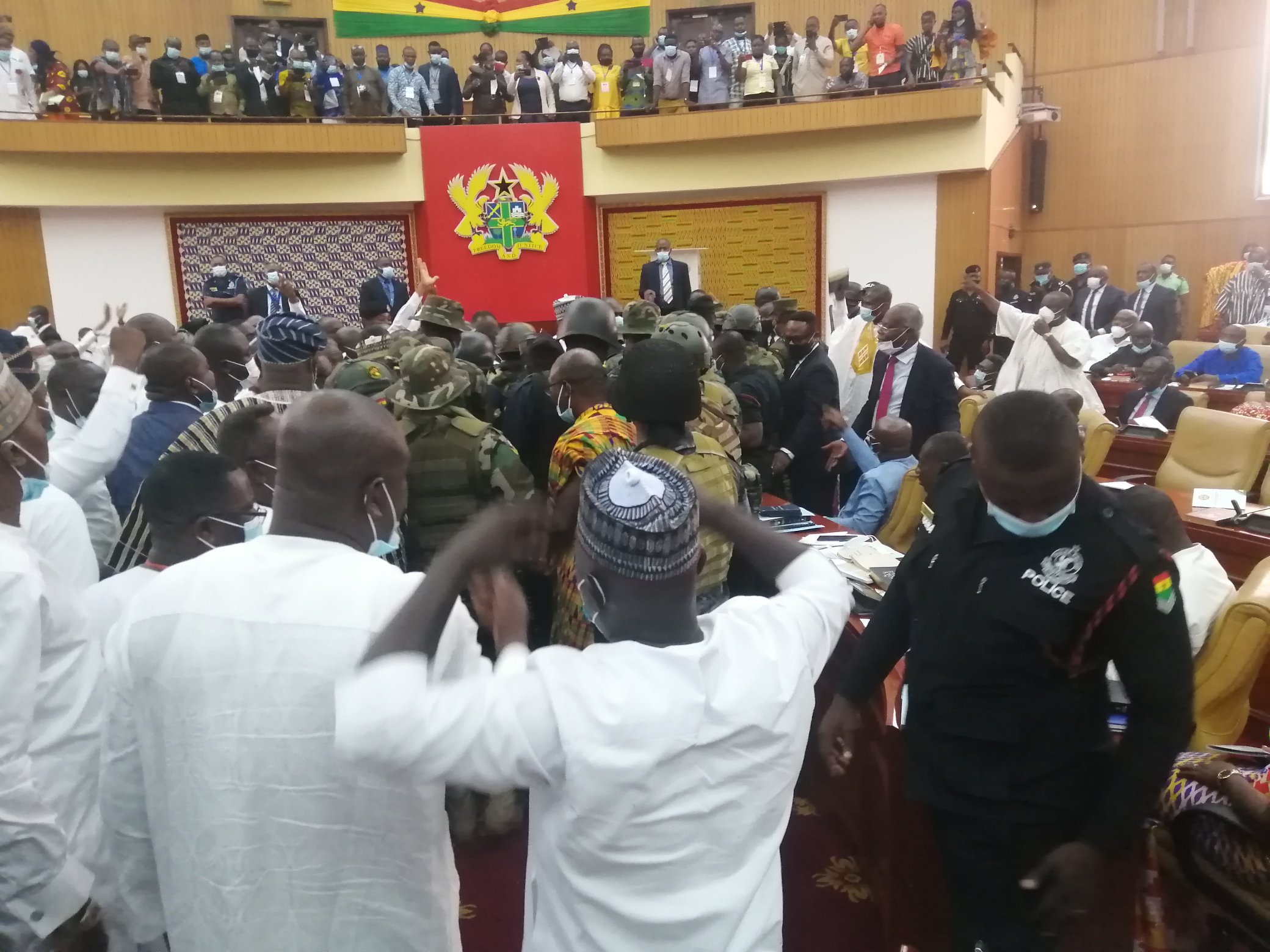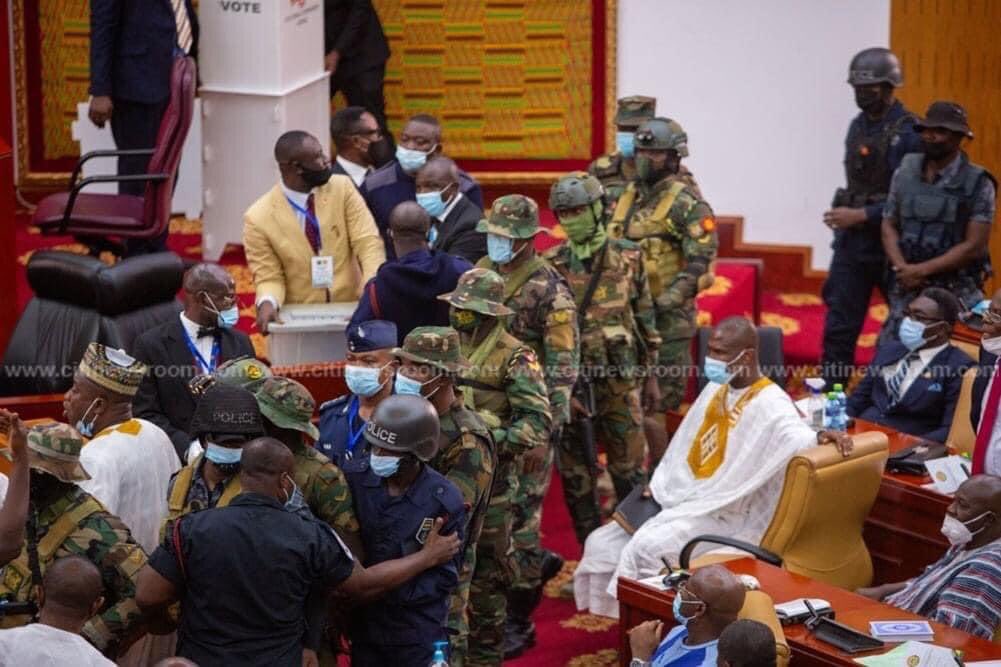 If he is not punished, next time, a soldier will invade the chamber of Parliament to shoot and kill an MP or the Speaker of the House.
READ ALSO; Jean Mensa Who Is Still Unable To Collate Techiman South Results Begs Supreme Court To Throw Out Mahama's Election Petition