Ghanaians React After The Acting Auditor General Clears Osafo Marfo Just 24 hours Into Office
Concerned Ghanaians have raised concerns about how swiftly the acting Auditor General, Johnson Akuamoah Asiedu cleared senior minister, Osafo Marfo off all wrongdoings in the matter between him and the Auditor General Mr. Daniel Domelevo who is currently on forced leave as instructed by the president.
The Auditor-General, Mr. Domelevo and Osafo Marfo have both been litigating over the latter's failure to provide evidence of work done by Kroll Associates for which they received $1million as payment.
READ ALSO; Akuffo Addo Is The Most Corrupt President In The History Of Ghana – A Plus Alleges
The matter has been in court for months now pending the evidence of work to be provided by Osafo Marfo to proceed but in a letter dated 3rd July by the acting Auditor General Mr. Akuamoah Asiedu who took over just yesterday the 3rd of July, 2020 disclosed that he is satisfied with the inspection of the documents Osafo Marfo presented to Mr. Domelevo on the evidence of work done by Kroll Associates and that lawyers of the Senior Minister could inform the Supreme Court appropriately.
See the letter below;
This raised a lot of suspicion as to how the evidence available could be sufficient enough for the man who admitted he petitioned the president to instruct Mr. Domelevo to go on leave.
Many Ghanaians are of the view that the Auditor General was removed in order for the government to cover up a bad deed.
See some of the reactions below;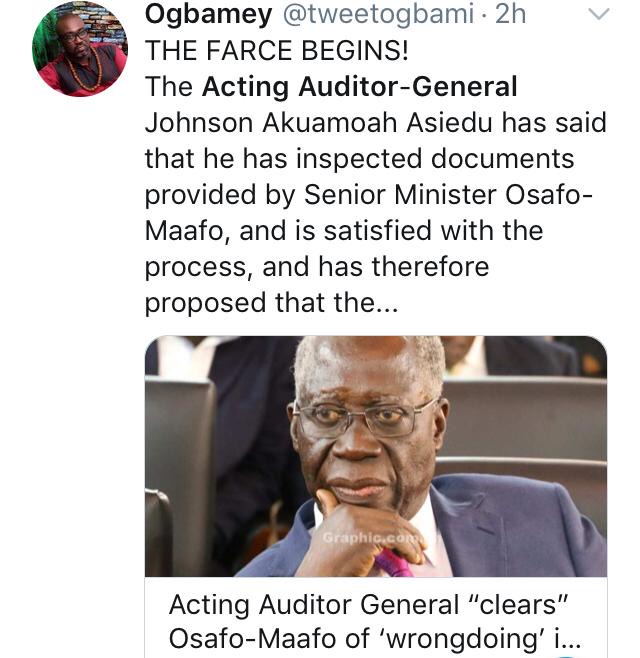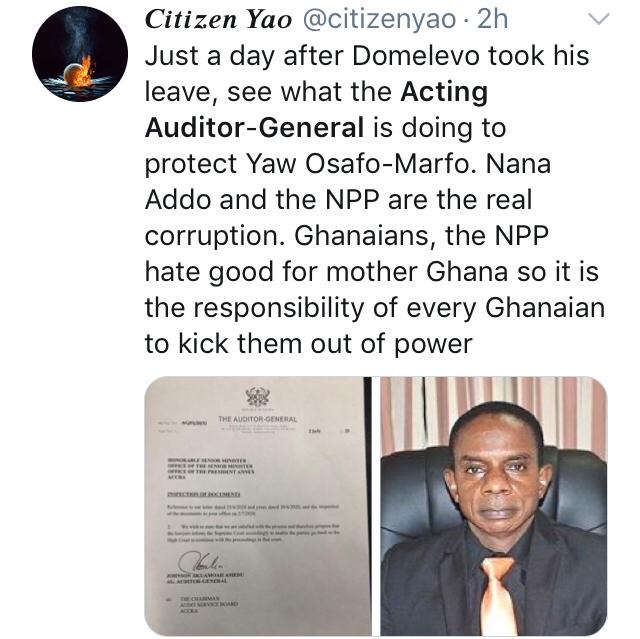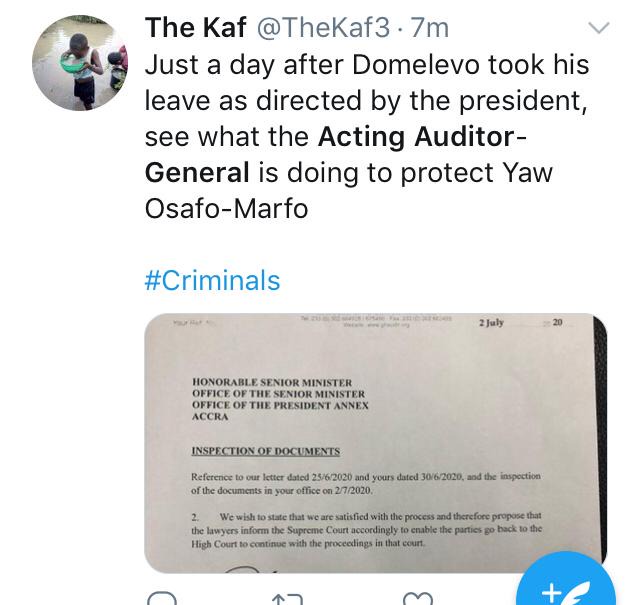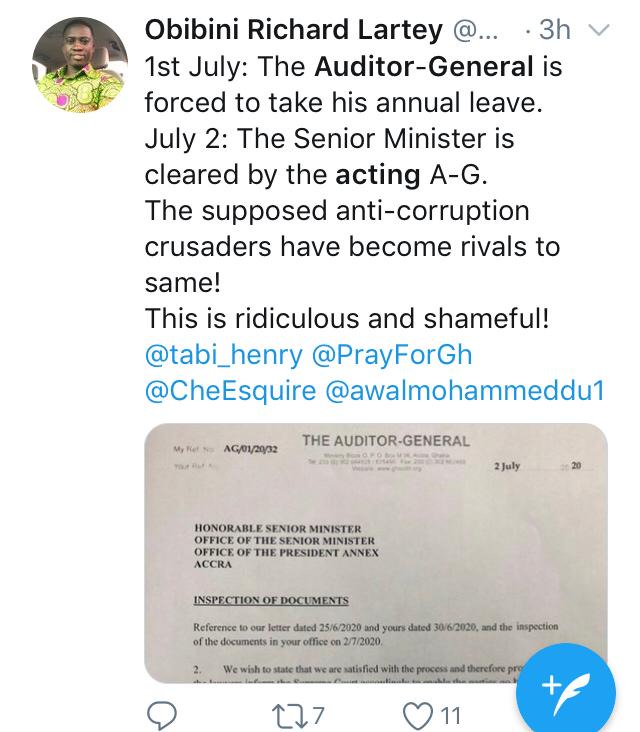 Join our Telegram Group to get notified when LATEST NEWS IN GHANA & JOBS IN GHANA are posted. Click Here to Join EnewsGhana Website Telegram Group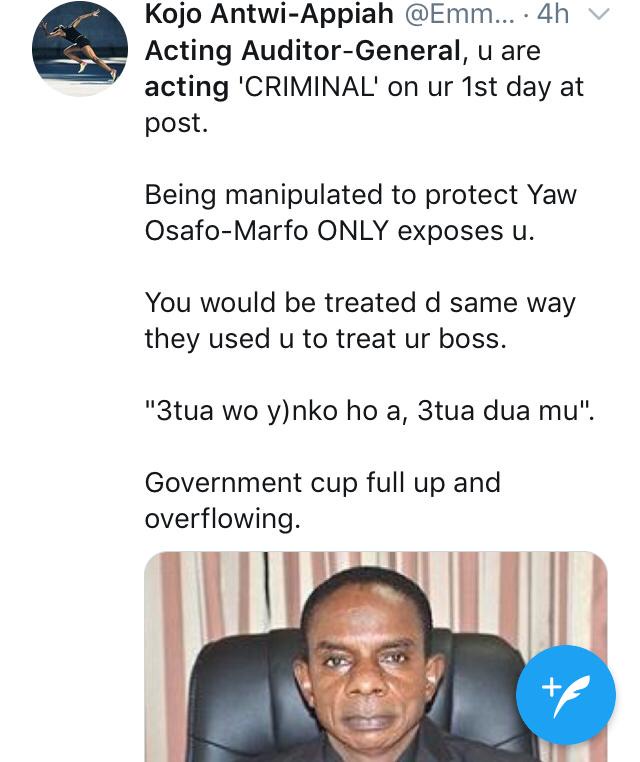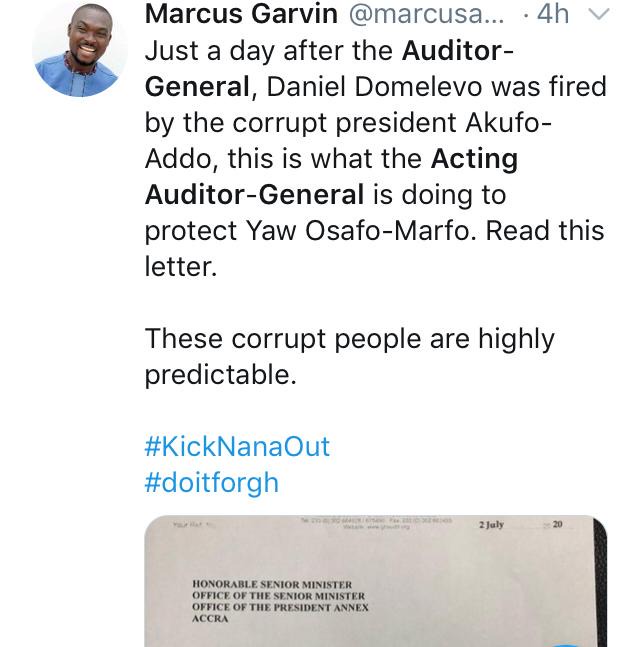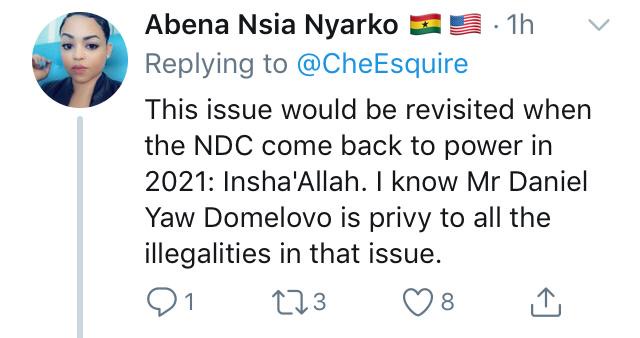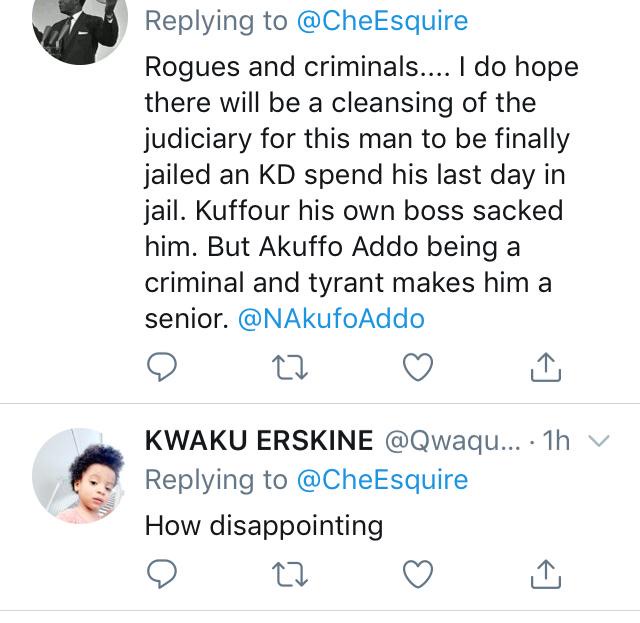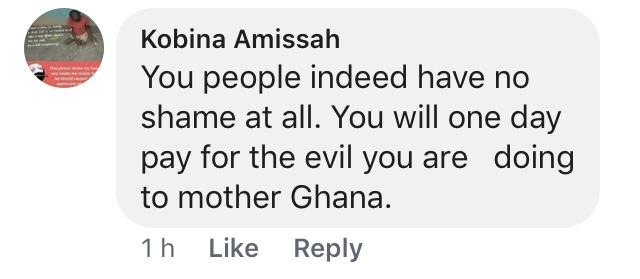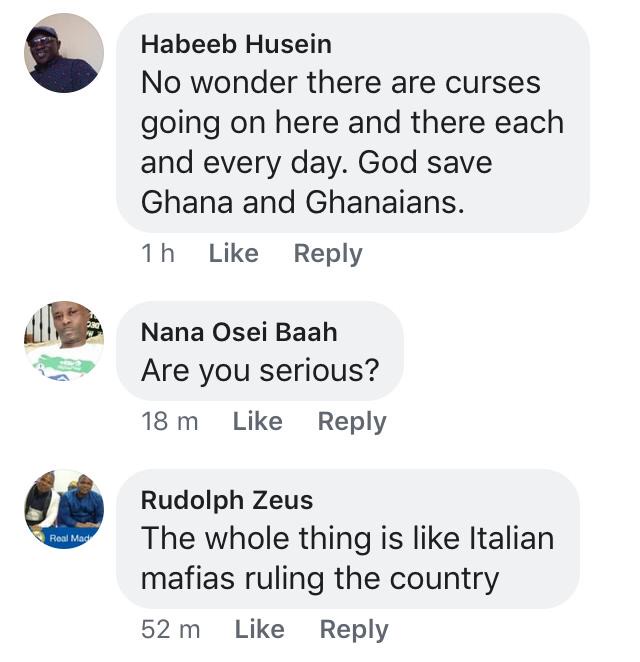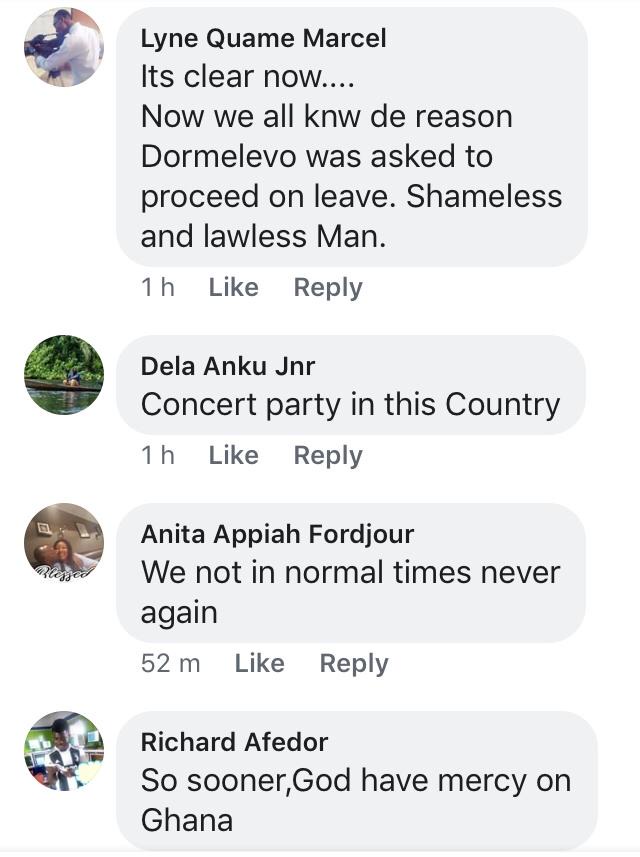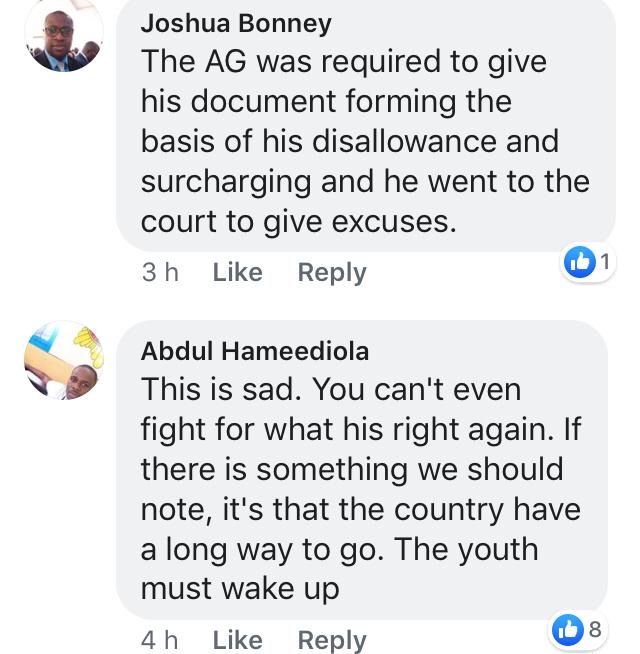 Join our WhatsApp Group 3 to get notified when new Job Vacancies in Ghana are posted. Click Here to Join Our Jobs in Ghana Website WhatsApp Group 3