Ghanaians List Reasons Why They Think Akufo Addo Is Corrupt
Currently trending at number one on Ghana Twitter today the 11th of August, 2020 is #AkuffkAddoIsCorrupt.
Well apparently, some Ghanaians have decided to chronicle their various reasons why they think Ghana's president, Nana Akufo Addo is corrupt.
This came after many state officials in his government have not been prosecuted after they have been found guilty of being corrupt.
READ ALSO; Why Is Government Not Preventing Foreigners In Kumasi From Registering To Vote? – A Plus Asks
Ghanaians have decided to come at the president today for reneging on his promise of tackling corruption when he comes into power.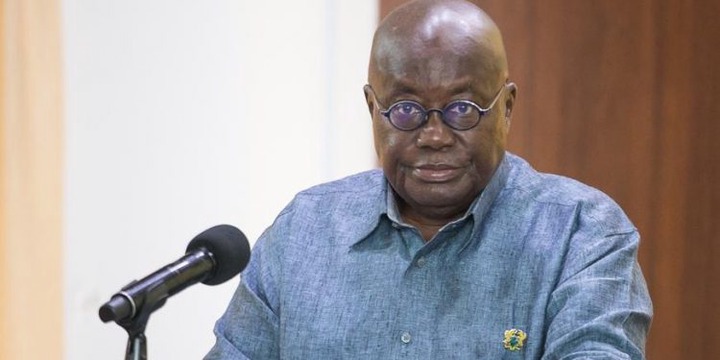 However, when he came into power, he has rather allowed corrupt officials to walk free even when they are found guilty.
According to some of them, corruption has always been characterised by many successive government but this NPP administration has rather taken the social canker to an unprecedented another level.
So, they have taken to the Twitter App to chronicle the various instances they believe Nana Addo allegedly demonstrated how corrupt he is as a leader of Ghana today.
Check some of the tweets here;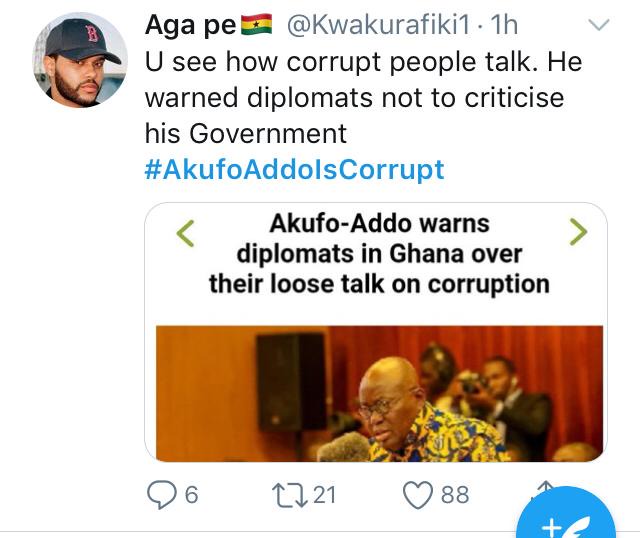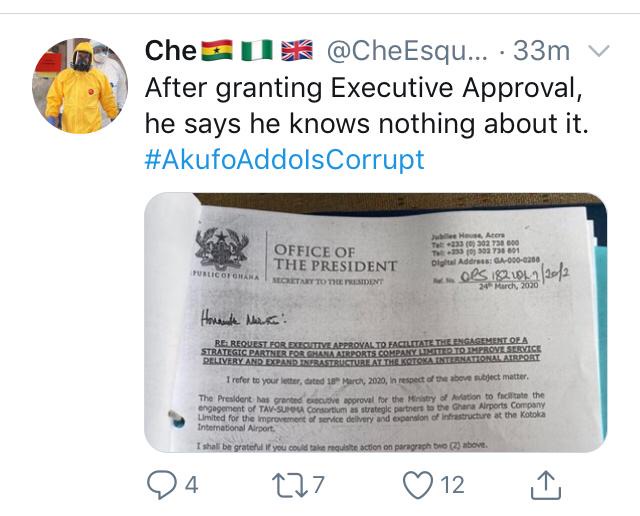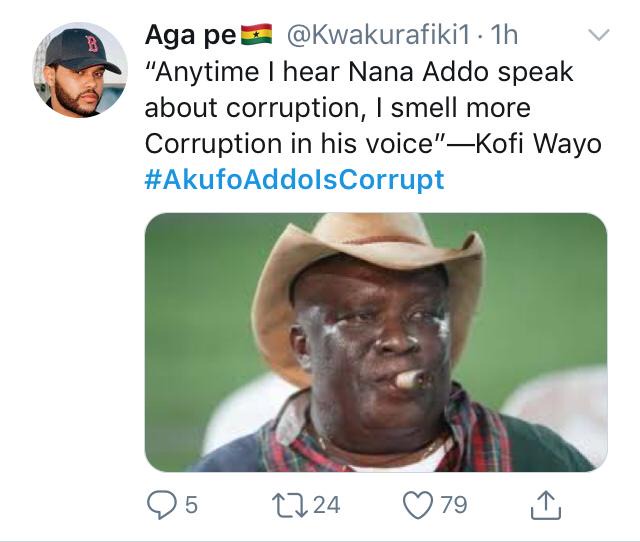 READ ALSO; Video: One Dead As NPP And NDC Supporters Clash At Nkrankwanta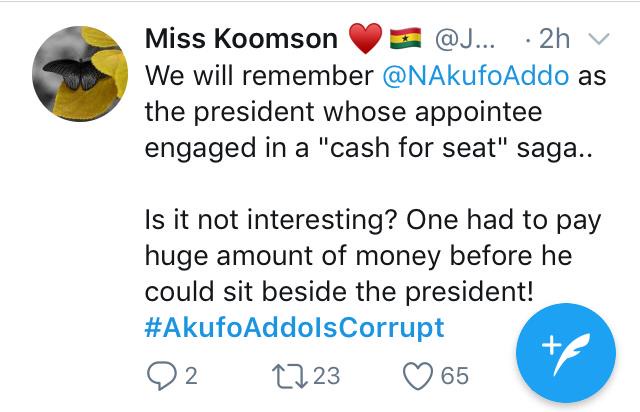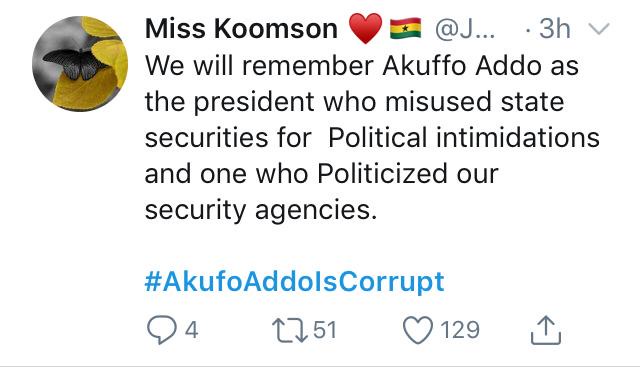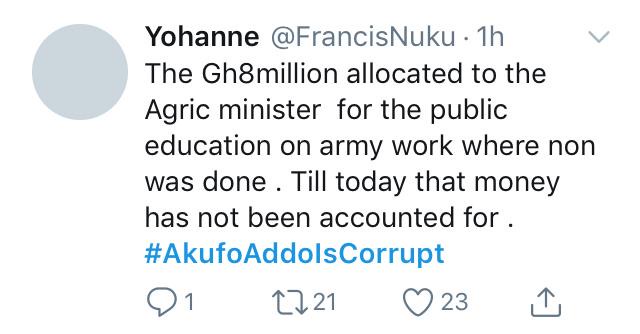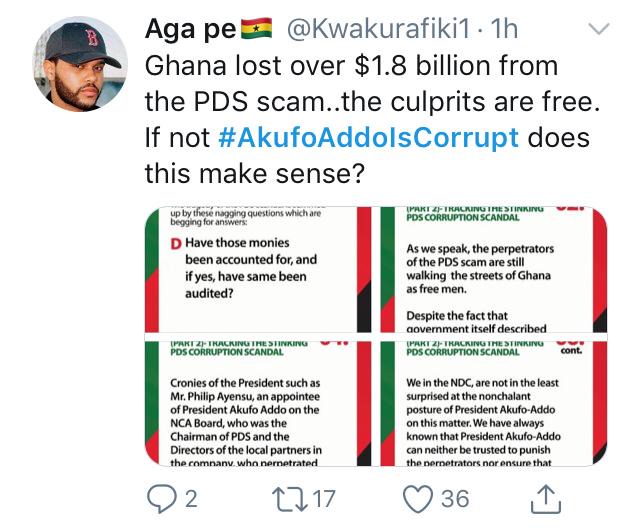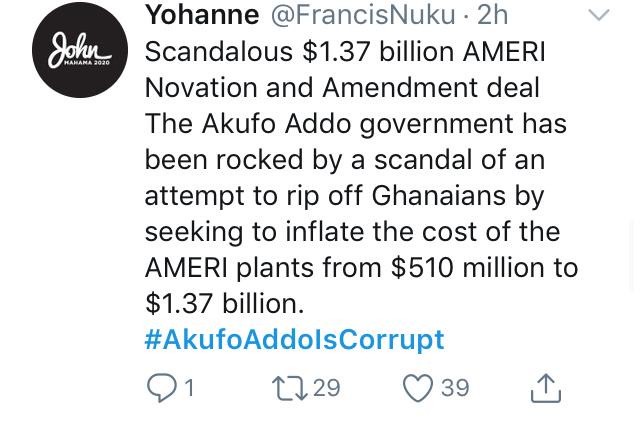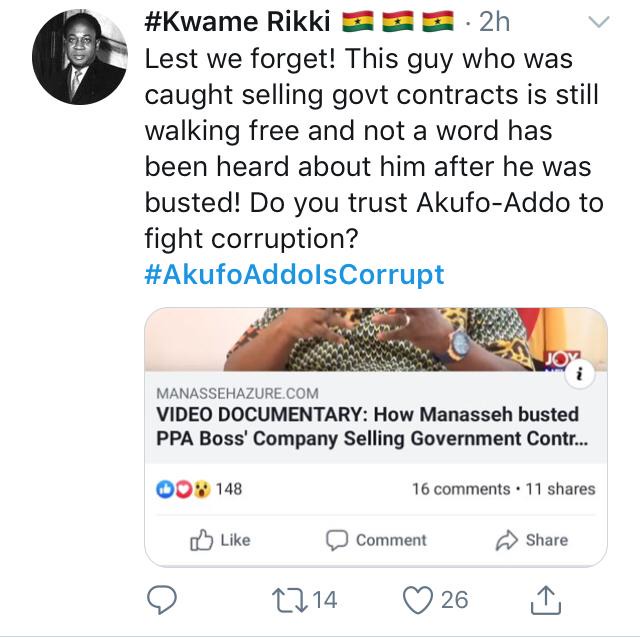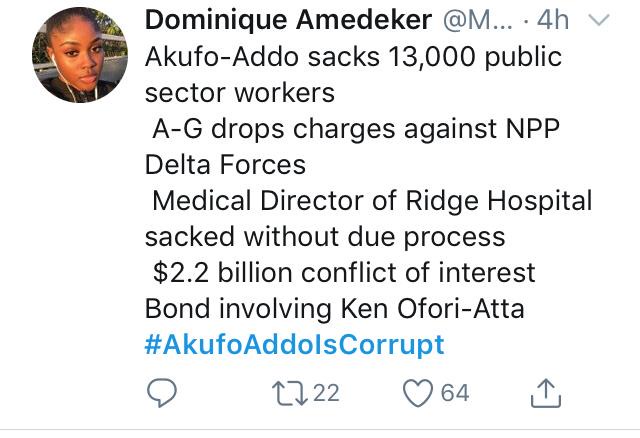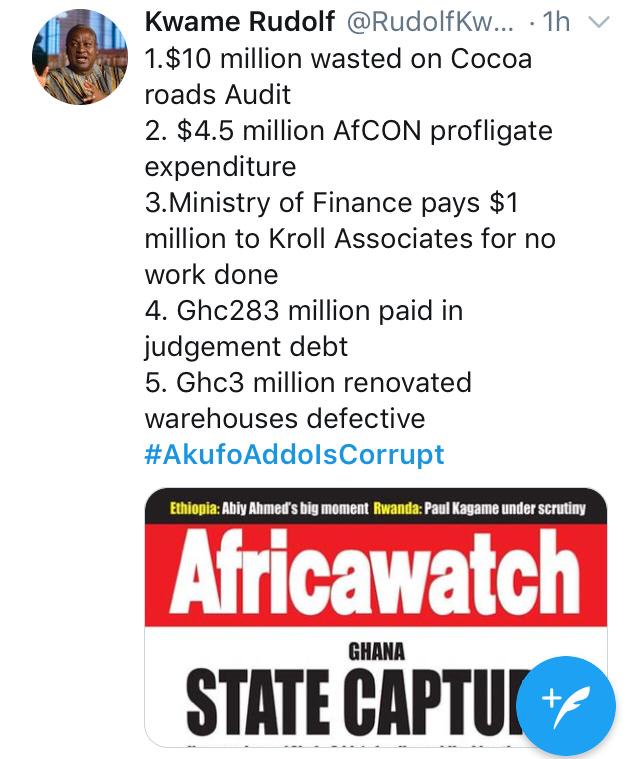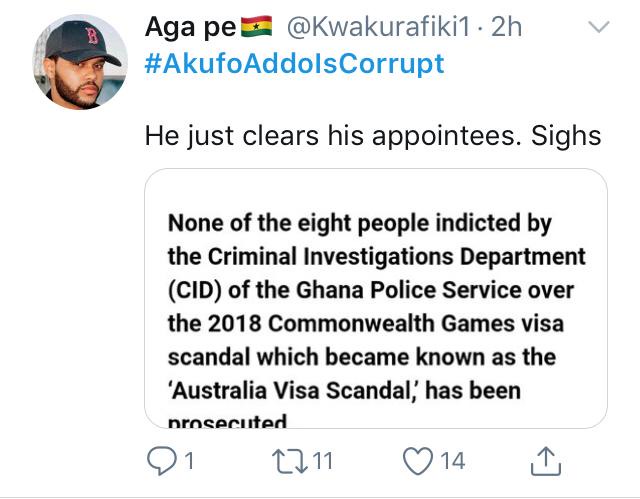 READ ALSO; NPP And NDC Customers At Kumasi Mall Fight Among Themselves Over Which Political Party Built The Mall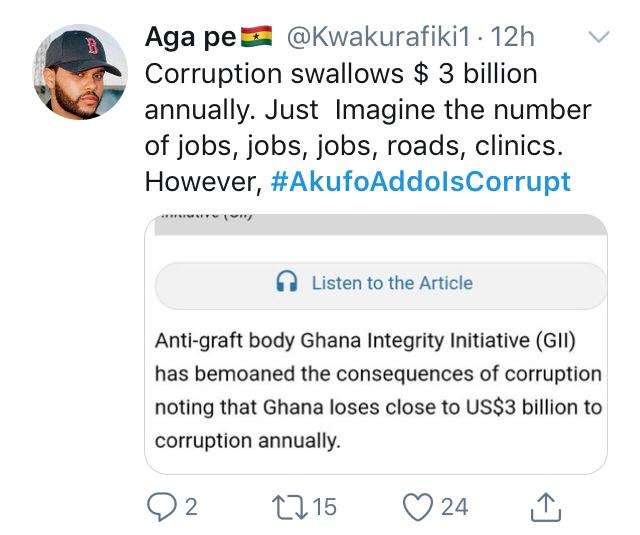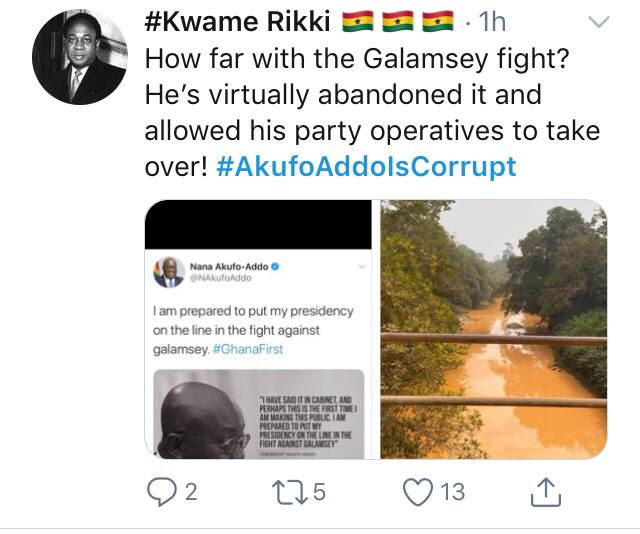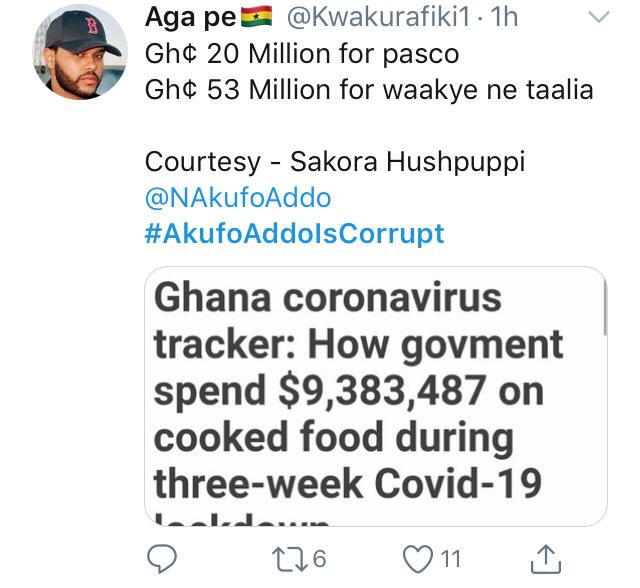 Kindly check this link to follow the conversation;
https://twitter.com/search?q=%23AkufoAddoIsCorrupt&src=trend_click
RAED ALSO; Ex-Prez Mahama Announces $10bn BIG PUSH Infrastructural Plan