Ghanaians Blast Gabby Otchere Darko For Defending Government Ordering Military Invasion Of Parliament To Intimidate NDC MPs
Self-appointed de facto Prime Minister of Ghana, Mr. Gabby Othere Darko has come under serious criticism from the Ghanaian populace for trying to defend the military deployment to the parliament house on the night of the inauguration of the 8th parliament.
On the 7th of January 2020, Ghanaians witnessed a very unprecedented event live on TV where during the election of the speaker of parliament with a hung parliament, the military was ordered to enter parliament and calm situations down.
The 1992 constitution clearly states that the military has no business in the house of the legislator under any circumstance in Ghana.
READ ALSO; If You Claim You Are The Majority, Why Wake Up At 3am To Fight Over Seats? – Obuobia Opoku Asks NPP MPs
So it came as a huge surprise to many Ghanaians including supporters of the NPP when outspoken Gabby Darko took to social media today to defend the unlawful act by the military.
He started by saying that Ghana's democracy was under attack and that necessitated the deployment of the military. But the question is, under attack how? By who? The same MPs there at the time?
He likened the situation to what happened in Ameria's Capitol Hill over the past week.
See his tweet below;
When democracy is under threat soldiers may be called in to help protect the institution of Parliament, even in America. Not to take it over. pic.twitter.com/icL9EYcick

— Gabby Otchere-Darko (@GabbyDarko) January 14, 2021
READ ALSO;
His defense did not sit well with Ghana at all hence they disagreed with him some taking him to the cleaners. Some also asked him to be bold and disclose the identity of the government official who ordered the military to invade the parliament house.
See some of the reactions below;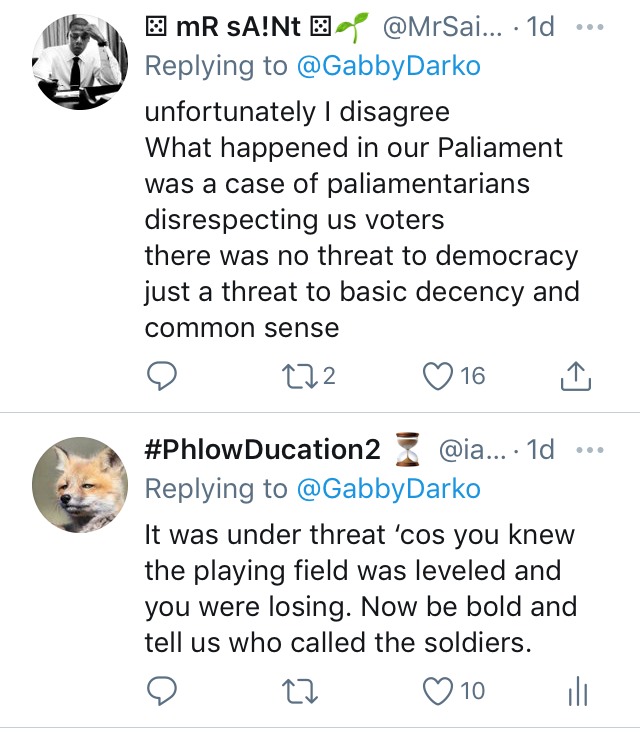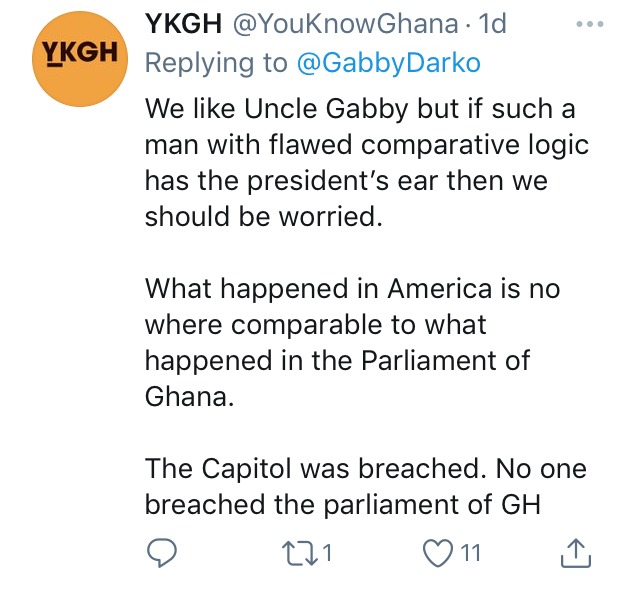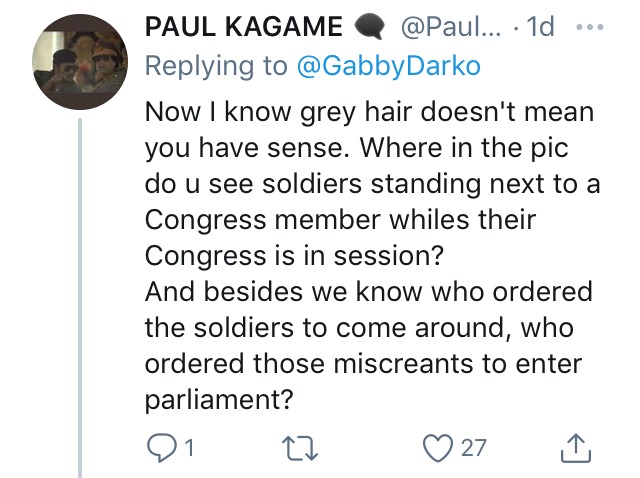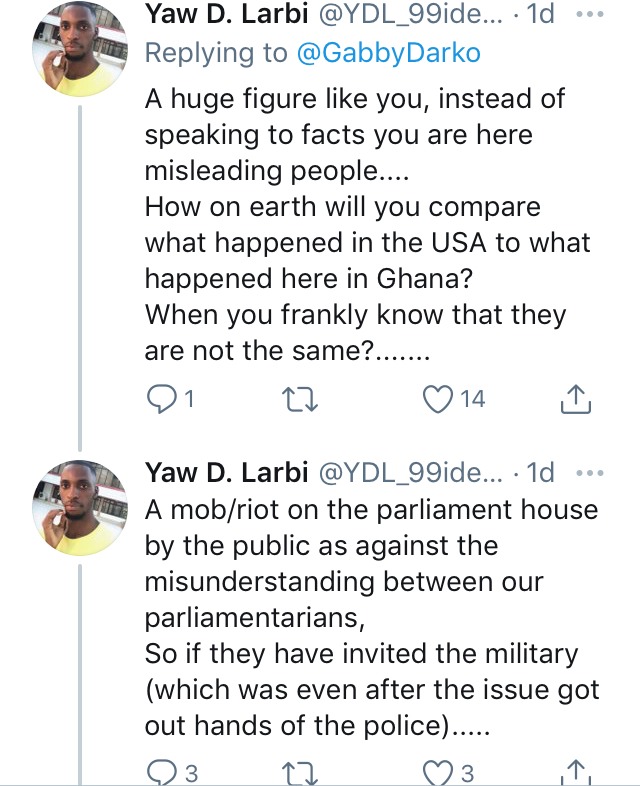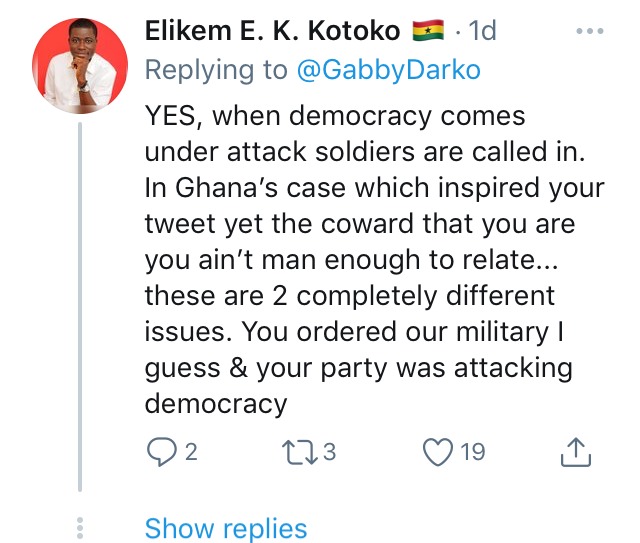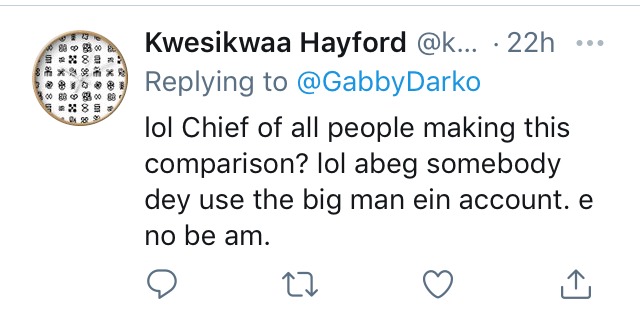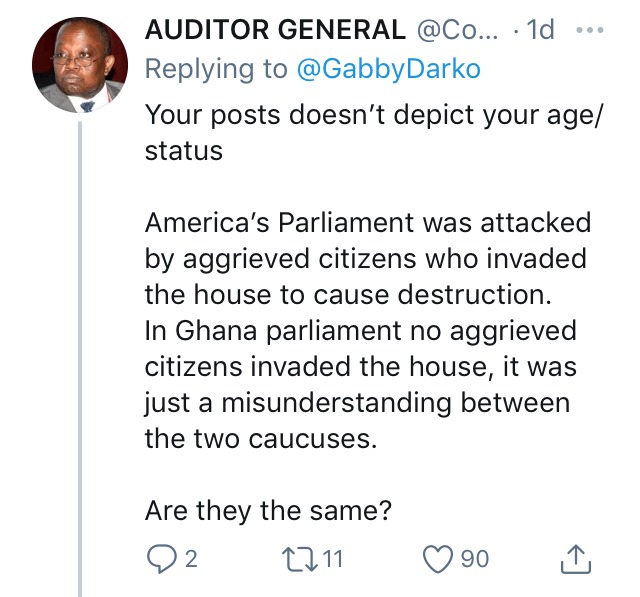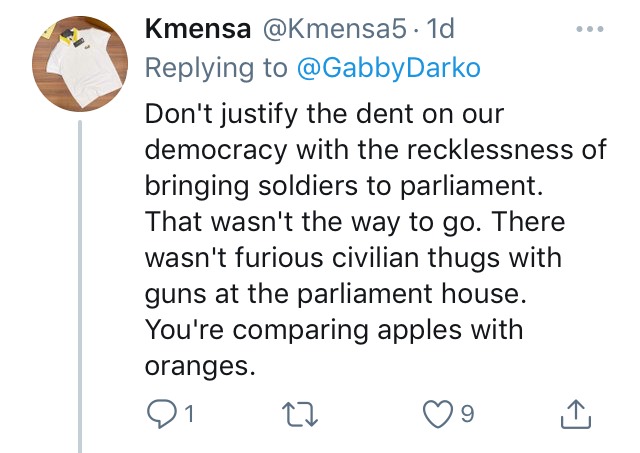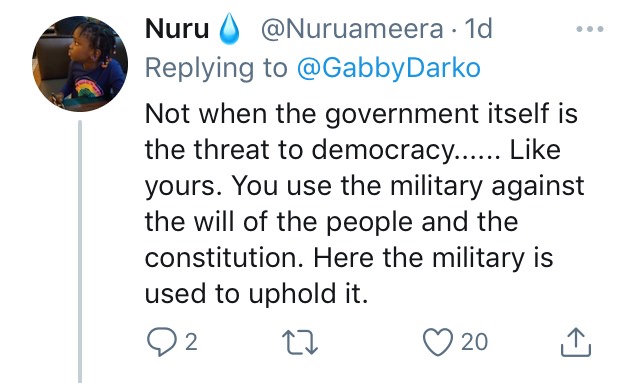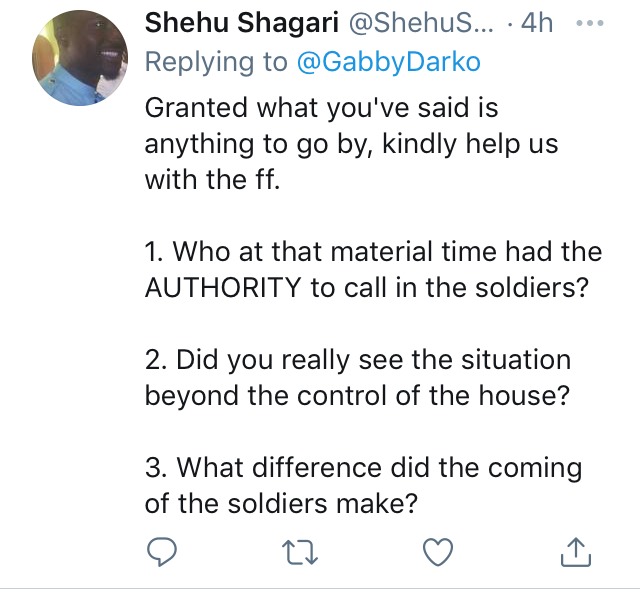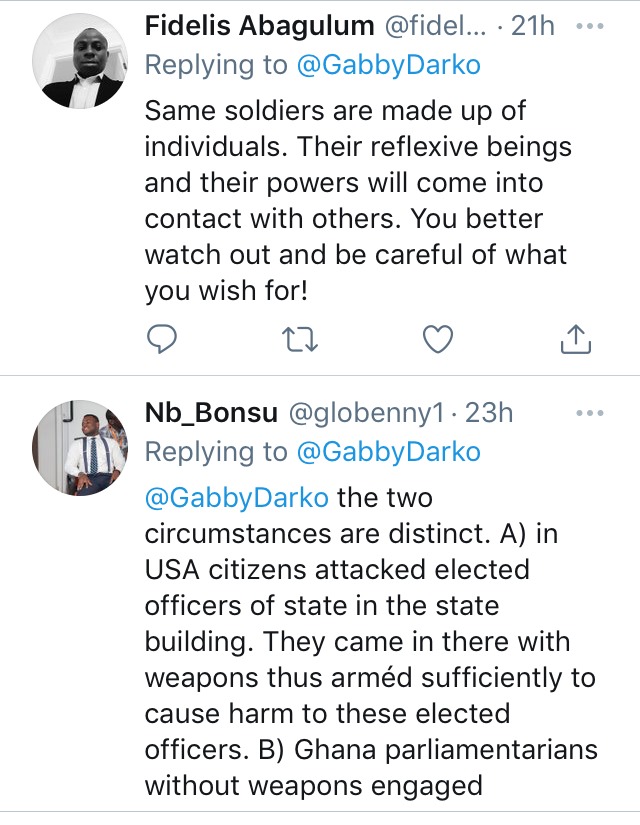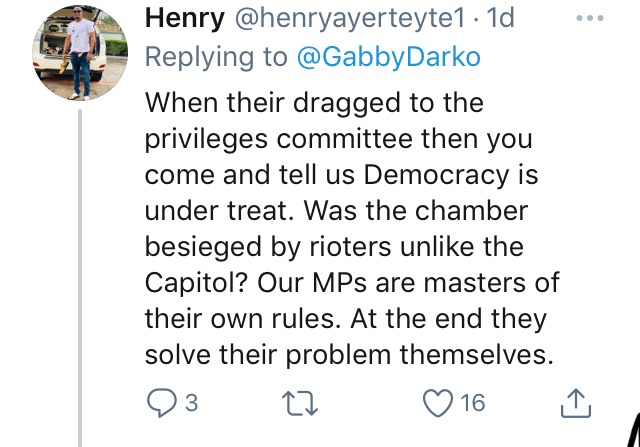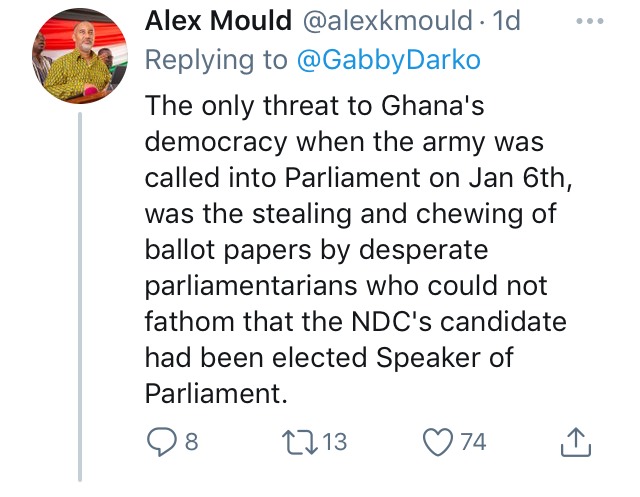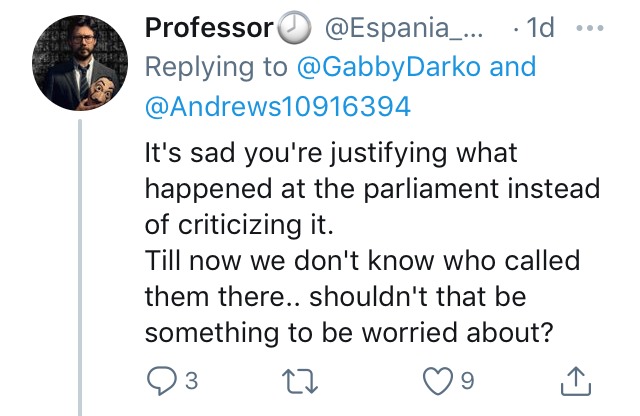 READ ALSO; Photos: NPP MPs Seen Sleeping In Parliament After Entering Chamber As Early As 4 am Just To NDC MPs Side