"My son Was Fired From Work Because Of My NDC Affiliation" – Asiedu Nkatia
The General Secretary of Ghana's opposition National Democratic Congress, Johnson Asiedu Nketia has finally opened up on why his son lost his job 3 years ago after the ruling NPP came into power.
He revealed this during an interview on JoyNews AM Show with Mamavi Owusu on Thursday the 21st of May, 2020.
According to him, his son was sacked from his post because he was deemed to be too politically exposed – that he might help in the importation of weapons should NDC come back into power. He added that his son has been unemployed and at home for three years now.
"My son is out of work. he happened to be working with a private company at the harbor. Now that private company operates with a government license, then the management of the GPHA squeezed that private company and insisted that until my son is sacked, the license will be withdrawn so my son had to be sacked," he said.
General Mosquito, as he is popularly known is also recounted how political victimization in Ghana led to the collapse of his block factory.
He said;
"Contractors who buy blocks from me are not paid when the government gets to know they owe Asiedu Nketia. The money is there but they just won't pay,"
The NDC General Secretary went on to say that;
"It is not as if the government institution does not have the money. The money is ready but somehow they won't pay you,"
Mr. Johnson Asiedu Nketia said despite the political victimization that is fraught with Ghana's political climes, he had no regrets venturing into politics.
"You are haunted in opposition but the objective of the service is bigger than these challenges," he added.
Watch below;
https://web.facebook.com/watch/?v=1555088011335573
Ghanaians Reacts As EC Organizes IPAC Meeting With Heavily Armed Security Men
The Electoral Commission of Ghana organized and Inter-Party Advisory Committee (IPAC) meeting today the 27th of May, 2020 to update all political parties on the Commission's preparation towards the controversial compilation of the new voters' register.
Meanwhile, the biggest opposition party, the National Democratic Congress (NDC) was absent as indicated before the meeting. However, the Inter-Party Voters Register Resistance group rep who was present, Mr. Desmond Twumasi Ntow of the PNC staged a walkout after inquiries about his letter to the EC was not were not responded to.
Per reports, the meeting was held successfully however, one thing of interest to some Ghanaian is whether there was the need for the heavy security presence at the venue.
Join our WhatsApp Group 2 to get notified when new Job Vacancies in Ghana are posted. Click Here to Join Our Jobs in Ghana Website WhatsApp Group 2
Before, during and to the end of the meeting, over 60 heavily armed policemen have been stationed at all entry and exit points of the EC office here in Accra.
Some people think it sends fear into the citizens given that it was just a meeting – how would the election itself be? Others wondered whether the EC was going to war or something similar.
Some also were of the view that, if the EC was doing the right thing, why are they scared to mount such a mammoth security presence?
Check some of the comments below;
READ ALSO; Photos of Di Asa Lady, Ayisha Who Died From Breast Boil After Showing Her Raw b00bs Hit Online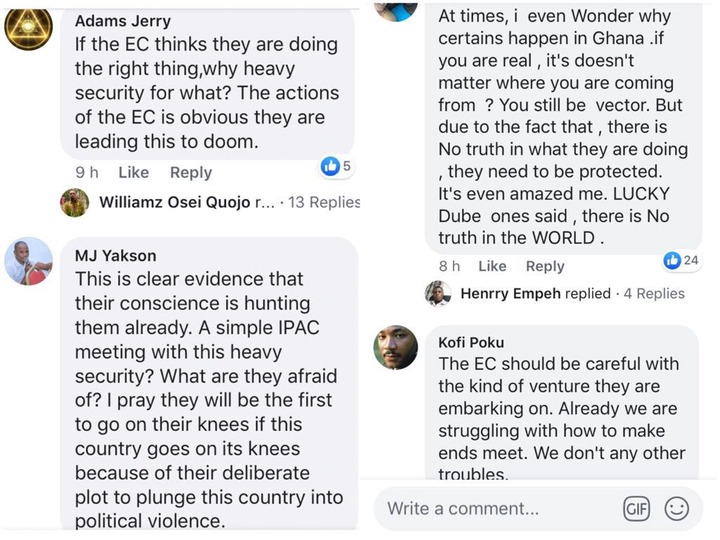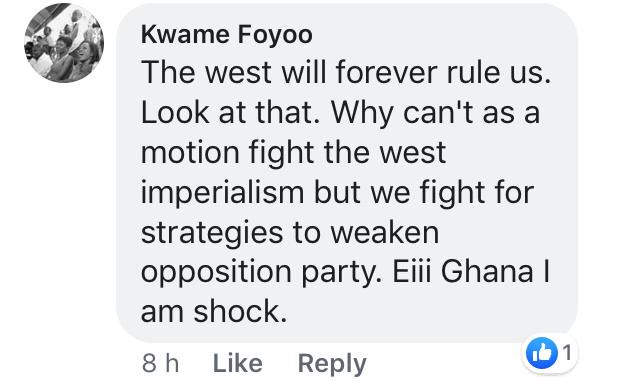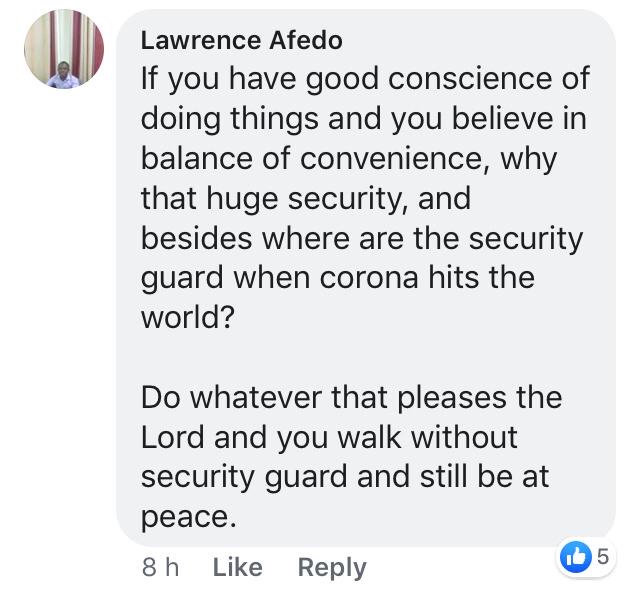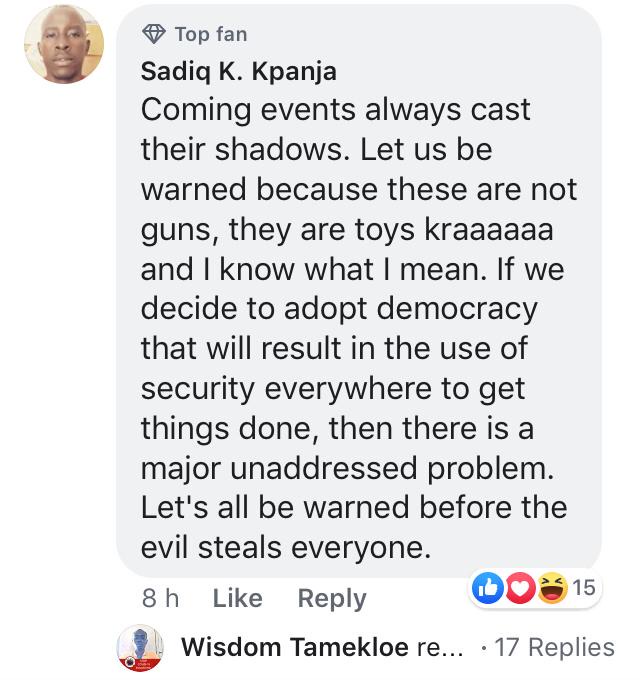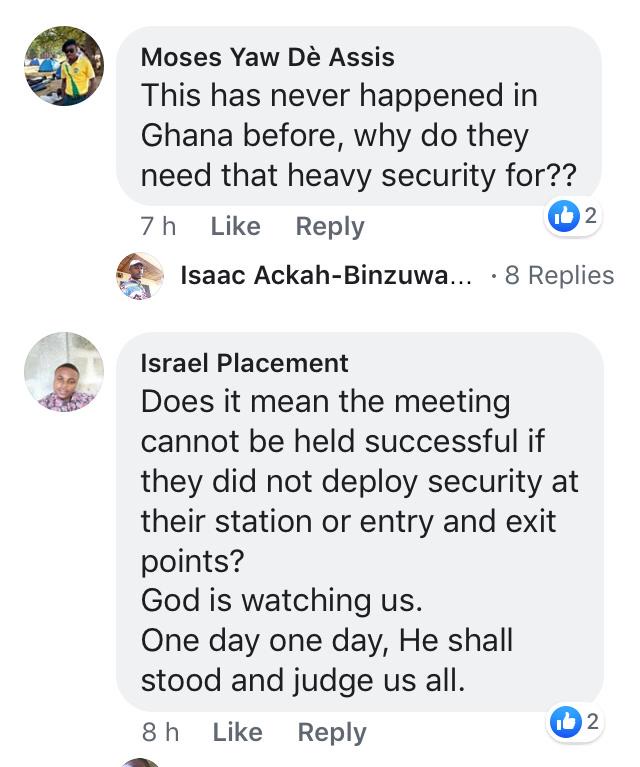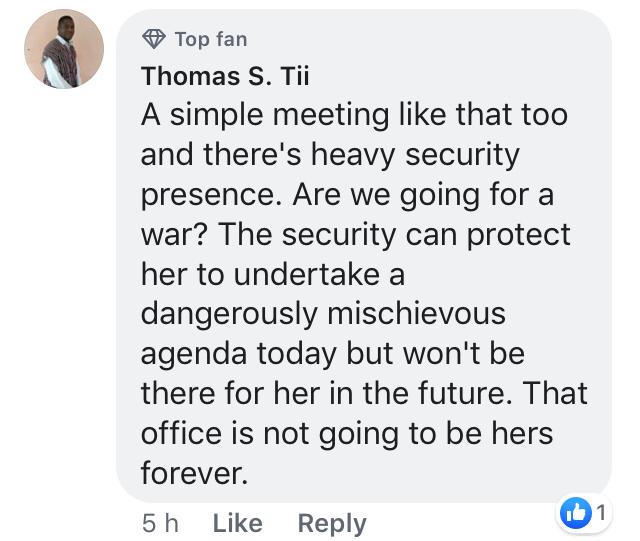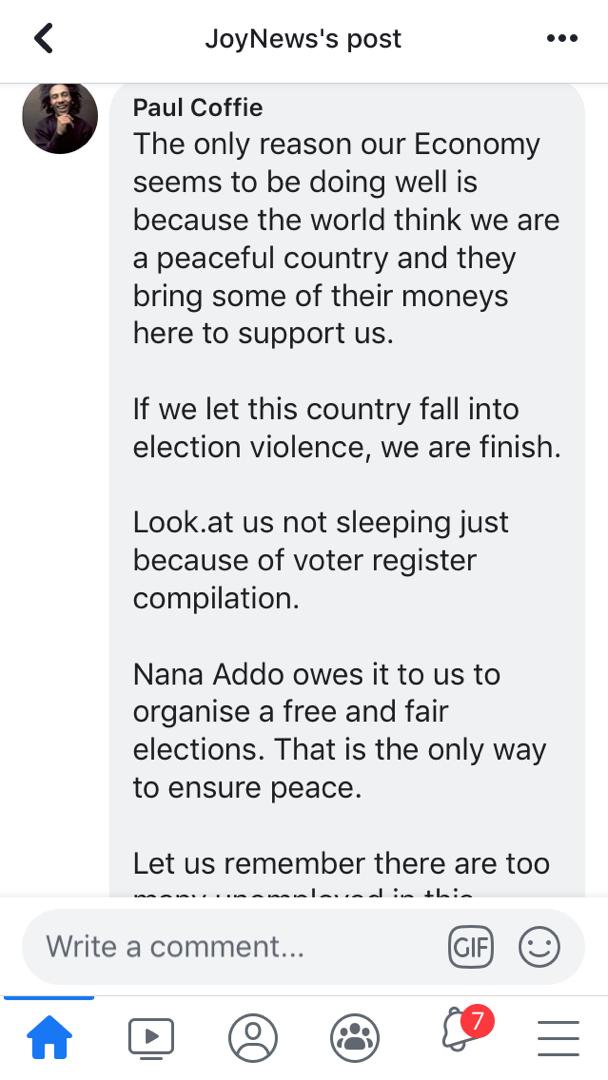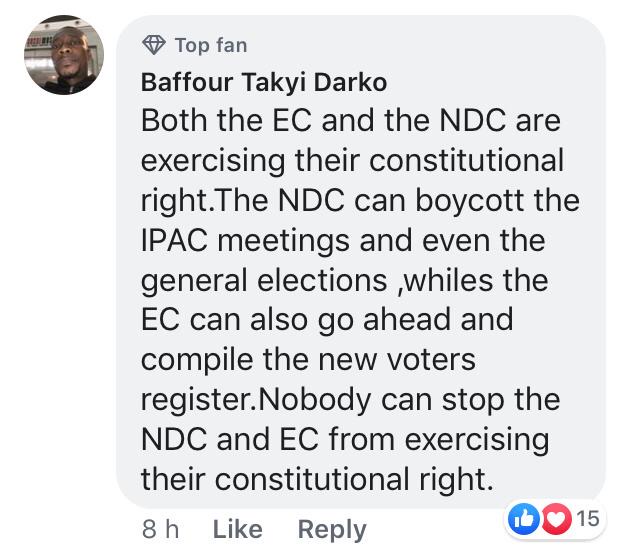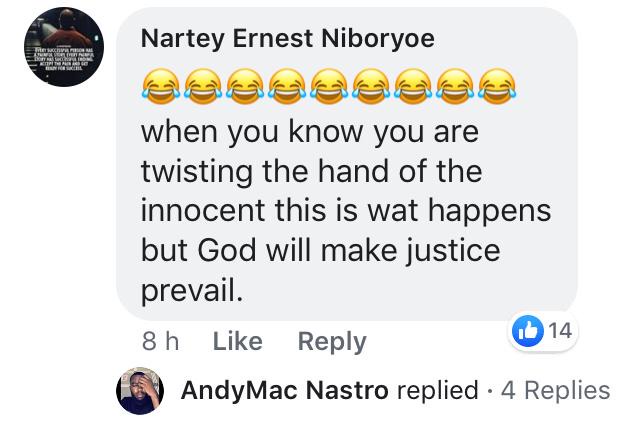 Do you think they are overreacting or their concerns are in place? kindly leave your opinion below.
Wenchi NPP delegates hold press conference to refute Kennedy Agyapong's allegations
It has emerged, remarks made on Oman FM political talk show (The boiling Point) on 14th May, 2020 by outspoken Honourable Kennedy Agyapong, the Member of Parliament of Assin Fosu Constituency has not gone down well with NPP delegates in the NPP delegates in Wenchi constituency. 
To address their displeasure, a press conference was held on the 25th May to set the records straight as party members believe, the comments are unfortunate and have the potential to cause unnecessary tension and mistrust within the rank and file of NPP party and by extension have a negative impact on the Ghana general elections come December 2020.
Join our WhatsApp Group to get notified when latest news in Ghana AND JOBS IN GHANA are posted. Click Here to Join EnewsGhana Website WhatsApp Group
The key points the press conference seek to clarify as follows;
It is inaccurate that, the Wenchi constituency parliamentary seat was captured from NDC in president's Kufour's era as alluded to by honorable Kennedy Agyapong

It is  also untrue  that NDC has penetrated the ranks of we the delegates through monetary inducement
They urged Kennedy Agyapong to disregard the feedback from 'false intelligence' gathered by his investigative team as they believe some of his utterances and unsubstantiated conclusions could jeopardize the efforts of the parties target of #4More4Nana come the December general elctions.
Find the full press conference See below:
See Full Wenchi NPP delegates Press conference to refute Kennedy Agyapong's allegations
Source: ENewsGhana.com