Bawumia Pays Courtesy Call on Gonjaland Overlord
The vice president of Ghana Dr. Mahamudu Bawumia on 24th December, 2018 paid a courtesy call on the Gonjaland Overlord , Yagbonwura Tuntumba Bore Essa I at his Damongo palace in the Northern region of Ghana. The meeting was with respect to upcoming referendum to be held on 27th December, 2018 for the formation of new regions in some portions of the northern,Volta and Brong Ahafo region. The proposed region in the Gonjaland area is the Savanna region of which is the main locus for Dr. Bawumia's Visit to Yagbonwura Tuntumba Bore Essa I.
During the meeting the vice president gave his word to the Yagbonwura of his goverment's relentless commitment to entrenching democracy at the grassroots. He butressed the govertment's  commitment to democracy by citing Justice Brobbey Commission set up to evaluate the petitions for new regions and make apt recommendations.
The occasion was marked by a durbar attended by thousands of people within the vicinity and surrounding towns and villages in the Gonjaland.
Also the Overlord of the Gonjaland, Yagbonwura Tuntumba Bore Essa I on behalf of his his people  gave his assurance to to the vice president of Ghana, that he will do all within his power to convince the populace under his jurisdiction to exercise their franchise in this referendum. He also pledged his commitment to ensure a massive voters turn out during the voting exercise.
Furthermore, Yagbonwura Tuntumba Bore Essa I affirmed his endorsement of the  proposed Savanna region.
Whereas there are mixed reactions to the formation of the proposed new regions, the referendum according to the Ghana electroral commision chair person, Mrs. Jean Adukwei Mensa is expected to go ahead even though there are fresh petitions to the supreme court which seek to place an injunction on the 27th December, 2018 as referendum. Previous attempts have been squashed by the supreme court.
Mahamudu Bawumia at Yagbonwura Tuntumba Bore Ess I Palace
Akuffo Addo Is The Most Corrupt President In The History Of Ghana – A Plus Alleges
Mr. Kwame Asare Obeng popularly known in entertainment and social media as A Plus has descended heavily on the first gentleman of the land, president NANA ADDO DANKWA AKUFFO ADDO with no fear or favour.
He alleges the incumbent government govern has performed way below expectation with respect to campaign promises that led to a landslide victory over main opposition party, National Democratic Congress(NDC) in 2016.
A Plus angrily admonished Ghanaian politicians to be very careful, because the country folks are very angry and look very scary moving forward.
Kwame, however, focussed his post on his gross disappointment in president NANA ADDO DANKWA AKUFFO ADDO  where he expressed his regret for leading the campaign in 2016 for Akffuo Addo to assume power in 2017.
Join our WhatsApp Group to get notified when LATEST NEWS IN GHANA & JOBS IN GHANA are posted. Click Here to Join EnewsGhana Website WhatsApp Group
See excerpts of his post below;
I wished politicians speedy recovery in my previous post and almost everyone commenting is angry that I did. Ghanaian politicians must be careful. The people are very angry. It doesn't look good. One day the people will rise up against you. It is getting scary by the minute.

But you see, I blame Nana Addo. He is the cause of the mistrust in Ghana's political landscape today. He was our last hope. Ghanaians trusted him and gave him their full support but he is worse than his predecessors. He has failed so much that just after 4 years of winning with about a million votes he has to bring his own electoral commissioner and change the voter's register and send military who could not protect our environment in the galamsey fight to the Volta Region before he can win again. He is the reason why people have developed so much hatred for politicians. If you can't trust Nana who can you trust?

Now he has turned into an evening news presenter. Everyday, "Fellow Ghanaians, good evening, welcome to the evening news. My name is Nana, I'm here with my co-presenter, my beautiful Rebecca. Now the news at 9." – GBC corona correspondent.

As for Ghana all it takes is to speak good English and the people will be like awwwww!!! Even Junior Agogo was once our best striker. Tweaaaa!!!

In 2016 Nana Addo was very happy when I asked how the National Organizer of the NDC, former teacher Kofi Adams got his wealth from. But he Nana was at Eugene Arhin's baby naming ceremony. He Nana is aware what his people are grabbing and amassing. This is 2018, let me also ask you Nana, where do your boys get all the money from?Nana Addo is a very dishonest man. I've said it!!! Enough of his people his people. It's him!!!"
Source: EnewsGhana.com
5 Reasons Why Ghanaians Must Vote Against Nana Akufo Addo In The 2020 Election
Former President, John Dramani Mahama is staging a comeback as the flagbearer of the biggest opposition party, the National Democratic Congress.
The fine gentleman was historically kicked out of power in his first term as the president of Ghana when the then opposition leader, Nana Akufo Addo won in a landslide victory in the 2016 election.
Barring any unforeseen circumstances as Covid-19 still lurks in the shadows, Ghana will head to the polls in December this year. It's obvious the Nana Akufo led government has failed Ghanaians in translating all the promises they made before they assumed power.
Join our Telegram Group to get notified when LATEST NEWS IN GHANA & JOBS IN GHANA are posted. Click Here to Join EnewsGhana Website Telegram Group
Despite the good manner the President has managed the Covid-19 situation in Ghana and scoring high marks on the political scoresheet, Nana Akufo still remains unpopular and we think that gives his closest rival, John Dramani Mahama the edge.
Invariably, NanaAkufo Addo's failings has reinforced why John Dramani Mahama should be the next option in the next election.
1. Hardship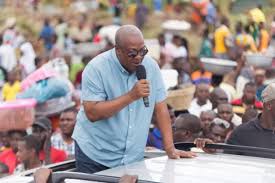 READ ALSO; Voters' ID Registration On Hold In Ketu South As Registration Kits Stopped Working (Watch)
The hardship under Nana Akufo Addo has been very unbearable. The cost of living keeps soaring while the cedi continue to lose its value against the major foreign currencies. There's no money in the system and people are struggling to eat three times daily.
2. Corruption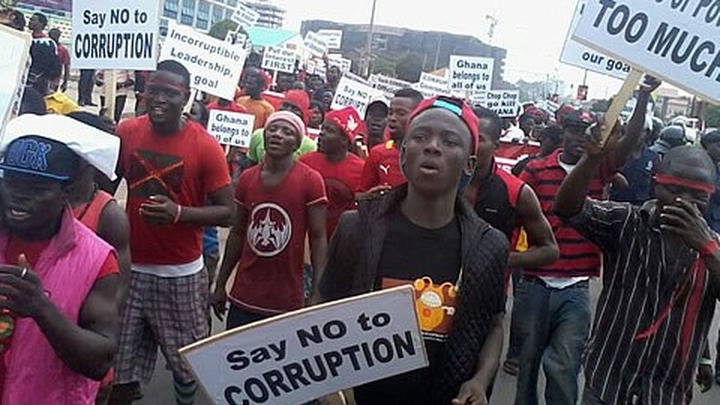 The embezzlement of public funds by civil servants and government officials in Ghana seems to have reached an all-time high and the canker has pervaded the fabric of public sector institutions, posing grave repercussions for the socio-economic growth of the country. The current administration has not found any financial malfeasance after conducting investigations into the various projects initiated by the past government.
3. Intimidation under NPP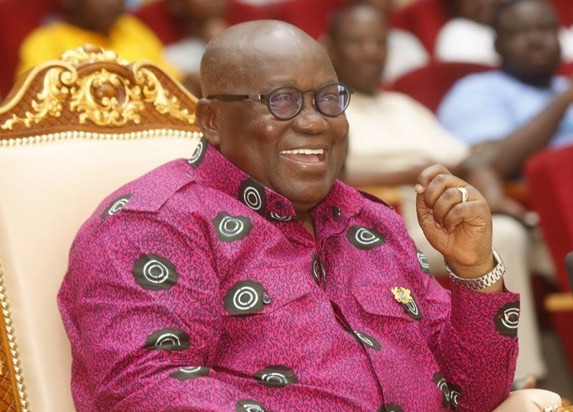 There's no doubt about this- under the current administration, people are freely insulted and intimidated if they speak against Nana Akufo Addo and his government. There have also been high profile killings that have not been solved.
The gruesome murder of investigative journalist Hussein Ahmed-Suale, the harassment and intimidation of journalists like former Joy FM employee Manesseh Azuri, Star FM's Edward Adeti, Radio XYZ's Kwame Minka etc., as well as the Gestapo shutdown of Radio Gold, Radio XYZ and other media organisations is an intimidating and silencing political.opposition.
4. Elephant Sized Government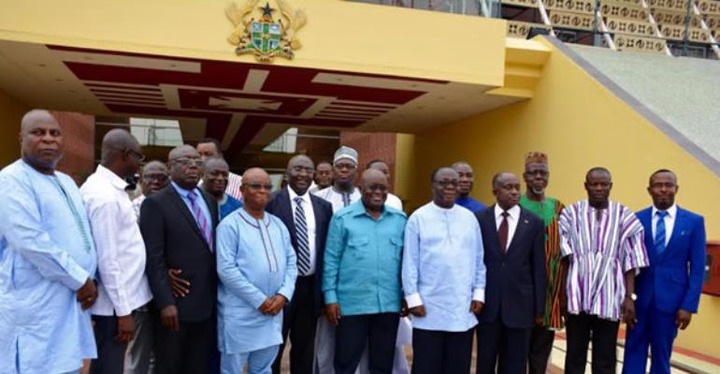 READ ALSO; The President Must Protect The Auditor General Rather Than Remove Him Indirectly
Nana Akufo Addo's ministerial cabinet is unprecedented in the political history of Ghana. There's a total of 110 ministerial appointments. As you can imagine, this will invariably promote corruption.
5. Cedi not performing well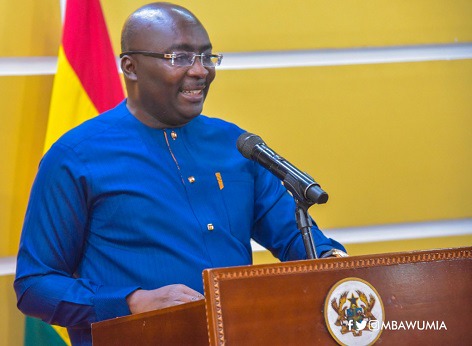 Dr Mahamudu Bawumia touts himself as an economic guru who haunted John Dramani Mahama and the late Kwesi Ammissah Arthur with his so-called '170 questions' about the economy after a lecture on the state of the economy. However, since the assumption of office, the cedi has been depreciating at an alarming rate yet Bawumia seems to be clueless about how to salvage the situation.
READ ALSO; Imagine Mahama Had Asked Chief Justice, Georgina Wood To proceed On Leave By Force