18 Reasons Why Ghanaians Should Vote For John Dramani Mahama In The 2020 Election
Prior to the ravaging coronavirus pandemic, the pendulum of good favour was swinging in the favour of former President and leader of the biggest opposition party in the country, John Dramani Mahama.
However, Nana Akufo Addo's carelessness in taking pragmatic measures in dealing with Covid-19 even before the country recorded its first case and how he has cunningly redeemed himself with measures to curb it after it started spreading in Ghana means John Dramani Mahama has a lot to do if he wants to return to power.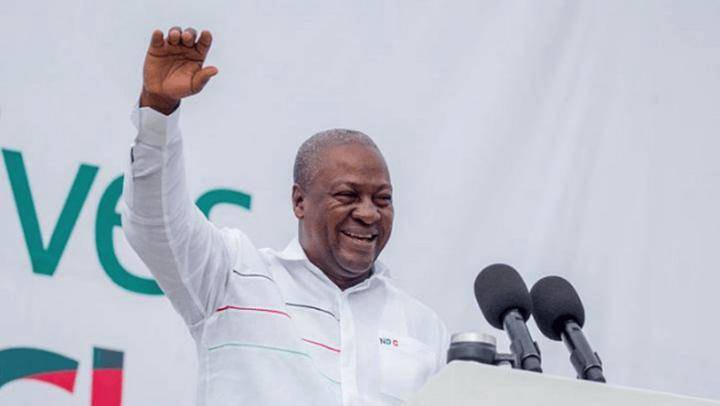 The subtle campaign strategies Nana Akufo Addo and his ruling government has been transmitting through the Covid-19 Presidential Speech to the nation and the fact restrictions have prevented other political parties from holding rallies and doing vigorous campaign has given the NDC a tall mountain to climb, but there's a glimmer of hope as this article will soon point out.
Join our Telegram Group to get notified when LATEST NEWS IN GHANA & JOBS IN GHANA are posted. Click Here to Join EnewsGhana Website Telegram Group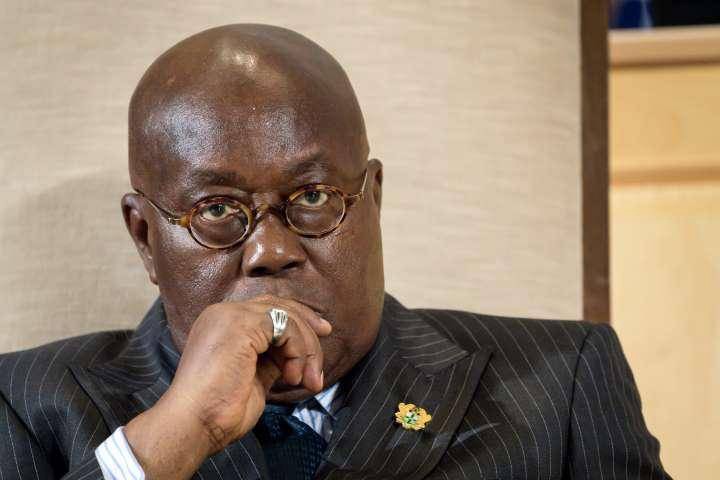 Recently, the National Communication Officer of the NDC, Sammy Gyamfi outlined some key factors that could turn the fortunes of the country around if Ghanaians vote for John Dramani Mahama. These salient points we believe represent the 18 core reasons why Ghanaians should vote for the NDC leader, given the abysmal performance of the NPP.
So here's why you must vote for John Dramani Mahama more than ever. The NDC says they will;
1. Pay all customers of the collapsed financial institutions whose monies are locked-up in full and restore indigenous Ghanaian participation in the financial sector.
2. Reduce the size of government by at least forty (40) ministers to reduce government expenditure and channel those resources into the productive sectors of the economy for the benefit of Ghanaians.
3. Provide free Technical and Vocational Education (TVET) from the second cycle to Tertiary level to build the human resource base of the nation for industrial development, entrepreneurship and job creation.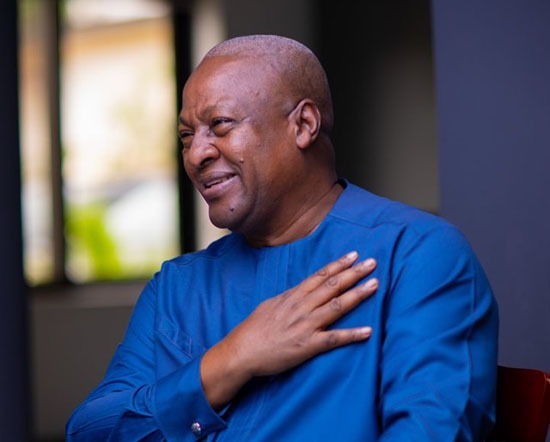 4. Institute a National Apprenticeship Program in line with his vision of rapid industrialization and job creation for the country.
5. Scrap the 50% increment in the Communication Service Tax to reduce the cost of telephoning and data. This will reduce the cost of living and the cost of doing business in the country.
6. Construct a regional hospital for each of the six (6) newly-created regions and the Western Region to improve access to quality and efficient health care delivery.
7. Provide districts without hospitals with fully-equipped modern health facilities.
Join our Telegram Group to get notified when LATEST NEWS IN GHANA & JOBS IN GHANA are posted. Click Here to Join EnewsGhana Website Telegram Group
8. Take healthcare to the doorsteps of the people by building a first of its kind "Onipa Nua" Hospital Ship and deploy it to provide medical services to the inaccessible riverine and fishing communities on the inland Volta waterways.
Additionally, the next Mahama government will rehabilitate the "Onuador" mobile vans that have been abandoned by the Akufo-Addo government and procure more, to provide medical outreach services in underserved and hard to reach areas in all the 16 regions of the country.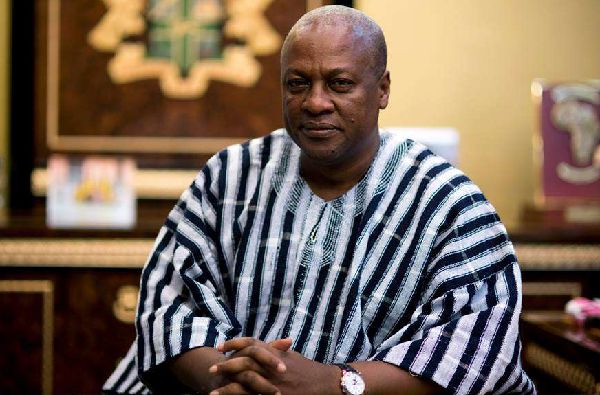 9. Construct two (2) new international-standard Infectious Diseases Centers and two (2) additional international research centers.
10. Abolish the dreaded double-track system of secondary education through an emergency and massive infrastructure drive. This will ensure a conducive environment and one-track qualitative learning experience for SHS students.
11. Establish University Campuses in each of the six (6) newly-created regions.
12. Abolish the mandatory national service and obnoxious licensure exams for teacher trainees and restore the automatic employment of teacher trainee graduates. Let me state unequivocally that no teacher trainee graduate will be denied posting or employment under the next Mahama government.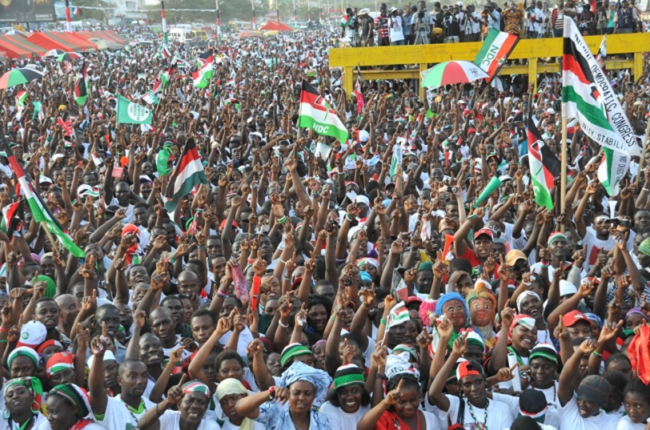 READ ALSO; Questions, More Questions; But Who Is In Charge Of The Ongoing Lawlessness In Ghana?
Additionally, the promotion and welfare of teachers will be prioritized by the next Mahama government.
13. Restore the automatic employment of Nursing Trainee graduates. Again let me state unequivocally, that no nursing trainee graduate will be denied posting or employment under the next Mahama government.
14. Restore the distribution of free cocoa fertilizer and chemicals to cocoa farmers to boost cocoa yield and improve the welfare of cocoa farmers.
15. Complete the Eastern Corridor roads, dualize the Aflao, Cape Coast and Kumasi roads among others.
16. Complete all abandoned or uncompleted hospital and health projects, educational projects, road projects and other infrastructural projects in the country.
17. Punish corruption and end the practice of nepotism.
Join our Telegram Group to get notified when LATEST NEWS IN GHANA & JOBS IN GHANA are posted. Click Here to Join EnewsGhana Website Telegram Group
18. Train, remunerate and empower assembly members to be responsible for the local level registration of births and deaths in their electoral areas, to improve the national population register.
READ ALSO; Defeated Aspirant Collect Back Bicycles From 'Mafia' Delegates In Assin North l
Akuffo Addo Is The Most Corrupt President In The History Of Ghana – A Plus Alleges
Mr. Kwame Asare Obeng popularly known in entertainment and social media as A Plus has descended heavily on the first gentleman of the land, president NANA ADDO DANKWA AKUFFO ADDO with no fear or favour.
He alleges the incumbent government govern has performed way below expectation with respect to campaign promises that led to a landslide victory over main opposition party, National Democratic Congress(NDC) in 2016.
A Plus angrily admonished Ghanaian politicians to be very careful, because the country folks are very angry and look very scary moving forward.
Kwame, however, focussed his post on his gross disappointment in president NANA ADDO DANKWA AKUFFO ADDO  where he expressed his regret for leading the campaign in 2016 for Akffuo Addo to assume power in 2017.
Join our WhatsApp Group to get notified when LATEST NEWS IN GHANA & JOBS IN GHANA are posted. Click Here to Join EnewsGhana Website WhatsApp Group
See excerpts of his post below;
I wished politicians speedy recovery in my previous post and almost everyone commenting is angry that I did. Ghanaian politicians must be careful. The people are very angry. It doesn't look good. One day the people will rise up against you. It is getting scary by the minute.

But you see, I blame Nana Addo. He is the cause of the mistrust in Ghana's political landscape today. He was our last hope. Ghanaians trusted him and gave him their full support but he is worse than his predecessors. He has failed so much that just after 4 years of winning with about a million votes he has to bring his own electoral commissioner and change the voter's register and send military who could not protect our environment in the galamsey fight to the Volta Region before he can win again. He is the reason why people have developed so much hatred for politicians. If you can't trust Nana who can you trust?

Now he has turned into an evening news presenter. Everyday, "Fellow Ghanaians, good evening, welcome to the evening news. My name is Nana, I'm here with my co-presenter, my beautiful Rebecca. Now the news at 9." – GBC corona correspondent.

As for Ghana all it takes is to speak good English and the people will be like awwwww!!! Even Junior Agogo was once our best striker. Tweaaaa!!!

In 2016 Nana Addo was very happy when I asked how the National Organizer of the NDC, former teacher Kofi Adams got his wealth from. But he Nana was at Eugene Arhin's baby naming ceremony. He Nana is aware what his people are grabbing and amassing. This is 2018, let me also ask you Nana, where do your boys get all the money from?Nana Addo is a very dishonest man. I've said it!!! Enough of his people his people. It's him!!!"
Source: EnewsGhana.com
5 Reasons Why Ghanaians Must Vote Against Nana Akufo Addo In The 2020 Election
Former President, John Dramani Mahama is staging a comeback as the flagbearer of the biggest opposition party, the National Democratic Congress.
The fine gentleman was historically kicked out of power in his first term as the president of Ghana when the then opposition leader, Nana Akufo Addo won in a landslide victory in the 2016 election.
Barring any unforeseen circumstances as Covid-19 still lurks in the shadows, Ghana will head to the polls in December this year. It's obvious the Nana Akufo led government has failed Ghanaians in translating all the promises they made before they assumed power.
Join our Telegram Group to get notified when LATEST NEWS IN GHANA & JOBS IN GHANA are posted. Click Here to Join EnewsGhana Website Telegram Group
Despite the good manner the President has managed the Covid-19 situation in Ghana and scoring high marks on the political scoresheet, Nana Akufo still remains unpopular and we think that gives his closest rival, John Dramani Mahama the edge.
Invariably, NanaAkufo Addo's failings has reinforced why John Dramani Mahama should be the next option in the next election.
1. Hardship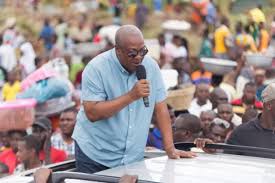 READ ALSO; Voters' ID Registration On Hold In Ketu South As Registration Kits Stopped Working (Watch)
The hardship under Nana Akufo Addo has been very unbearable. The cost of living keeps soaring while the cedi continue to lose its value against the major foreign currencies. There's no money in the system and people are struggling to eat three times daily.
2. Corruption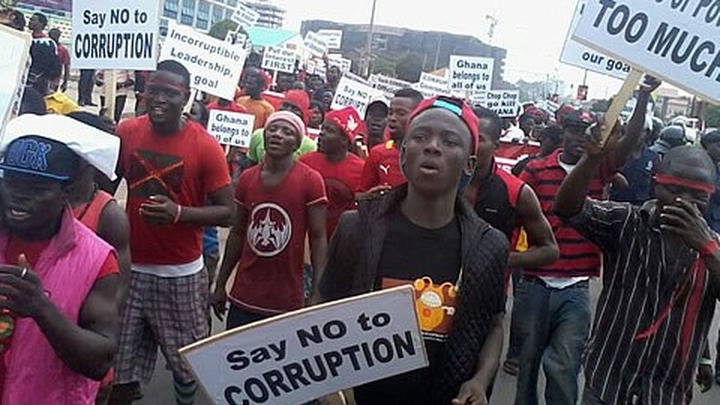 The embezzlement of public funds by civil servants and government officials in Ghana seems to have reached an all-time high and the canker has pervaded the fabric of public sector institutions, posing grave repercussions for the socio-economic growth of the country. The current administration has not found any financial malfeasance after conducting investigations into the various projects initiated by the past government.
3. Intimidation under NPP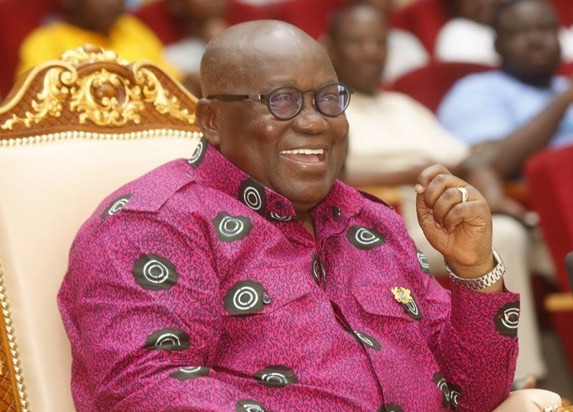 There's no doubt about this- under the current administration, people are freely insulted and intimidated if they speak against Nana Akufo Addo and his government. There have also been high profile killings that have not been solved.
The gruesome murder of investigative journalist Hussein Ahmed-Suale, the harassment and intimidation of journalists like former Joy FM employee Manesseh Azuri, Star FM's Edward Adeti, Radio XYZ's Kwame Minka etc., as well as the Gestapo shutdown of Radio Gold, Radio XYZ and other media organisations is an intimidating and silencing political.opposition.
4. Elephant Sized Government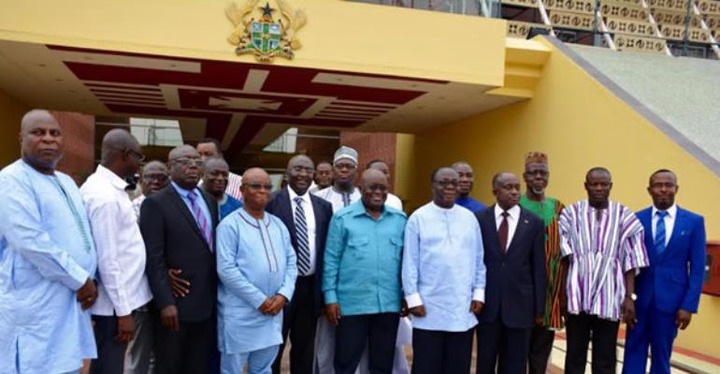 READ ALSO; The President Must Protect The Auditor General Rather Than Remove Him Indirectly
Nana Akufo Addo's ministerial cabinet is unprecedented in the political history of Ghana. There's a total of 110 ministerial appointments. As you can imagine, this will invariably promote corruption.
5. Cedi not performing well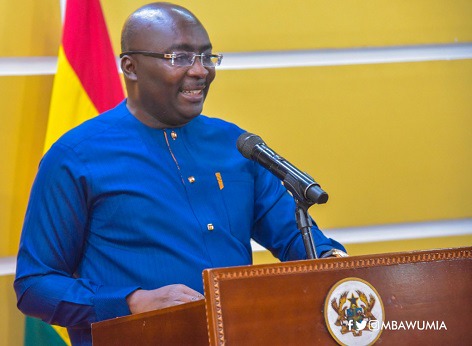 Dr Mahamudu Bawumia touts himself as an economic guru who haunted John Dramani Mahama and the late Kwesi Ammissah Arthur with his so-called '170 questions' about the economy after a lecture on the state of the economy. However, since the assumption of office, the cedi has been depreciating at an alarming rate yet Bawumia seems to be clueless about how to salvage the situation.
READ ALSO; Imagine Mahama Had Asked Chief Justice, Georgina Wood To proceed On Leave By Force