Tijaaniyyah Sufi Islam – A Perspective
The Tijaaniyah muslim sect which is based on the tenets of Sufism is one of the largest religious sects in Ghana and Africa as a whole. It is widely practised worldwide. However the concept of Sufism which the Tijaaniyah strongly upholds is often misunderstood or unappreciated to say the least.
It is against this background that  Brother Al-Amin Al-Hassan(Image Inset: Al-Amin Al-Hassan (left)  with Sheikh Abdul Malik Ibrahim Niass (right), son of Sheikh Ibrahim Niass of Kaolack) expounds the concept of Tijaaniyah Sufi Islam.
Sufism itself is an Islamic mysticism that emphasizes introspection and spiritual closeness to God. Sufism is a spiritual dimension which focuses on meditation and chanting sessions (to enable one's heart to open).
The Tijaaniyah Sufi  order forms part of other Sufi orders globally, all generally premised on the values of:
1: Istigfaar(seeking forgiveness from Allah)
2: Swalaatu alaa Nabbiyi(blessing the name of the Prophet)
3: Laa ilaaha illah Llaaha(reaffirming Allah's oneness)
These values are all grounded in ahaadith and the Quran. But why they resonate with Sufism is that they are done as litanies (awraad) in dedicated committed forms.
Sheikh Ahmad Tijaani (RTA) described Sufism as carrying out the Divine command and avoiding that which has been prohibited externally and internally with regards to what pleases Allah.
Clearly, this is achieved through azkaar (remembrances) and awraad(litanies).
For earthly benefits, well, it should be understood that Sufism is a sort of 'overtime' type of servitude. It is done in addition to a Sufi's Islamic religious obligations.
Benefits include that, by understanding and achieving closeness to God one loses the earthly focus and rigidity in faith. Sufi's are generally content and tolerant of views.
As a brotherhood, there's a great sense of community among Sufis, as they seek to help one another and extend service to communities in which they live.
Religiously, Tijaaniya is completely in conformance with Shari'a Muhammadiyyah; anything more is not. So adherents of Tijaaniya Sufi Islam are the first to subscribe to Shari'a Muhamadiyyah, as Mawlaanaa Sheikh Tijaani himself declared: if you hear something from me measure it against Shari'a. Anything in conformity, use it; anything at variance, ignore it( paraphrased).
Commitment to daily litanies and remembrances (zikir) of Allah give benefits in being close to Allah; the continual search for self and Allah leads to upholding Islamic values and hence, better as a Muslim.
Sufis, with continuous incantation of Istigfaar(penitence) are better positioned to gain Allah's forgiveness.
Reciting Swalaat to the prophet in Sufism is seen as Allah's commamd (Quran, 33:56) especially in the Tijaaniya order. How else to benefit than do exactly in multi folds that which Allah has commanded, and doing it as a lifelong commitment in the view that, as human, you can't count your sins, and so your seeking of forgiveness must be perpetual.
As for what Sufis aspire in the hereafter, they generally reserve that to Allah. If they seek closeness to Him and He grants it, He surely won't forget them here and on the day of judgment. That's why Sufi practices are over and above prescribed routines.
Allah knows best, and and may He grant us further appreciation of His knowledge.
Article Submitted By: Brother Al-Amin Al-Hassan – (Bradford – UK)
Rejecting A Guy's Proposal Because He Is Short Is Racism – Ghanaian Men Protest
The fight against racial injustice has been ensuing since time. The fight has heightened after the broad daylight killing of an African American, George Floyd last week by a white police officer during his arrest over an alleged forged $20 note by Derek Chauvin.
In the US, UK, and elsewhere in Europe, many have taken that fight from social media to the streets making their voices heard through protests with some turning violent.
Here in Ghana, some concerned citizens have also joined the fray.
Join our WhatsApp Group 2 to get notified when new Job Vacancies in Ghana are posted. Click Here to Join Our Jobs in Ghana Website WhatsApp Group 2
With what started as a mere protest on Twitter with the hashtag, #GhAgainstRacism, many have trooped onto some major streets in Accra to also make their voices heard.
As the protest unfolds, some men have decided to use the opportunity to voice out their reservations about they are treated by some Ghanaian women.
READ ALSO; (Photos) Meet The Beautiful Wife And Children Of Late UTV's Kwadwo Wiafe Who He Has Left Behind
According to them, racism comes in many forms in the world, and here in Ghana, when a guy proposes to a lady the lady rejects him, she's being racist hence the act needs to be frowned on just as the rest.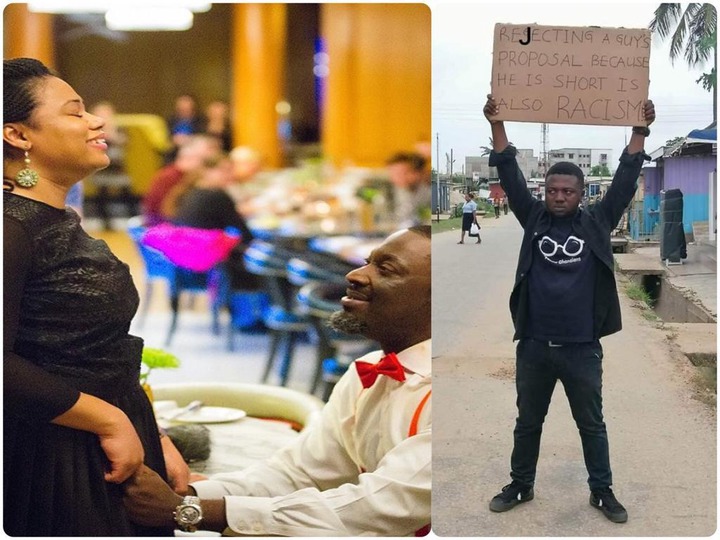 Taking to the streets of Accra with placards, they wrote;
"Rejecting A Guy's Proposal Because He Is Short Is Racism" #GhAgainstRacism
"Whatever affects one directly, affects all indirectly." – Martin Luther King Jr. #GhAgainstRacism
See some of the photos and tweets below;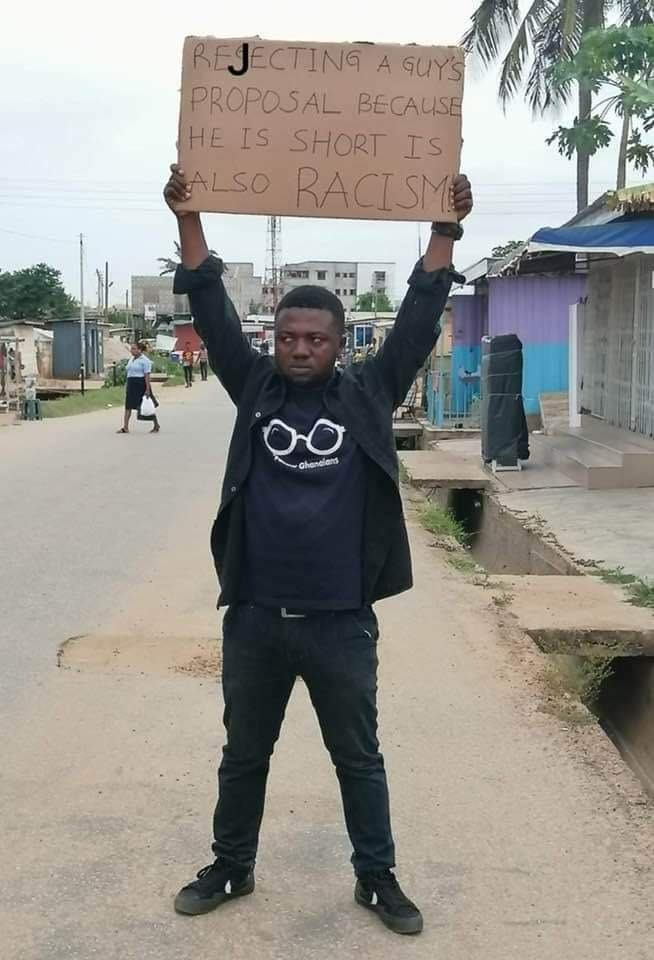 Dear ladies, please be fair to Kwabena Wan and associates. #GhAgainstRacism pic.twitter.com/xdLFnP7GBE

— Fiifi Yeboah (@thisisfiifi) June 5, 2020
Do you think they are right to demand justice for being rejected for being short? Kindly leave your comment below.
Source: ENewsGhana.com
List Of All The Pastors Who Have Gone To Kennedy Agyapong To Apologise
Finally, this group of pastors who have stepped on the toes of Kennedy Agyapong has gone to him to apologize.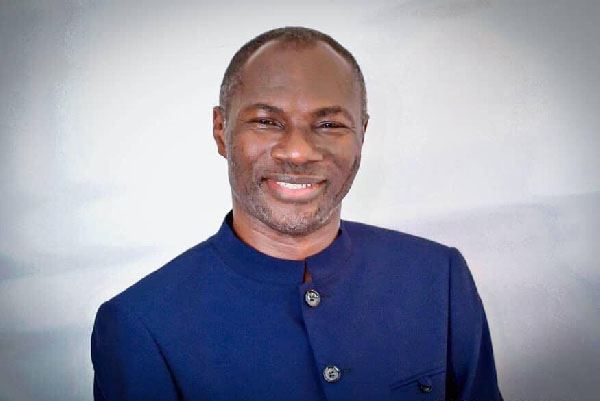 Prophet Emmanuel Badu Kobi born. The Founder and General overseer of Glorious Wave Church International, President of Kingdom Bible College, Emmanuel Kobi Ministries, and the author of several publications and books.
Not too long ago, the Assin Central MP Hon. Kennedy Agyapong made shocking revelations about Prophet Emmanuel Badu Kobi. He said the self-acclaimed man of God is a ritualist.
And to this he as evidence of him performing rituals in his Church. He added that Badu Kobi also killed one of his associate Pastors.
This and many more revelations led Prophet Emmanuel Badu Kobi to come and beg me in my house said, Hon. Kennedy Agyapong.
Join our WhatsApp Group 2 to get notified when new Job Vacancies in Ghana are posted. Click Here to Join Our Jobs in Ghana Website WhatsApp Group 2
Mr. Hammond Love, the ex-husband of Christiana Love. And popularly known as Pastor love has been on the screens of Net2 TV following the revelation about his evil deeds as a Pastor.
However, the Assin north member of Parliament Hon. Kennedy Agyapong on the Hot seat of Net2 TV revealed that Mr. Hammond Love as know as Pastor love has channeled his apology through his friend in the USA.
Hon. Kennedy Agyapong added that his friend in the US called him and detailed to him how Pastor love has run to him to apologize on his behalf. Pastor referring his apology said that all the evil deeds that have been said about him is true.
The founder and leader of Jericho miracle Church international Prophet Naakwaa Isaac and Popularly known by his congregants as Chairman General. Who was on the screens of Net2 TV recently for selling Verna mineral water, ointments, candles, and oils as miracle items.
READ ALSO; Ghanaians React To Baby Bump Photos Of Ghanaian Lesbian Couple
Nonetheless, The Assin North MP Hon. Kennedy Agyapong announced on Net 2 TV that Prophet Nakwaa Issac has run to Danquah Smith who is my brother with tears and apologizes. Of which the self-acclaimed man of God wants Danquah Smith to beg Hon. Kennedy Agyapong on his behalf.
The Assin North MP narrating how the self-acclaimed man of God rendered his apology to his brother. Prophet Naakwaa Isaac on his knees and in tears begged and said that if his Church collapse he will die.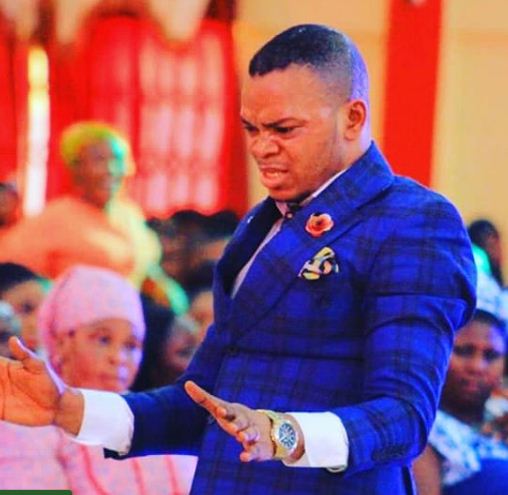 Bishop Daniel Obinim the leader and founder of the international Gospel way Church who has been on top of Kennedy Agyapong's list following his fake miracles and evil acts.
However, the Assin North MP said that Obinim has channeled his apology in different ways but he won't accept it until he brings him down.
Hon Kennedy Agyapong yesterday added that six more men of God have come to Apologise to him. But that wouldn't stop him from revealing their evil deeds until they repent.
To this, the Assin Central MP said there are six another 2 men of God who have come to beg him and he will bring them out soon.