List Of All The Pastors Who Have Gone To Kennedy Agyapong To Apologise
Finally, this group of pastors who have stepped on the toes of Kennedy Agyapong has gone to him to apologize.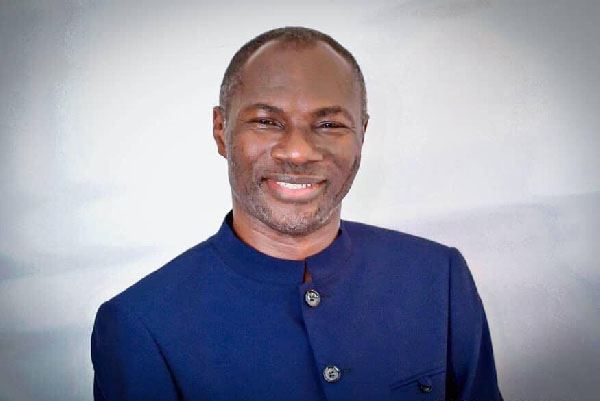 Prophet Emmanuel Badu Kobi born. The Founder and General overseer of Glorious Wave Church International, President of Kingdom Bible College, Emmanuel Kobi Ministries, and the author of several publications and books.
Not too long ago, the Assin Central MP Hon. Kennedy Agyapong made shocking revelations about Prophet Emmanuel Badu Kobi. He said the self-acclaimed man of God is a ritualist.
And to this he as evidence of him performing rituals in his Church. He added that Badu Kobi also killed one of his associate Pastors.
This and many more revelations led Prophet Emmanuel Badu Kobi to come and beg me in my house said, Hon. Kennedy Agyapong.
Join our WhatsApp Group 2 to get notified when new Job Vacancies in Ghana are posted. Click Here to Join Our Jobs in Ghana Website WhatsApp Group 2
Mr. Hammond Love, the ex-husband of Christiana Love. And popularly known as Pastor love has been on the screens of Net2 TV following the revelation about his evil deeds as a Pastor.
However, the Assin north member of Parliament Hon. Kennedy Agyapong on the Hot seat of Net2 TV revealed that Mr. Hammond Love as know as Pastor love has channeled his apology through his friend in the USA.
Hon. Kennedy Agyapong added that his friend in the US called him and detailed to him how Pastor love has run to him to apologize on his behalf. Pastor referring his apology said that all the evil deeds that have been said about him is true.
The founder and leader of Jericho miracle Church international Prophet Naakwaa Isaac and Popularly known by his congregants as Chairman General. Who was on the screens of Net2 TV recently for selling Verna mineral water, ointments, candles, and oils as miracle items.
READ ALSO; Ghanaians React To Baby Bump Photos Of Ghanaian Lesbian Couple
Nonetheless, The Assin North MP Hon. Kennedy Agyapong announced on Net 2 TV that Prophet Nakwaa Issac has run to Danquah Smith who is my brother with tears and apologizes. Of which the self-acclaimed man of God wants Danquah Smith to beg Hon. Kennedy Agyapong on his behalf.
The Assin North MP narrating how the self-acclaimed man of God rendered his apology to his brother. Prophet Naakwaa Isaac on his knees and in tears begged and said that if his Church collapse he will die.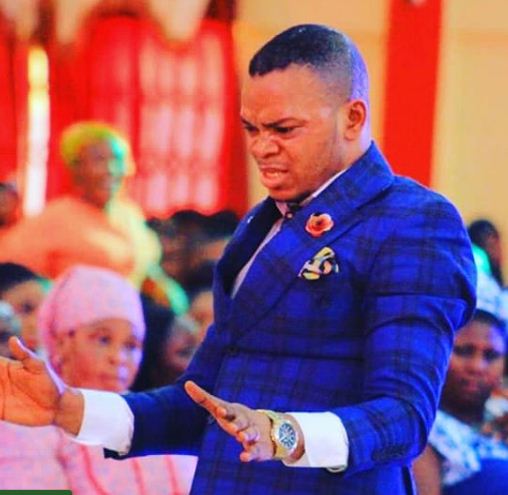 Bishop Daniel Obinim the leader and founder of the international Gospel way Church who has been on top of Kennedy Agyapong's list following his fake miracles and evil acts.
However, the Assin North MP said that Obinim has channeled his apology in different ways but he won't accept it until he brings him down.
Hon Kennedy Agyapong yesterday added that six more men of God have come to Apologise to him. But that wouldn't stop him from revealing their evil deeds until they repent.
To this, the Assin Central MP said there are six another 2 men of God who have come to beg him and he will bring them out soon.
Video: FDA Boss spotted in Anas Aremeyaw Anas Latest Exposé
(Video) Sammy Gyamfi, Spio-Garbrah, Adongo et al Clash With Security At Tema port
It was a chaotic situation at the long room and revenue unit of the Tema port following the visit of some NDC officials including National Communications Officer Sammy Gyamfi, former Minister for Trade and Industry Ekwow Spio-Garbrah and Bolgatanga Central Member of Parliament Isaac Adongo.
The purpose of their visit was to ascertain the difficulties with the newly introduced Integrated Custom Management System (ICUM), also referred to as UNIPASS.
Join our WhatsApp Group 3 to get notified when new Job Vacancies in Ghana are posted. Click Here to Join Our Jobs in Ghana Website WhatsApp Group 3
Since the introduction of this new port-clearing system, which processes documents and payments through one window and intended to depart from the previous system where valuation and classification and risk management and payment were handled by different entities, there has been controversies regarding its efficiency.
Freight forwarders in particular have complained about some difficulties with the new system.
Some say they are either unable to clear their goods or are unable to clear the goods in good time.
Upon arrival at the long room, Sammy Gyamfi addressed the press on the contingent's mission and proceeded to introduce members.
READ ALSO; Questions, More Questions; But Who Is In Charge Of The Ongoing Lawlessness In Ghana?
"We came here to engage with the stakeholders and to better understand what the challenges are," Sammy Gyamfi told journalists.
"We came here to see for ourselves whether the UNIPASS system is working smoothly or it is not working at all."
Not long into the address, security men stormed the place and asked them to leave, causing a momentary melee.
The team was compelled to move out of the long room to continue with their address.
READ ALSO; You hold primaries but act as if churches are COVID-19 distribution centres – Bishop Charles Agyinasare
Watch the video below;
READ ALSO; 18 Reasons Why Ghanaians Should Vote For John Dramani Mahama In The 2020 Election