I never took clothing allowance – Former GEPA Deputy CEO responds
I never took clothing allowance – Former GEPA Deputy CEO responds
A former government appointee has described as outrageous, allegations that he still took clothing allowance months after he was sacked.
Deputy CEO of Ghana Export Promotion Authority (GEPA) Akilu Sayibu insists, he made his account available to auditors to prove he never received the allowance.
Not even while he was in office for 13 months. The allegation of pocketing underserved clothing allowance was contained in the 2018 Auditor-General's Report on some specialised state institutions.
The report said the former appointee received ?10,400 between June and December 2018 which should be refunded.
In default, the report warned of surcharges if the deputy CEO failed to refund the unearned clothing allowances. Also implicated in keeping the monies, was another deputy GEPA CEO, Eric Amoako Twum.
Mr. Sayibu, however, rejected the allegation and noted in a statement that he had explained his side of the story when it was brought to his notice during auditing.
The ex-deputy CEO who was sacked in June 2018 expressed surprise that his response was not captured in the Auditor-General's report.
The former government appointee also rejected the auditor's claim, he was keeping an official laptop and had not returned it or exercised the option of paying for it.
According to him, he opted to keep it and wrote that the amount be deducted from his terminal benefits.
The cost of the Apple Macbook Pro Laptop was ?16,450.
He said he had written to the Auditor-General concerning these allegations which he asked the public to ignore.
Source: Myjoyonline.com
Rejecting A Guy's Proposal Because He Is Short Is Racism – Ghanaian Men Protest
The fight against racial injustice has been ensuing since time. The fight has heightened after the broad daylight killing of an African American, George Floyd last week by a white police officer during his arrest over an alleged forged $20 note by Derek Chauvin.
In the US, UK, and elsewhere in Europe, many have taken that fight from social media to the streets making their voices heard through protests with some turning violent.
Here in Ghana, some concerned citizens have also joined the fray.
Join our WhatsApp Group 2 to get notified when new Job Vacancies in Ghana are posted. Click Here to Join Our Jobs in Ghana Website WhatsApp Group 2
With what started as a mere protest on Twitter with the hashtag, #GhAgainstRacism, many have trooped onto some major streets in Accra to also make their voices heard.
As the protest unfolds, some men have decided to use the opportunity to voice out their reservations about they are treated by some Ghanaian women.
READ ALSO; (Photos) Meet The Beautiful Wife And Children Of Late UTV's Kwadwo Wiafe Who He Has Left Behind
According to them, racism comes in many forms in the world, and here in Ghana, when a guy proposes to a lady the lady rejects him, she's being racist hence the act needs to be frowned on just as the rest.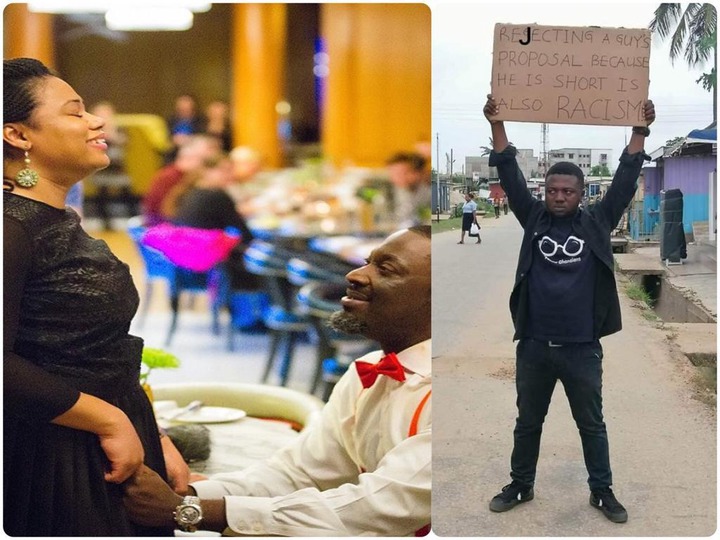 Taking to the streets of Accra with placards, they wrote;
"Rejecting A Guy's Proposal Because He Is Short Is Racism" #GhAgainstRacism
"Whatever affects one directly, affects all indirectly." – Martin Luther King Jr. #GhAgainstRacism
See some of the photos and tweets below;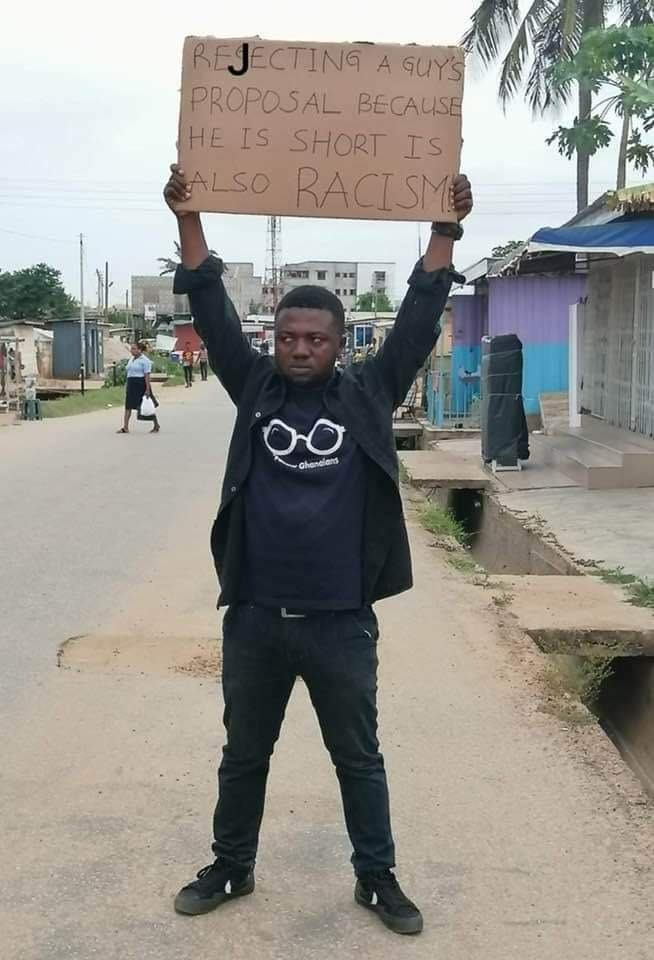 Dear ladies, please be fair to Kwabena Wan and associates. #GhAgainstRacism pic.twitter.com/xdLFnP7GBE

— Fiifi Yeboah (@thisisfiifi) June 5, 2020
Do you think they are right to demand justice for being rejected for being short? Kindly leave your comment below.
Source: ENewsGhana.com
List Of All The Pastors Who Have Gone To Kennedy Agyapong To Apologise
Finally, this group of pastors who have stepped on the toes of Kennedy Agyapong has gone to him to apologize.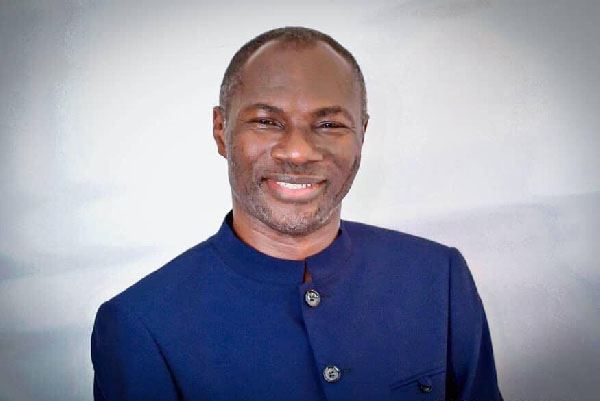 Prophet Emmanuel Badu Kobi born. The Founder and General overseer of Glorious Wave Church International, President of Kingdom Bible College, Emmanuel Kobi Ministries, and the author of several publications and books.
Not too long ago, the Assin Central MP Hon. Kennedy Agyapong made shocking revelations about Prophet Emmanuel Badu Kobi. He said the self-acclaimed man of God is a ritualist.
And to this he as evidence of him performing rituals in his Church. He added that Badu Kobi also killed one of his associate Pastors.
This and many more revelations led Prophet Emmanuel Badu Kobi to come and beg me in my house said, Hon. Kennedy Agyapong.
Join our WhatsApp Group 2 to get notified when new Job Vacancies in Ghana are posted. Click Here to Join Our Jobs in Ghana Website WhatsApp Group 2
Mr. Hammond Love, the ex-husband of Christiana Love. And popularly known as Pastor love has been on the screens of Net2 TV following the revelation about his evil deeds as a Pastor.
However, the Assin north member of Parliament Hon. Kennedy Agyapong on the Hot seat of Net2 TV revealed that Mr. Hammond Love as know as Pastor love has channeled his apology through his friend in the USA.
Hon. Kennedy Agyapong added that his friend in the US called him and detailed to him how Pastor love has run to him to apologize on his behalf. Pastor referring his apology said that all the evil deeds that have been said about him is true.
The founder and leader of Jericho miracle Church international Prophet Naakwaa Isaac and Popularly known by his congregants as Chairman General. Who was on the screens of Net2 TV recently for selling Verna mineral water, ointments, candles, and oils as miracle items.
READ ALSO; Ghanaians React To Baby Bump Photos Of Ghanaian Lesbian Couple
Nonetheless, The Assin North MP Hon. Kennedy Agyapong announced on Net 2 TV that Prophet Nakwaa Issac has run to Danquah Smith who is my brother with tears and apologizes. Of which the self-acclaimed man of God wants Danquah Smith to beg Hon. Kennedy Agyapong on his behalf.
The Assin North MP narrating how the self-acclaimed man of God rendered his apology to his brother. Prophet Naakwaa Isaac on his knees and in tears begged and said that if his Church collapse he will die.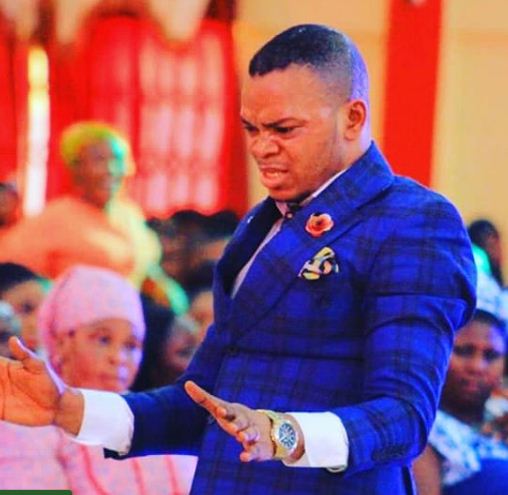 Bishop Daniel Obinim the leader and founder of the international Gospel way Church who has been on top of Kennedy Agyapong's list following his fake miracles and evil acts.
However, the Assin North MP said that Obinim has channeled his apology in different ways but he won't accept it until he brings him down.
Hon Kennedy Agyapong yesterday added that six more men of God have come to Apologise to him. But that wouldn't stop him from revealing their evil deeds until they repent.
To this, the Assin Central MP said there are six another 2 men of God who have come to beg him and he will bring them out soon.