Enti Ghana Eb3y3 Yie Ni? Ghanaians React After Video Of Akufo-Addo's Ambulance Being Used To Carry Cement Went Viral
A video has popped up showing a group of people using one of the vehicles of the National Ambulance Service to carry cement.
In the video sighted by Enewsghana.com, the ambulance, with a green license plate which confirms it is a government vehicle, is seen parked.
The boot is opened while some men, believed to be labourers, carry and pack bags of cement into the vehicle.
It is not known where exactly this happened but the men in the video are heard speaking Twi during their conversation.
Appalled and saddened by the content of the video, Ghanaians lamented how ambulances purchased by the taxpayers' money are now being used for different purposes.
With the criticism and backlash compelled the National Ambulance Service to oozed into the matter and has come out with its findings.
Meanwhile, a press release from NAS explains that a mechanic fixing the minor fault on the vehicle took it for a test run and decided to use it for his private work that involved the packing of the cement.
Adding that the Service Ghana Autogroup Ltd is yet to hand over the ambulance to the National Ambulance Service, it says it want to inform the general public that the ambulance in the viral video is not part of its fleet.
"The Ambulance is still in the custody of Service Ghana Autogroup Ltd and therefore not being used by the paramedics of the National Ambulance Service. It is thus not part of the National Ambulance Service fleet," part of the NAS release reads.
Below is the statement from the National Ambulance Service: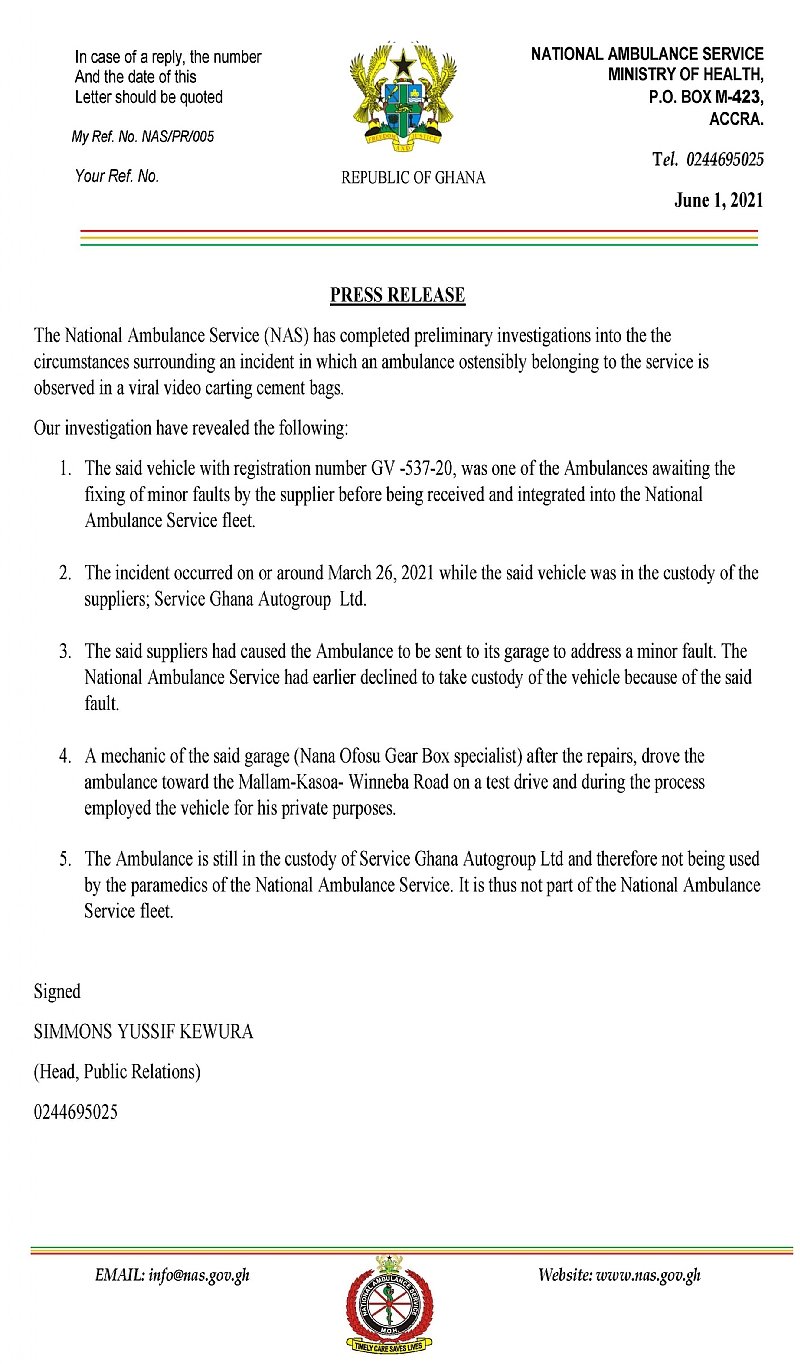 Watch the video below
View this post on Instagram