Photos of Di Asa Lady, Ayisha Who Died From Breast Boil After Showing Her Raw b00bs Hit Online
More photos of Baby Ayisha, the Di Asa tv show contestant who lost her life to a breast boil have surfaced online.
She was one of the contestants of Atinka TV's Di Asa program but was sadly evicted before the final stage of the program.
She went viral and became a major subject of discussion on social media as many users share her photos.
It was sadly reported that Baby Ayisha has died from breast-related complications just a few weeks after flaunting them on social media.
READ ALSO; This Adorable Video Of Baby Maxin Singing For Her Mother, Nana Ama McBrown Will Melt Your Heart
Reports further points out that she underwent surgery to have it removed but because she also had diabetes, she couldn't survive the surgery.
She gave up the ghost on Tuesday, 26th May 2020. Some friends from Facebook including Kobe Akosah, founder of one of the popular Facebook groups paid her family a visit to offer their condolences to them.
We have taken the trouble to dig out some of her photos. See them below;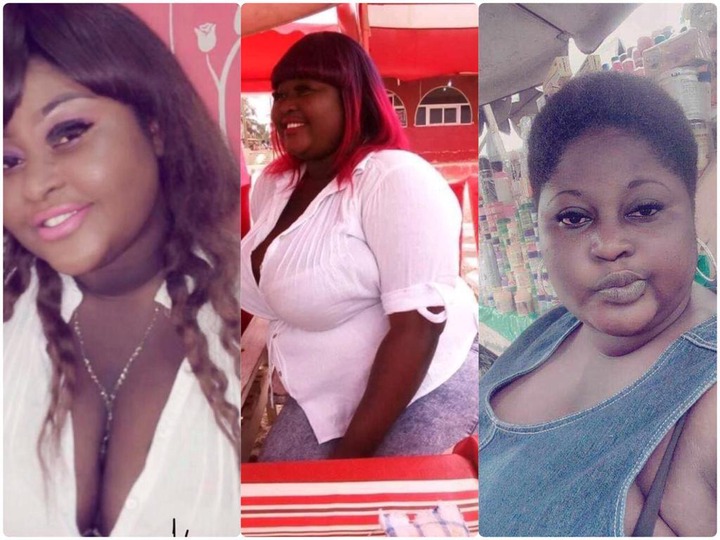 May she rest in peace.
Stonebwoy Fluants Motorbike Prize He Won In A Dancehall Competition In 2010
Celebrated Ghanaian dancehall artiste, Stonebwoy has finally shown the motorbike prize he was given when he was crowned the Dancehall King in the first-ever Dancehall King And Queen Competition.
The competition was held in 2009/10 at Nungua Beach and apparently, Stonebwoy was awarded a Billy Jane motorbike as the winner.
Join our Telegram Group to get notified when LATEST NEWS IN GHANA & JOBS IN GHANA are posted. Click Here to Join EnewsGhana Website Telegram Group
According to Wekumwei, The event aimed at having six acts namely Stonebwoy, Bandana(Shatta Wale), Commander Messiah, Fiifi Selah, Partan, and LinguaKat competing for the Grand title of the Dancehall Champion.
The six acts met and randomly chose their numbers as to the order of performance.  The same was done to select the queen to rep each king.
The queens had to dance for their title where the kings battled by way of performing their own dancehall tunes.
The competition only went to the second round and Stonebwoy Burniton was declared the WINNER and named the "Dancehall King of  2010" received the prize of a motorbike.
READ ALSO; I Know Why I Don't Want to Expose Sarkodie – Strongman Says
Reminiscing on that glorious moment, Stonebwoy tweeted:
"I WON this Motorbike.. first Dancehall King And Queen Competition.. #BillyJane LABADI BEACH… circa 2009/10"
READ ALSO; See 10 Tempting Pictures Of Nana Ama, The Beautiful Female Ghanaian Carpenter
See 10 Tempting Pictures Of Nana Ama, The Beautiful Female Ghanaian Carpenter
Adzigbi Nana Ama Esime Comfort popularly known as Nana Ama by her Instagram followers is an Elegant Ghanaian lady well known for her curvy and endowed body on Instagram.
Asides from slaying, Nana Ama is also a proud Carpenter, also into interior decoration. Unlike most ladies who only enjoy slaying on Instagram, Nana Ama takes great passion in doing her carpenter work. She is also a very independent young lady.
This elegant lady is not only talented but also beautiful and a well-endowed lady. And she does not hesitate to always flaunt her curvy body on her Instagram page for her followers to see.
Below are adorable pictures of Nana Ama that will make you really wonder how such a beautiful and curvy lady will choose to be a carpenter.
Join our Telegram Group to get notified when LATEST NEWS IN GHANA & JOBS IN GHANA are posted. Click Here to Join EnewsGhana Website Telegram Group
Join our WhatsApp Group 3 to get notified when new Job Vacancies in Ghana are posted. Click Here to Join Our Jobs in Ghana Website WhatsApp Group 3