I am done with free shows – Teephlow
I am done with free shows – Teephlow
Forgive Hitmaker, Teephlow has hinted of his immense contribution to the development of music in Central Region .
Responding to a question posed to him by the host of Wizgh TV , Kweku Bee Abrante that Cape Coast expect a lot from him for the love and support shown him, Teephlow responded that
He has also performed in Cape Coast severally for free without a penny. He recounted all the shows he played in Begyaya, CMA's townhall shows, Obama City shows, Easter, Christmas, New Year etc were all shows he did for free.
I have been there for Cape Coast all along and contributed my quota
"…but as time goes on , investment becomes bigger and when investment gets bigger, there should be some returns and so when you call me for a show, I expect you to at least pay for my T&T, my DJs etc, but to expect free show at this time is a no," he hinted.
Speaking on collaborations, Teephlow also hinted he has collaborated with lots of up coming artists to give them that face lift.
He was however displeased that some of these artistes do not have patience to wait for him.
Teephlow added that when they send the songs to him, they want him to record the next day which "doesn't work that way."
Nana Aba Anamoah Finally Reveals The Secret Behind Her Flat Tummy And Her Perfect Looks
Popular Ghanaian broadcast journalist, Nana Aba Anamoah has finally revealed the secret behind her admirable flat tummy and how she maintained a perfect look all these years she stepped into the limelight.
The former TV3 news anchor shared two prepossessing photos of herself on her official Instagram space accompanied by the secrets behind her flat tummy as seen in the photo.
Join our WhatsApp Group to get notified when LATEST NEWS IN GHANA & JOBS IN GHANA are posted. Click Here to Join EnewsGhana Website WhatsApp Group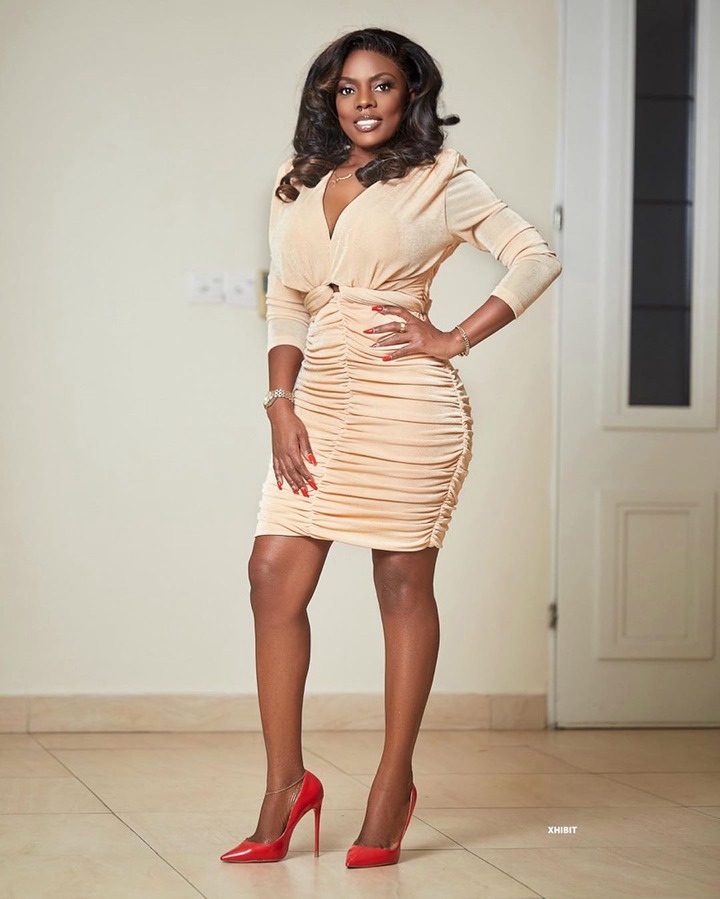 Nana Ama disclosed that she had to ham her 'big' tummy before taking the photo in order for it to appear flat and also look good in the photo.
Judging from this revelation, one can conclude that maybe that is exactly what most of our female celebrities and slay queens with big stomachs do to look perfect in their photos.
READ ALSO; (Video) Patapaa Finally Lifts Lid Why He Dislikes Kuami Eugene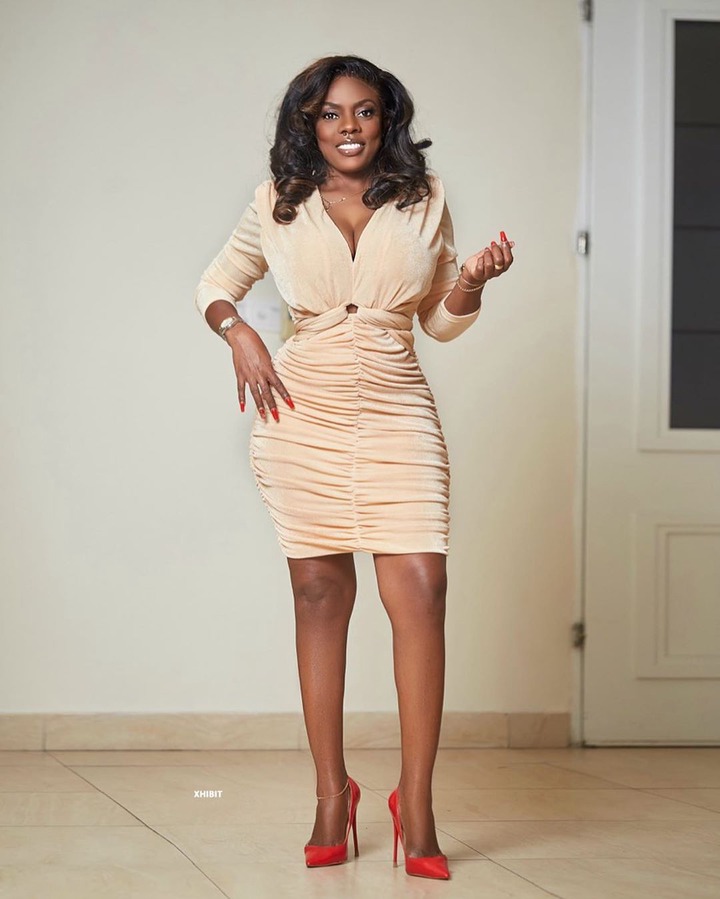 Sharing the photo, she wrote;
"Admirers will say "look at her flat tummy. Tummy goals" But I hammed me yefunu for photo no Legs like knitting sticks, 
"
See the photo below;
Source: ENewsGhana.com
(Video) Patapaa Finally Lifts Lid Why He Dislikes Kuami Eugene
Pa2Pa Soldiers leader, Patapaa Amisty has finally revealed reasons why never misses any chance to pick on Ghana's young music superstar, Kuami Eugene claiming he acts 'too known'.
Patapaa revealed this during an interview on TV Africa disclosed that Kuami Eugene rose to fame by the grace of God but he thinks it's because of his hard work.
Join our WhatsApp Group 2 to get notified when new Job Vacancies in Ghana are posted. Click Here to Join Our Jobs in Ghana Website WhatsApp Group 2
According to him, Kuami Eugene is living a 'fake' life as he lives in a rented house behaving as if he has money more than other artists but it isn't true.
Talking about why he hates him, Patapaa said Kuami Eugene trying to end his music career claiming his songs are just making noise is the reason why he hates him.
READ ALSO; Rejecting A Guy's Proposal Because He Is Short Is Racism – Ghanaian Men Protest
Meanwhile, in reacting to Patapaa's assertions, some social media users agreed with Patapaa that Kuami Eugene's choice of words was really bad but he (Patapaa) also said he hates Kuami Eugene is also bad.
Watch the video below;
Source: ENewsGhana.com