Gambians await new banknotes without Jammeh's portrait
Gambians await new banknotes without Jammeh's portrait
Gambia will in the coming weeks issue new bank notes that will be without the portrait of the former President Yahya Jammeh.
The former leader who was forced out of office in 2016 has his pictures all over Gambia currency banknotes.
But in an attempt to wipe out his legacy many considered unhealthy, the current government has initiated steps to replace all banknotes with his portrait.
The 200 Dalasi notes were introduced in 2015, while in 2014 Yahya Jammeh introduced the 20 Dalasi notes in green to mark 20 years as president of the Gambia.
This month the Gambia's Central Bank confirmed plans to issue new bank notes and have them in circulation this year.
The Central Bank already got an approval to introduce new redesigned bank notes.
The aimed was to also reduce the sizes of the national currency notes to achieve efficiency and introduce new security features.
Central Bank officials say the new notes to be released have advanced security features that would make counterfeiting difficult.
The new notes will bear features considered representative of The Gambia. New features include various bird species in the country and historical sites, according to officials.
Analysts react to new design
A former staff member of the central bank of the Gambia Momodou Sabally told Africa Feeds that Yahya Jammeh should never have had his portrait on the Gambian currency.
He narrated that "One of the costly mistake Jammeh did was when he came to power after he topple Jawara's government, the first thing he said was how can one man picture be on our currency then he change it and a new currency were design.
I guess we all know in Africa the longer our people stay in power the crazier they become. I guess he over stay in power and think he is invincible and can rule for a billion years so he should have never and put his head on the Gambian currency."
According to Sabally the government took a political move to change the currency because it's aim was to remove Jammeh from office which happened in 2016.
When asked whether the removal of Jammeh's head on the currency is worthy, Sabally emphasize that it is political motivated.
"We all know the coalition government's objective was achieved in 2016 and now they took another political smart move to remove Jammeh's head from the currency which to me is not a bad idea" he said.
For Sabally the change of the currency design is welcoming news adding that he "heard the governor said that the security features will be improved and that is a good thing because when that happen it will make it very difficult to counterfeit the currency."
"We all know counterfeit is a problem everywhere, even the dollar is counterfeit so if the security features are improved it will help economy because the more complicated your securities features are the more difficult it will be to counterfeit a currency successfully" he echoed.
On the impact the change of currency design will cause the economy, Sabally highlighted that the changes will not have a significant impact on the Gambian economy.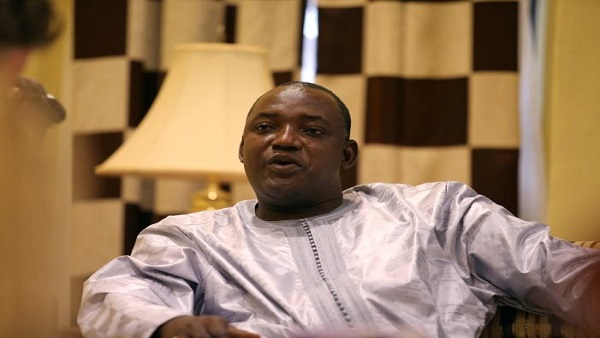 Gambians divided
For the APRC supporters this is a witch hunt against their supreme leader Yahya Jammeh.
Buba Sanneh who describes Barrows government as failed administration said he was not surprise with this move because he knows that they want to bury Jammeh's history.
"We heard that the new currency design will be out soon and our leader's head will be remove from it, this is a witch hunts, few days ago the government announced that his assets are frozen, are they telling us after 22 years this man cannot get something, that is a joke," Sanneh said.
But for Musa Fatty the change of the new currency design is a welcoming news because Jammeh has caused a lot of atrocities in the Gambia during his tenure.
He said seeing Jammeh's picture on the currency every time gives him a bad memory of the former president of the Gambia.
Source: Africafeeds.com
No more expiry of voice, data bundles – Telcos ordered
No more expiry of voice, data bundles – Telcos ordered
The Ministry of Communications has directed telcos to roll over all unused data and voice bundles purchased by customers.
This will mean unused data and credit will not expire.
"All unused data and voice bundles purchased by subscribers do not expire and must be rolled over with the next recharge," the Ministry said in the statement that also directed teclos to cease the instant deduction of the Communications Service Tax (CST).
The Ministry assured that Mobile Network Operators will be subjected to "strict compliance with exiting Quality of Service (QoS) standard to ensure value for the subscribers' money in accordance with their licence obligations."
The directive came in a letter written to the National Communications Authority and was copied the Chief Executive Officers of MTN and Vodafone as well as the two Deputy Ministers of Communication.
The Communications Minister, Ursula Owusu-Ekuful said this was part of measures to"minimise the negative impact of deduction of the CST."
Currently, only AirtelTigo offers data bundles that do not expire.
Source: citinewsroom.com
Wa Community Co-operative scoops GHC130K profit in 6 months
The Wa Community Co-operative Credit Union (WACCU) made a net surplus of ¢130,426.12 between June 2018 and December 2018, immediate ex-Board Chairman of the Union, Naa Bawa Seidu, has said.
The amount was more than twice the total budgeted surplus of ¢155,833.92 for the period.
Mr Seidu said this while addressing large crowd of members of WACCU during its 2019 Annual General Meeting (AGM) in Wa on Saturday for the financial year to render accounts to contributors.
The AGM was also to elect new executives including Board members, and Supervisory Committee members to oversee activities of the Union for the next four years.
Within the period, the Union made a total income of ¢1,883,545.04 which fell short of its target income of ¢2,180,423.59.
But Mr Seidu added that ¢274,510.97 loan loss provision was made to "cater for our deteriorating portfolio quality and for risk growth".
He assured union members that their leadership would not relent in their efforts to explore available viable means including effectual loan recovery mechanisms and legal processes to recover overdue loans.
The management of WACCU, according to him, was pursuing ten loan cases in court while 26 others had been handed over to Purple Holdings Debt Recovery services to recoup monies due the Union, without resorting to the court.
"These court actions, though expensive to the Union in money and time, are meant to send a strong signal that the Union will never renege to use the legitimate processes to defend the rights of its members and secure the Union's resources," Mr Seidu said.
The newly elected Board Chairman of WACCU, John K. Seidu, pledged that the new board would work to ensure progressive and sustainable growth of the co-operative Union in both membership and financial bases.
He said they would do a feasibility assessment to map out districts and areas to extend their services and ensure its easy access by WACCU members for their mutual benefits.
As at December 2018, the Wa Community Co-operative Credit Union had 12,208 members with 10,747 fully paid up members, comprising 4,767 females, 5,939 males 1,502 groups and organisations.
Source: ghananewsagency.org
Africa's three richest men have more wealth than the poorest 650m people across the continent
Three African billionaires today have more wealth than the poorest 50% – or 650 million people across the continent, reveals a new Oxfam report today.
The report, called "A Tale of Two Continents", is launched as African political and business leaders gather this week for the World Economic Forum Africa meeting in Cape Town, South Africa. It shows how rising and extreme inequality across Africa is undermining efforts to fight poverty.
A Tale of Two Continents reveals that while the richest Africans fortunes are increasing, extreme poverty is rising in the continent. The report also looks at how unsustainable levels of debt and a rigged international tax system are depriving African governments of billions of dollars in lost revenue each year – money that could otherwise be invested in education, healthcare and social protection.
The continent is rapidly becoming the epicentre of global extreme poverty. While the number of people living on less than $1.90 a day has plummeted in Asia, this number is rising in Africa. The World Bank estimates that 87% of the world's extreme poor will be in Africa by 2030, if current trends continue.
Winnie Byanyima, Executive Director of Oxfam International, said:
"Africa is ready to rise – but only once it's leaders have the courage to back a more human economy that works for the many and not a few super-rich men. They can achieve this by investing in inequality-busting, universal and quality public services like health and education and by developing truly progressive tax systems. These are particularly powerful for women and girls living in poverty. They can also back a transformation towards decent and dignified work that protects the rights of workers, especially in the age of the African Free Trade Area and the new digital era."
The report features a first-ever ranking of African nations on their commitment to tackling inequality. The Commitment to Reducing Inequality Index, developed by Oxfam and Development Finance International, ranks countries on their policies on social spending, tax, and labour rights – three areas the organizations say are critical to reducing inequality. South Africa and Namibia take first and second place respectively, with their strong social spending and a progressive tax system. Nigeria meanwhile has an unenviable distinction of being at the bottom of the Africa ranking, as well as the global ranking for two years running.
The report shows that:
3 African billionaires now have more wealth than the poorest 50% – or 650 million people across the continent
The most unequal country in the region, Swaziland, is home to one billionaire, Nathan Kirsh, who is estimated to have $4.9bn. If he worked in one of the restaurants that his wholesale company supplies on a worker's minimum wage, it would take him 5.7 million years to earn his current level of wealth
The combined wealth of the 5 richest Nigerians is more than enough to end poverty in Nigeria. Nigeria's girl population makes up 60% of the more than 10 million children who do not go to school.
75% of the wealth of African multi-millionaires and billionaires is held offshore, as result the continent is losing $14billion annually in uncollected tax revenue.
Dangerous and unsustainable levels of debt are hurting social spending. In 2018, Angola spent 57% of government revenue on debt repayments while public spending was cut by 19% between 2016 and 2018. Similar trends are present in Ghana, Egypt, Cameroon and Mozambique
African women and girls are also most likely to be poor. They also stand to lose the most when public services like healthcare and education are underfunded. In Kenya, a boy from a rich family has a one-in-three chance of continuing his studies beyond secondary school. However, a girl from a poor family has a 1-in-250 chance of doing so. Women and girls also bear the brunt of failing healthcare systems, clocking in hours of unpaid care work looking after sick relatives. In Malawi, women spend seven times the amount of time on unpaid care work than men.
Ms Byanyima said:
"African political and business leaders face a clear choice. They can stay on the path of increasingly extreme inequality, where poverty continues to rise while wealth in the hands of a tiny elite and foreign companies' spirals. Or they can choose another way: towards a more prosperous and equal Africa that invests in and respects the dignity of all its people."
Source: Oxfam International