A-Plus Reveals The Reasons Why President Akufo Addo Is The Most Corrupt And Dishonest President In Ghana's History
"No government has the automatic right to be elected twice. We should not give the government the sense of the right to be elected twice unless they perform and unless they deliver on the promises they made."
These were the words of Nana Akufo Addo in 2016 before he was elected to rule this country Ghana.
He showed so much promise and all indications of doing things differently and better than all his predecessors but unfortunately, he has done worse.
READ ALSO; Only Useless And Irresponsible People With Parental And Marriage Problems Will Insult Prof. Naana Jane's Personality – Nana Prempeh
Comparing the harm Akufo Addo has done in just 4 years into office with those of his predecessors, Akufo Addo did worse than all of them and he knows that he will not be voted into power again so he intends to rig the December elections.
Listing the reasons why Akufo Addo did worse than any other president in Ghana, A-Plus wrote on his official Facebook page;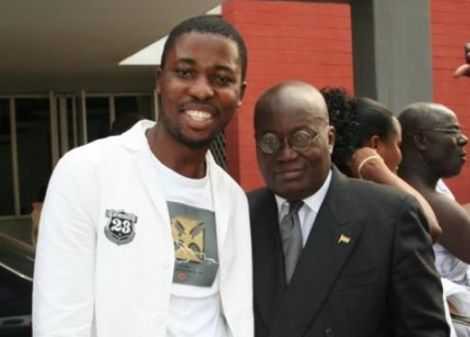 "This man right here promised to reduce ministers. He increased it.
This man promised not to run a family and friends' government, today it is worse.
This man promised a stronger cedi. Today the cedi is worse than it was.
READ ALSO; Why are schools open when the Supreme Court, Finance Ministry are closed – Bentil asks
This man promised to fight corruption by using Anas' strategy. Today he is fighting Anas.
This man promised to protect the public purse. Today he is fighting the Auditor-General and everybody who is protecting our money so that his people like Osafo Marfo can have their way.
This man used investigations by Manasseh Azure to conclude that the NDC was corrupt and rallied Ghanaians to vote them out. Today he is fighting the same Manasseh.
If you are asked to define dishonest, just draw this 👉🏽 ○-○
He knows very well that he does not deserve a second term. And he knows the good people of Ghana will not vote for him twice After the dishonest, lies and failed promises so he is planning on how to rig the elections.
That's the only option left for him now and very disgraceful and dangerous."
READ ALSO; NPP Youth Organizer Caught Campaigning In Senior High Schools In Kumasi (Photos)